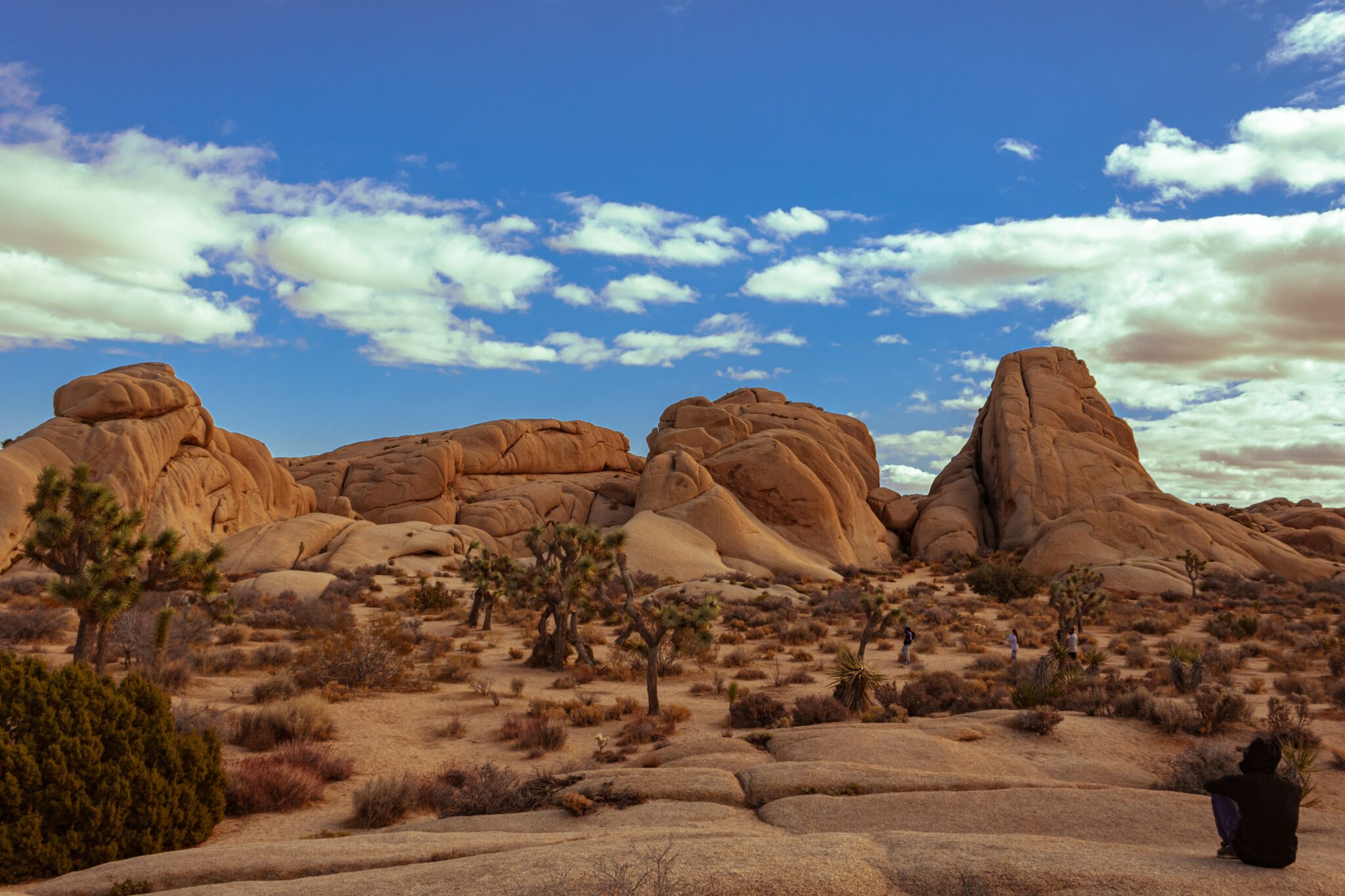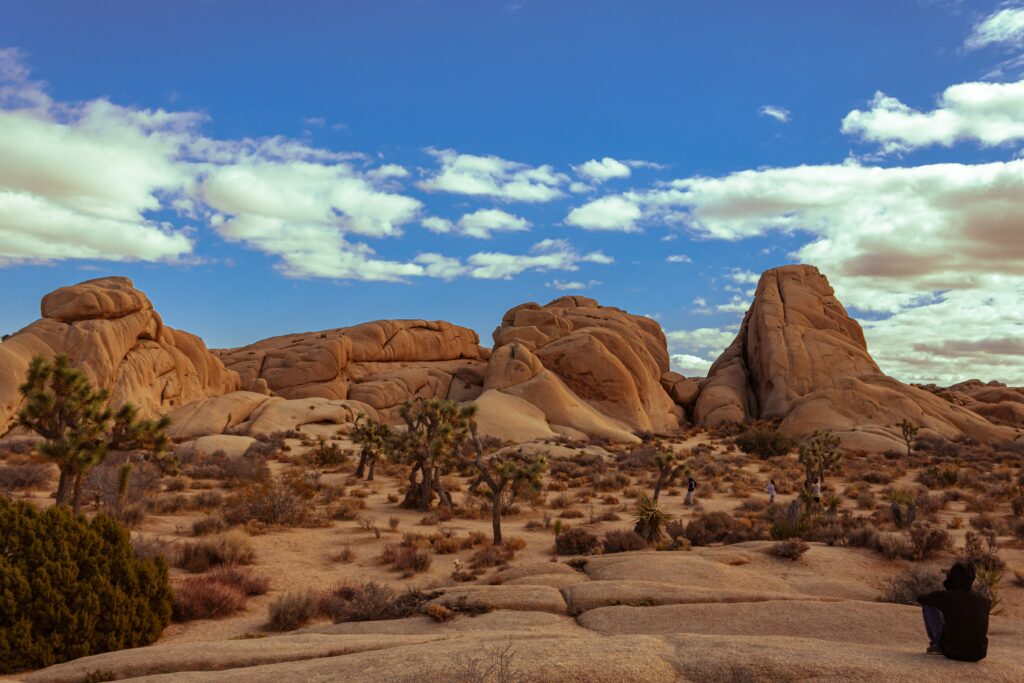 The Ultimate Guide for Your Day Trip to Joshua Tree National Park.
Nestled in the Mojave Desert, Joshua Tree National Park stands as a testament to the remarkable beauty of the desert landscape. Undoubtedly the well-known surreal rock formations, the iconic Joshua trees, and the breathtaking vistas offer an unforgettable day trip for nature enthusiasts, adventure seekers, and anyone looking to escape the urban hustle. Whether you're seeking adventure, relaxation, or a deeper connection with nature, Joshua Tree delivers. Doesn't matter if you're embarking on a journey from Los Angeles or Palm Springs, set aside a day to explore this extraordinary desert oasis. Let the Joshua trees, the captivating rock formations, and the boundless skies remind you of the beauty and grandeur that the natural world has to offer. 
Getting to Joshua Tree: A Convenient Escape.
For those traveling to Joshua Tree from Los Angeles, the allure of a day trip to Joshua Tree is enticing. You might be wondering how far is Joshua Tree National Park from Los Angeles? The park is situated approximately 130 miles east of the city, making it easily accessible for a memorable getaway. The drive, depending on traffic, usually takes around 2.5 to 3 hours, allowing you to spend a full day exploring the wonders of the National Park and even time to continue your exploration into Palm Springs.
Exploring the Natural Beauty of Joshua Tree.
As you venture through the park, you'll also encounter a rich diversity of flora and fauna that have adapted to thrive in this arid environment. Keep your eyes peeled for desert wildlife, including bighorn sheep, desert tortoises, and a variety of bird species. The Joshua trees themselves, with their unique shape and intriguing history, are a highlight. These "trees" are not trees at all but a species of yucca plant that can live for hundreds of years, standing as silent witnesses to the changing seasons of the desert.
For photography enthusiasts, Joshua Tree presents an endless array of opportunities. The interplay of light and shadow against the rugged terrain creates a dynamic landscape that shifts throughout the day. Sunrise and sunset cast a warm, golden glow over the rocks, while the star-studded night sky offers a chance to capture the Milky Way in all its glory.
Top 8 Things to Do in Joshua Tree.
Cholla Cactus Garden in Joshua Tree.
Best to arrive early as this is this is an excellent spot for sunrise views. Located near where the high desert and low desert converge, the Cholla Cactus Garden is home to a large parch of cacti that look stunning in the morning light. Travellers you have been warned – resist the urge to touch the Cacti!
The 'jumping cholla", or also known as the "Teddy Bear Cactus", has been given that nickname because people have sworn that the needles jump right off the cacti. Their needles will attach to anything that touches them using curved barbs on their tips. A short drive from the Cholla Cactus Garden is the Ocotillo Patch. This patch boasts an impressive collection of these tall and elegant desert plants. This patch is a must-see when their red-orange blossoms bloom in the spring.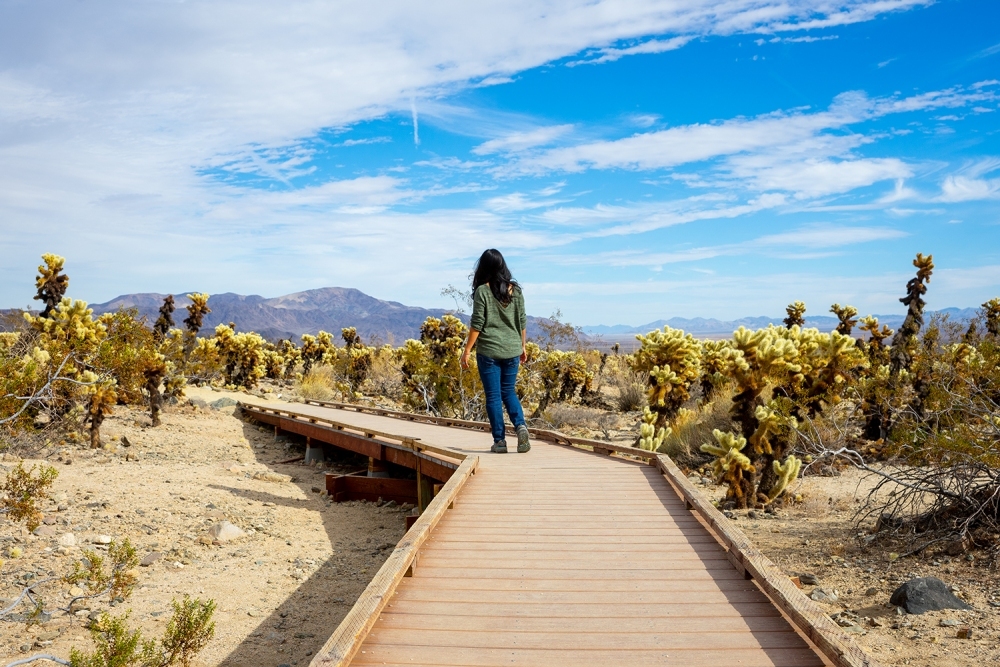 Arch Rock.
One of the most popular spots for photos is Arch Rock. If you're in the low desert potion of the park, make time to stop at (and climb) this phenomenal feature. What makes this arch incredibly unique is that the arch was created by lava being pushed up through a fault line! Most arches are formed by erosion that are more commonly seen in Utah. The trail to Arch rock is only 1.2 miles in length round trip, and therefore relatively easy. The trail is also flat. Just be sure you're not hiking during the hottest times of the day.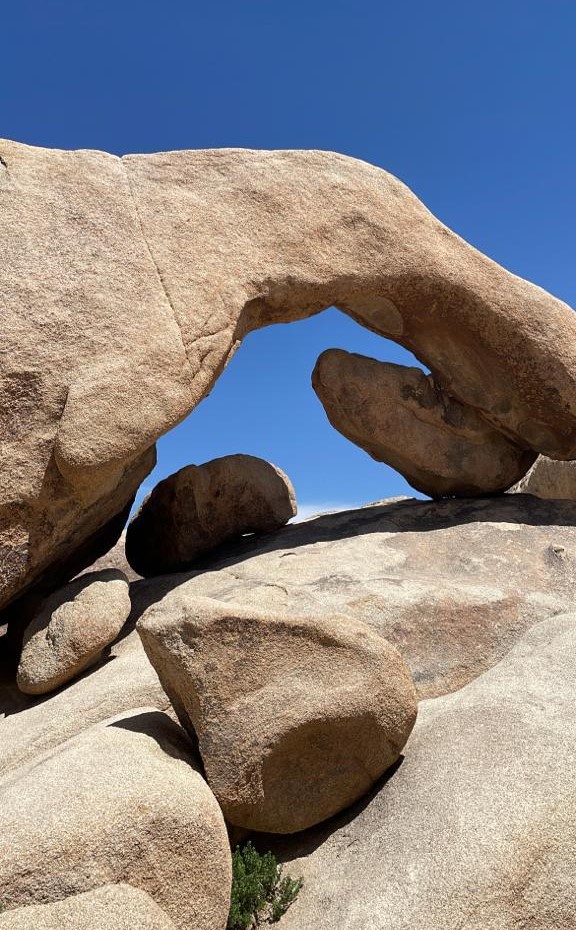 Skull Rock.
Believe it or not, this massive boulder really does look like a skull! This attraction is just off Park Boulevard. You can park alongside the road and enjoy scrambling and exploring this area. Just be mindful of your surroundings as it is easy to get lost. Note that there is also a 1.7 mile trail from the Jumbo Rocks campground.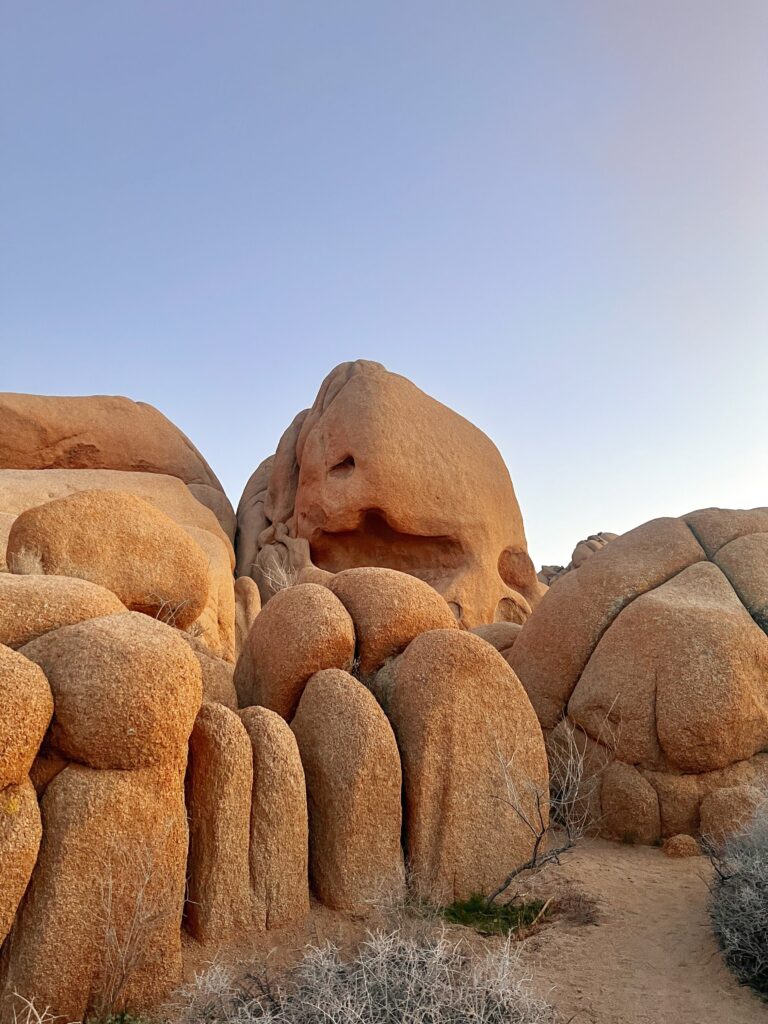 Keys View.
Looking for the best view in all of Joshua Tree National Park? Drive up to Keys View, and take in the epic panoramic views of the Coachella Valley, Mt. San Jacinto, Mt. San Gorgonio, the Salton Sea, and even the San Andreas Fault. Some say you can even see all the way to Mexico on a clear day. Keys view sits at the crest of the Litte San Bernadino Mountains, roughly 5,000 ft above sea level. Know that you can enjoy this incredible view by parking right next to it without having to hike all the way on your own.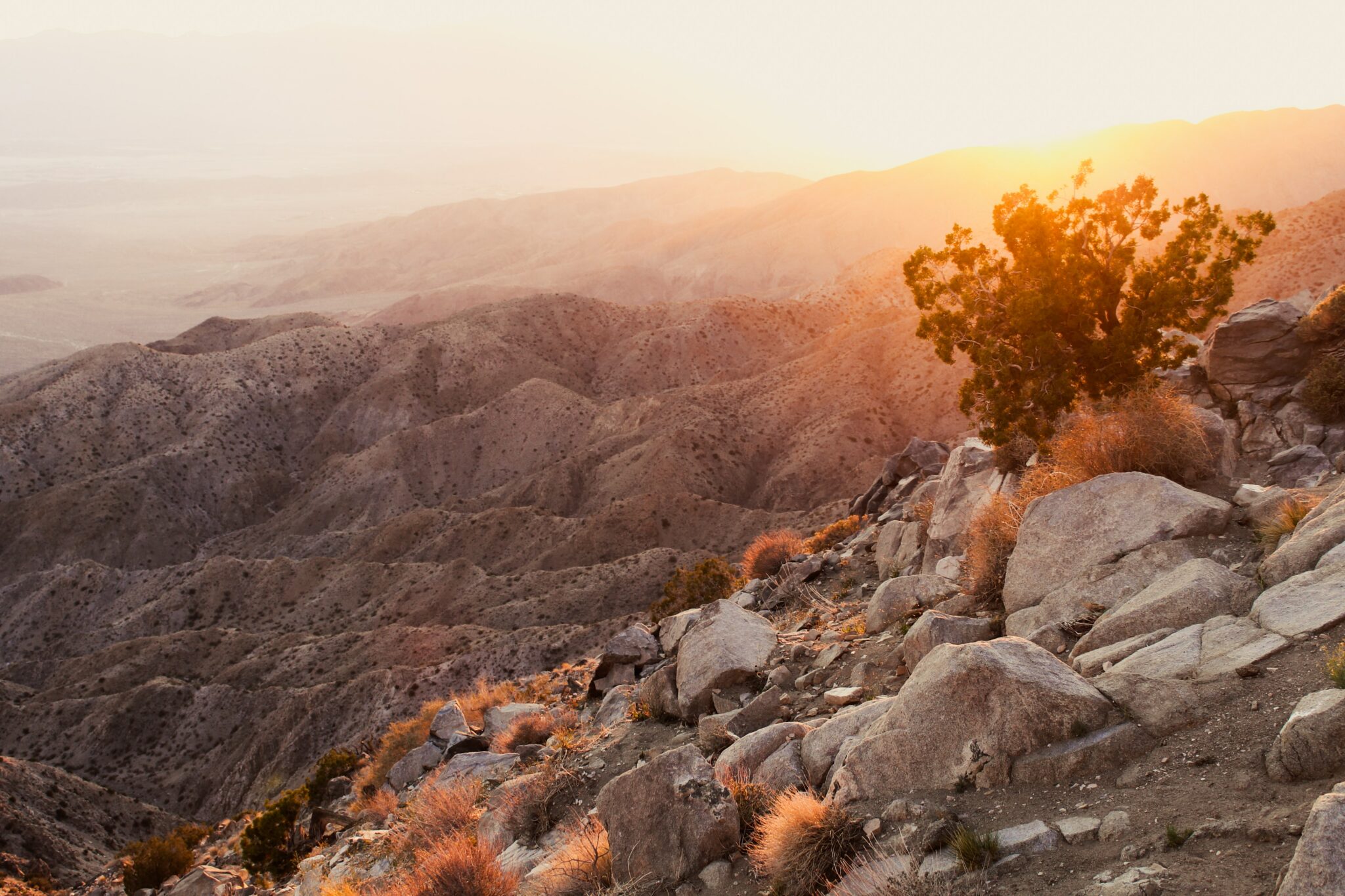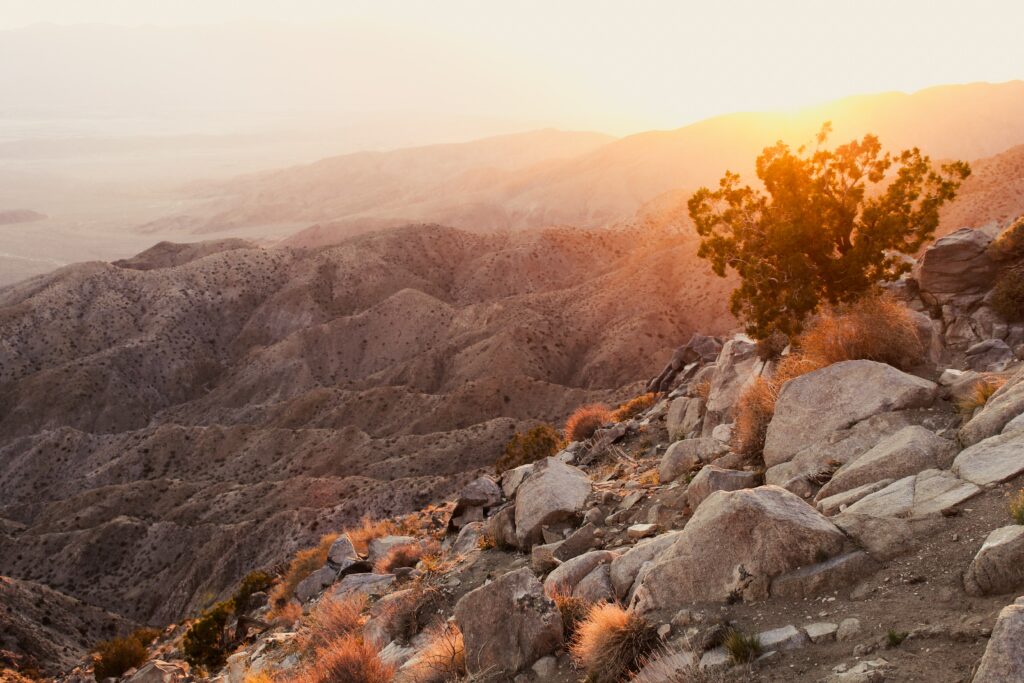 Tour Keys Ranch.
The Keys Ranch Tour is a 90-minute guided walking tour. Visitors will head to the former homestead of Bill and Frances Keys. The Keys family are the most well-known family that created their country home in Joshua Tree National Park long before it became a national park. Take a moment to learn how the family was so resourceful to live in such a remote and harsh environment well before air conditioning and wifi were accessible. Amazingly, several artifacts are still present on the ranch such as a ranch house, school house, and store.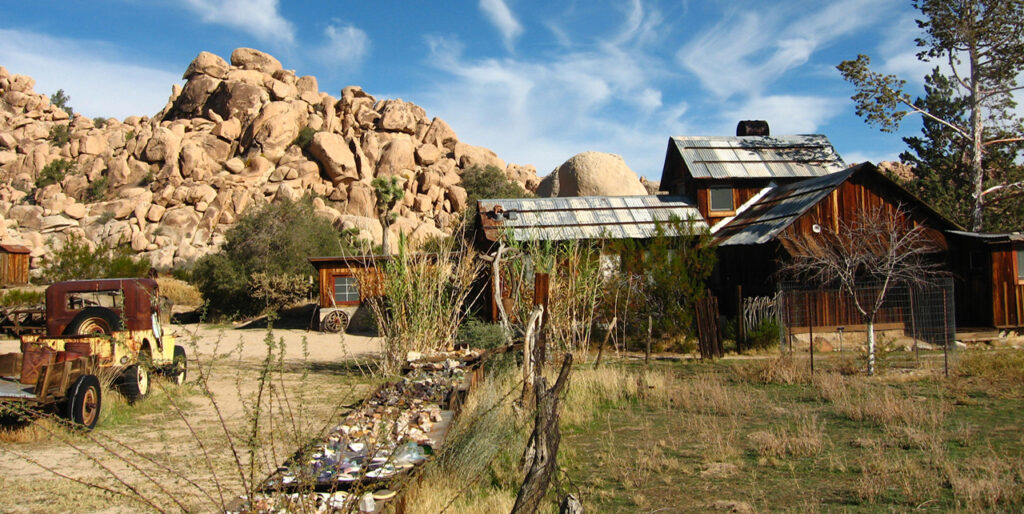 Tickets are required and can be purchased online Recreation.gov. Tours are limited to 25 people and do sell out, so book in advance. The tours do not run during the summer months due to the high temperatures. The cost is $10 for adults and children 12 and older, $5 for seniors, $5 for children 6 to 11, and free for 5 and under.
Barker Dam.
Barker Dam is accessed via a 1.1-mile loop trail. It is another relatively easy hike that many can participate. You may even see local bighorn sheep that use Barker Dam as a watering hole. The dam was created to provide year-round water to cattle, and water in the dam is best seen in the late winter to early spring (highly dependent on the annual rainfall).
While you're enjoying the trail, you can scramble along the boulders and even enjoy some prehistoric rock art. You can look, but please refrain from touching.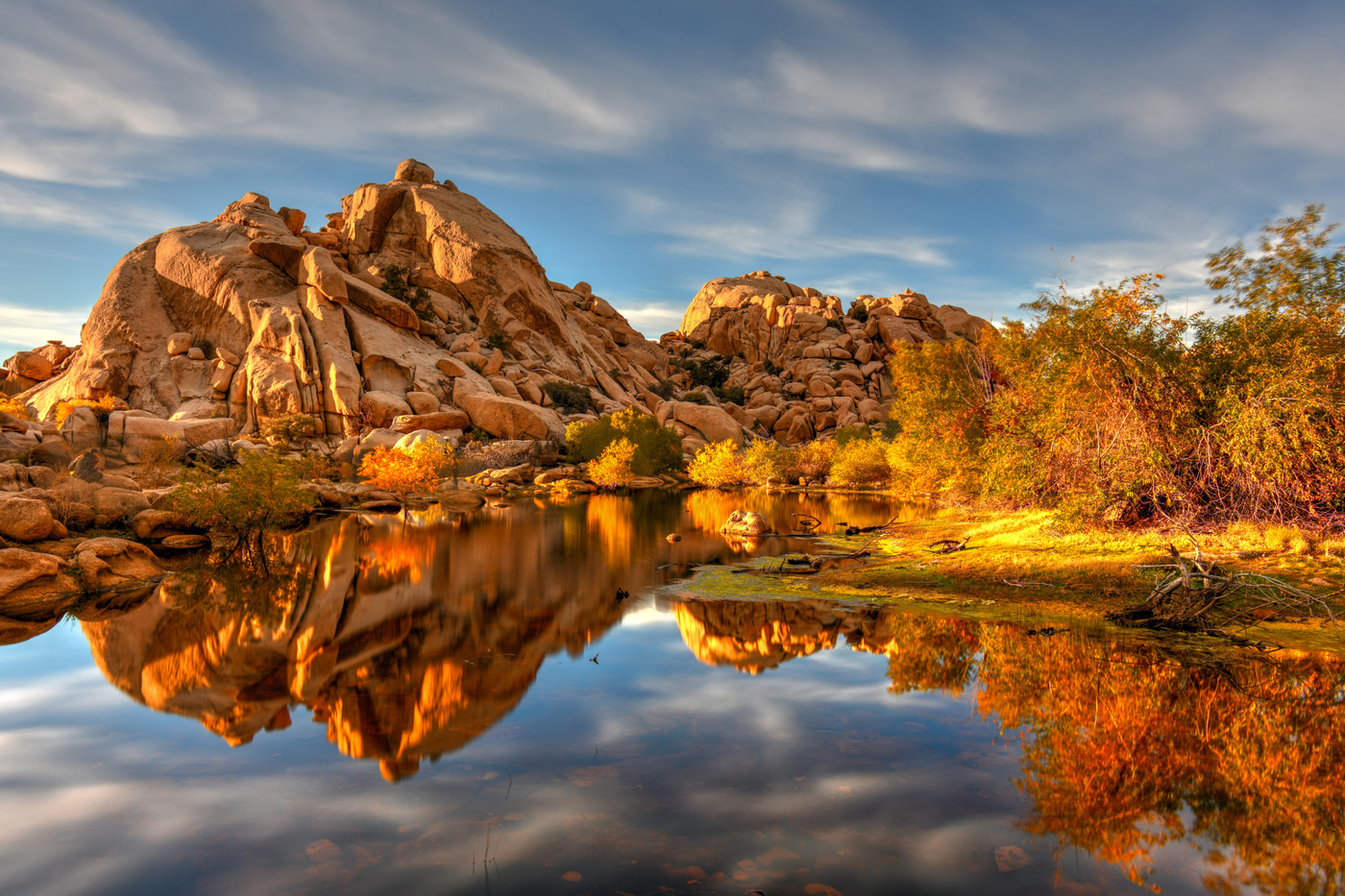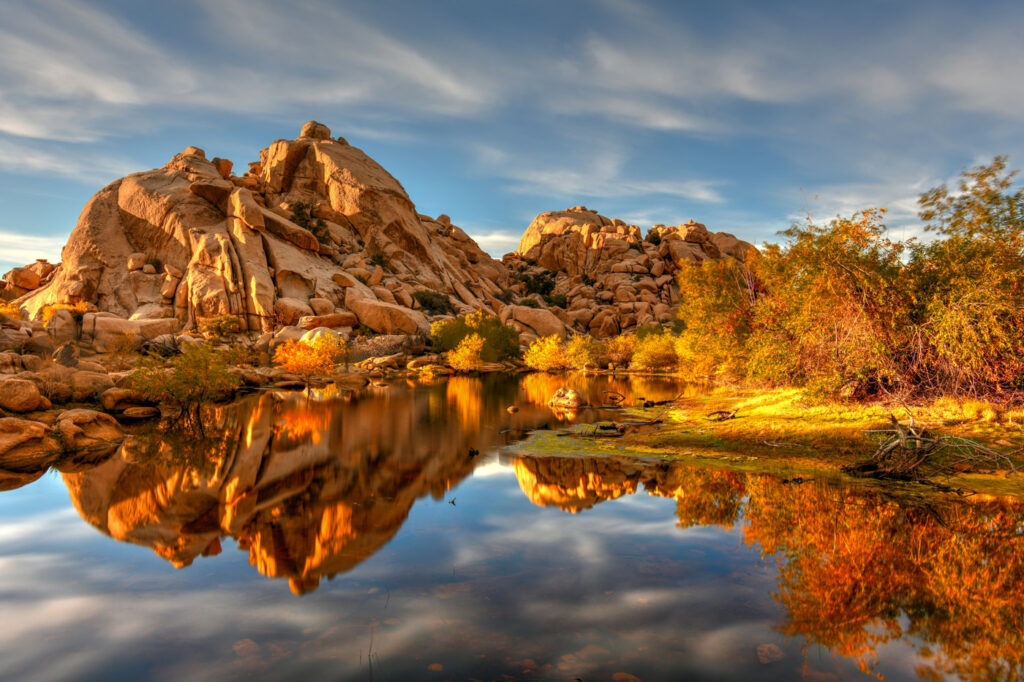 This 1-mile loop trail circles the area in Hidden Valley, but you will most likely be tempted to explore the boulders and jump off trail. This area has several picnic tables near the parking lot. I find this is an easy spot to stop and have a picnic for lunch. Bathrooms are also available at this location.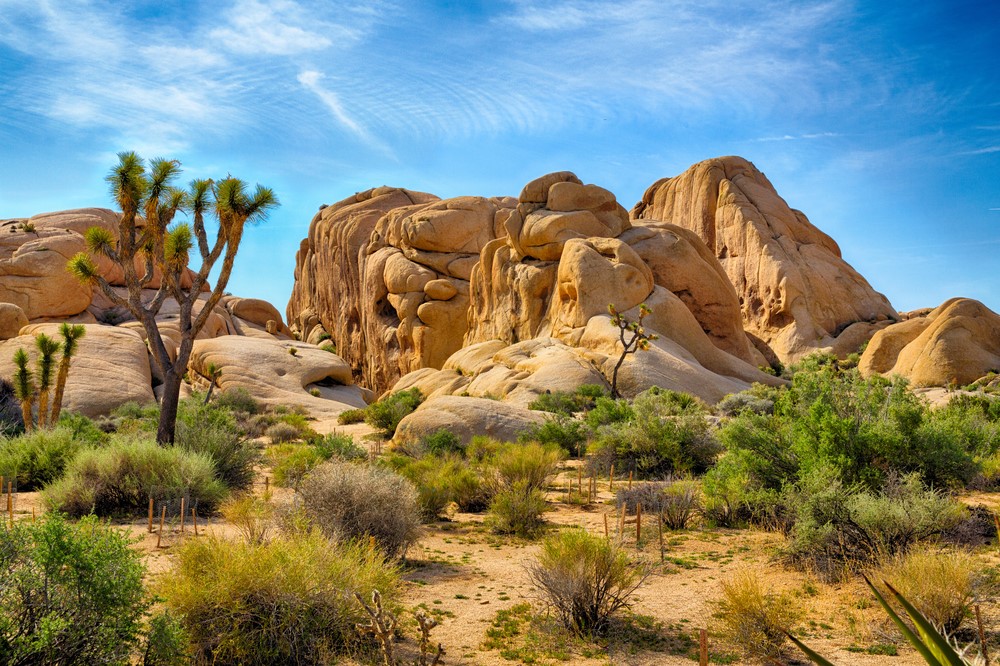 Ryan's Mountain.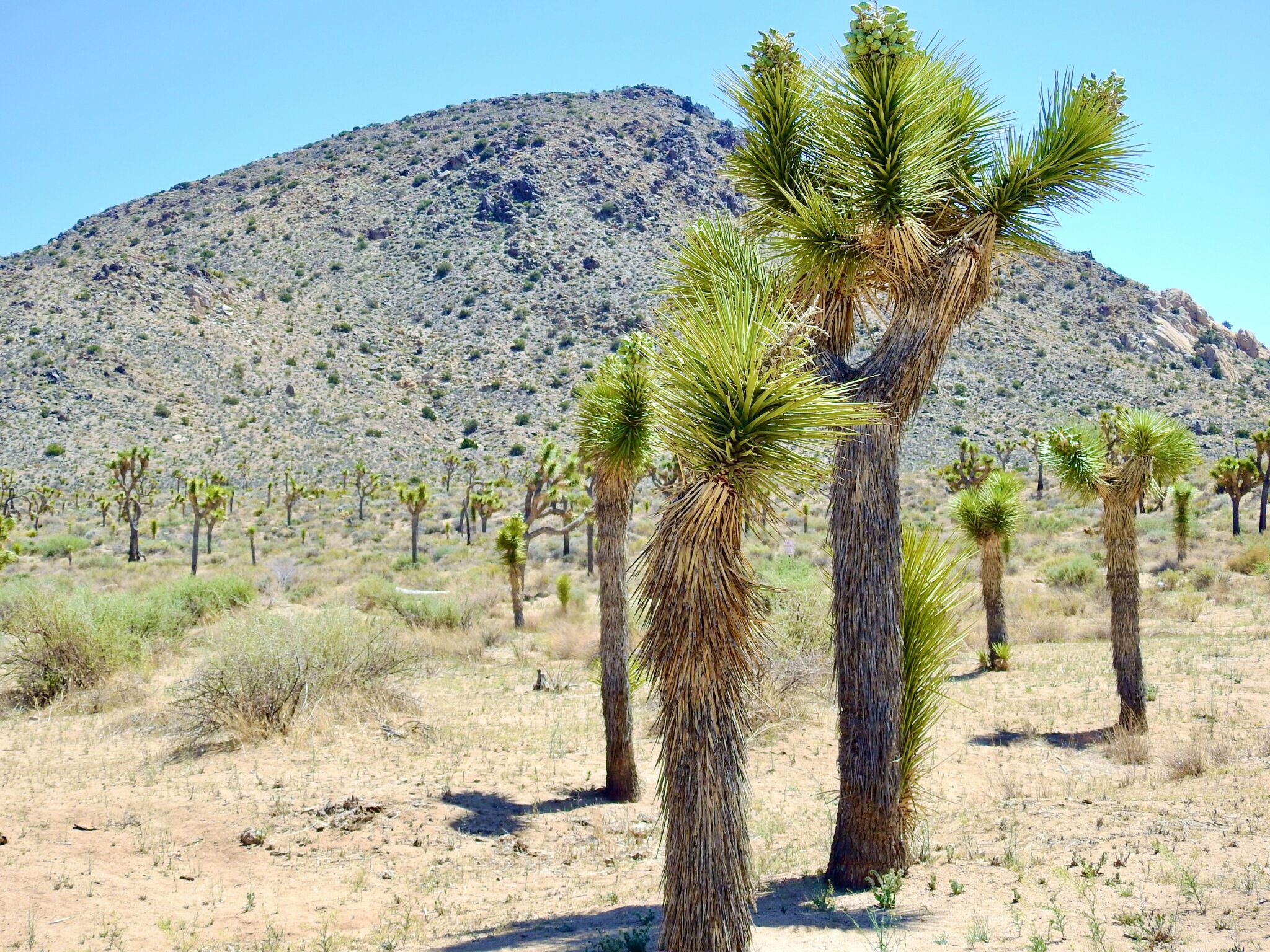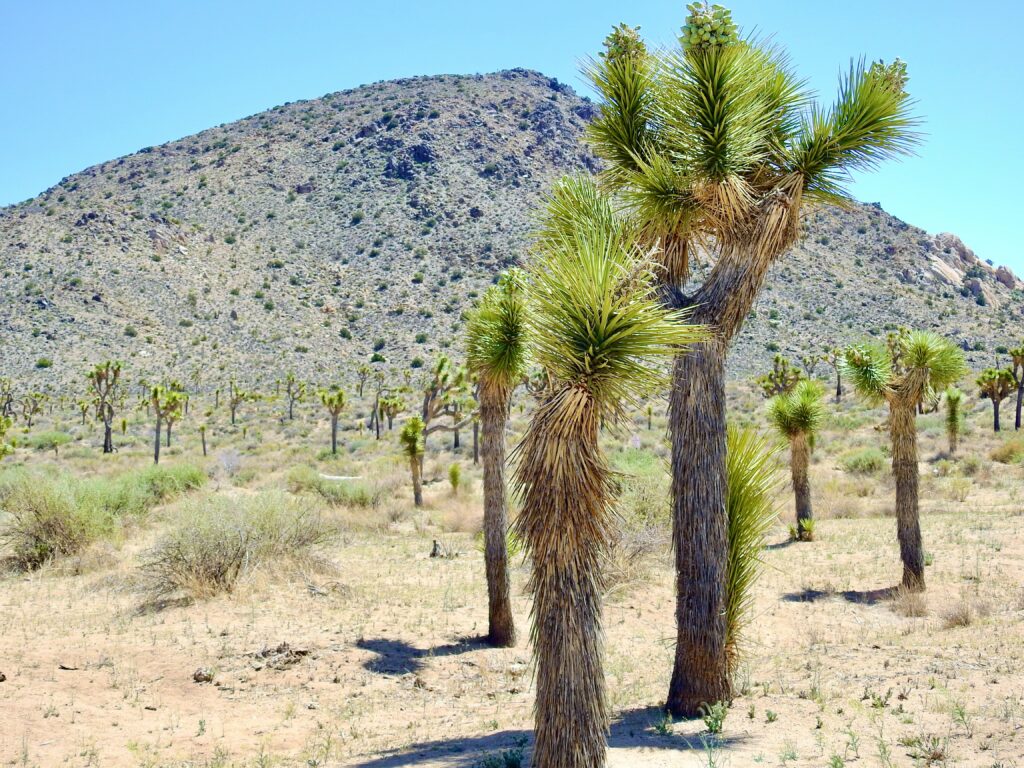 You want a challenging hike? Check out the trail to Ryan's mountain. You will be rewarded with a 360-degree view at the top of the 5,641 summit. If you add this to your Joshua Tree day trip itinerary, I highly recommend doing this hike when the temperature is much cooler – either early or later in the day as you'll gain 1,000 feet in 1.5 miles.
The "Transmission" sculpture by Daniel Popper – Joshua Tree from Los Angeles.
The "Transmission" sculpture by Daniel Popper is a mesmerizing installation located in Joshua Tree, California. This imposing wooden figure with an open-heart cavity has quickly become a must-see landmark for anyone considering what to do in Joshua Tree. Crafted to foster a deep sense of connection with nature. The sculpture offers an unforgettable experience that you can easily fit into a day trip to Joshua Tree. As you stand inside the hollow chest of the figure, you can't help but feel part of something much larger. It makes your visit to this desert oasis even more memorable.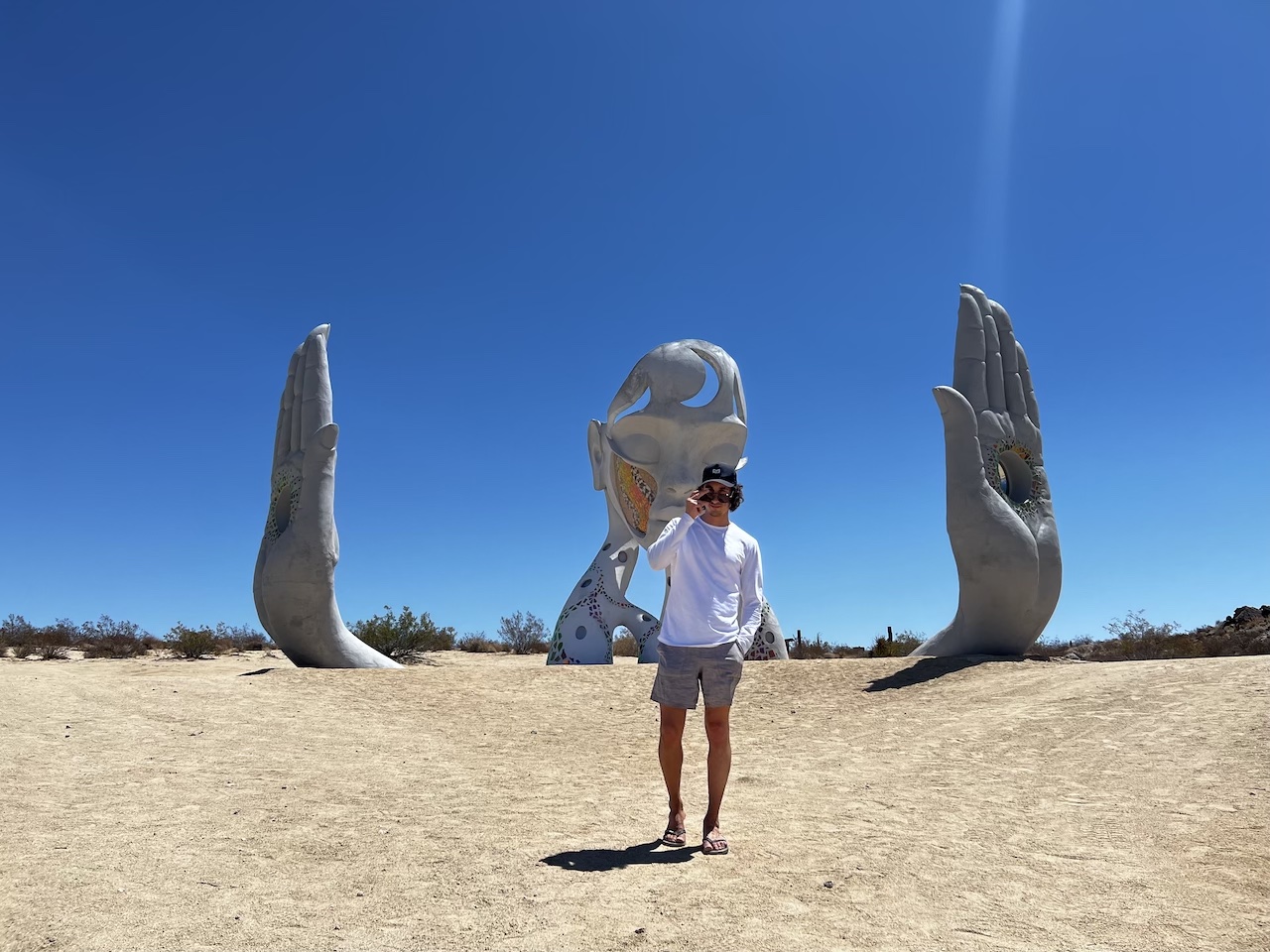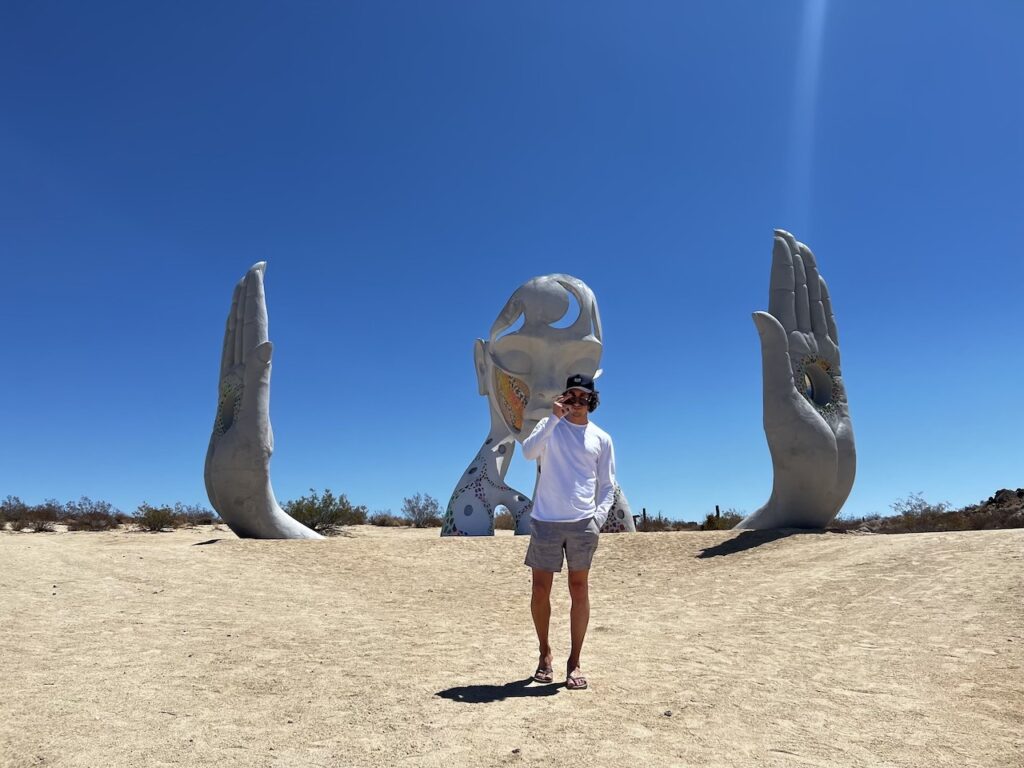 Looking for a more 'Rugged' Adventure?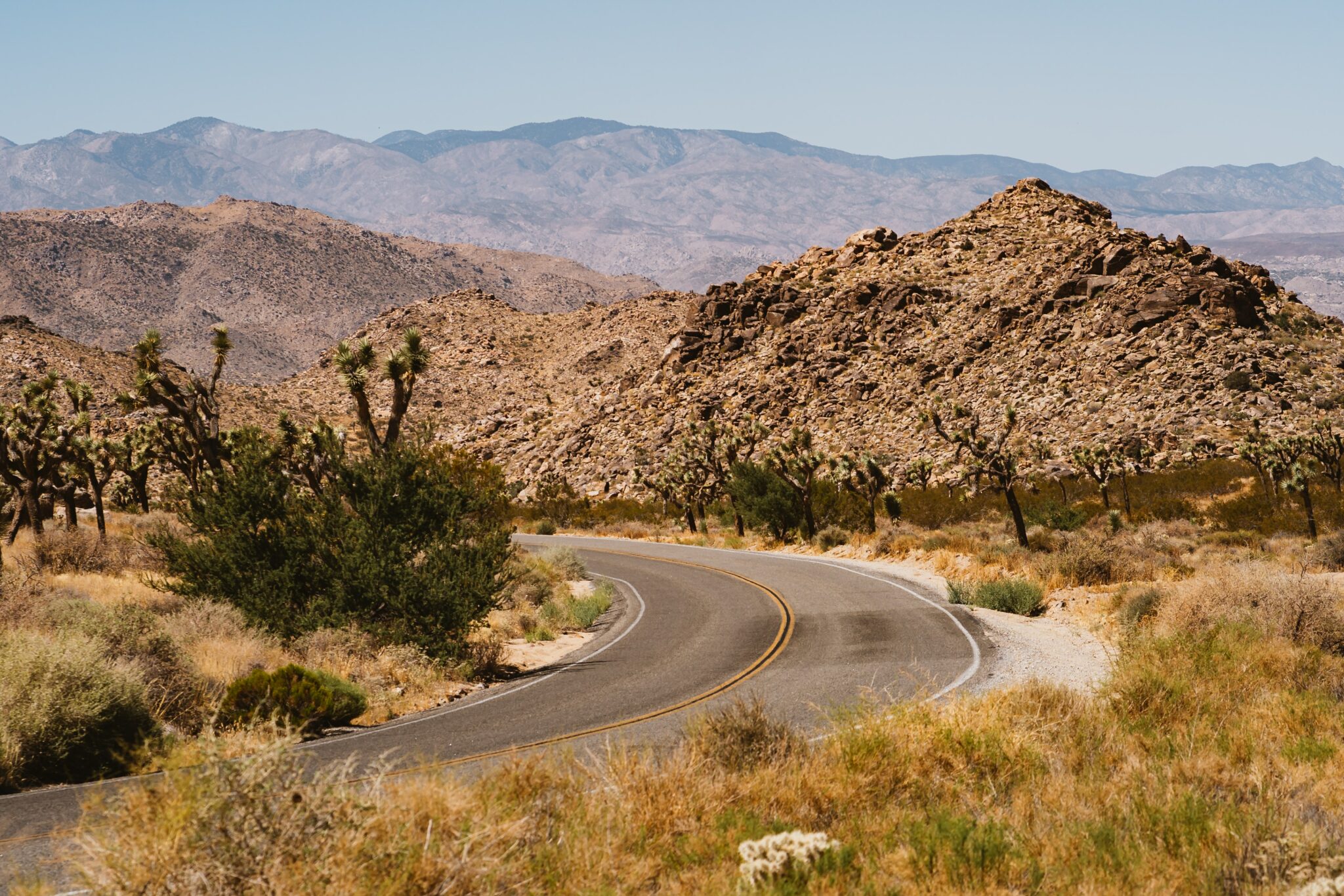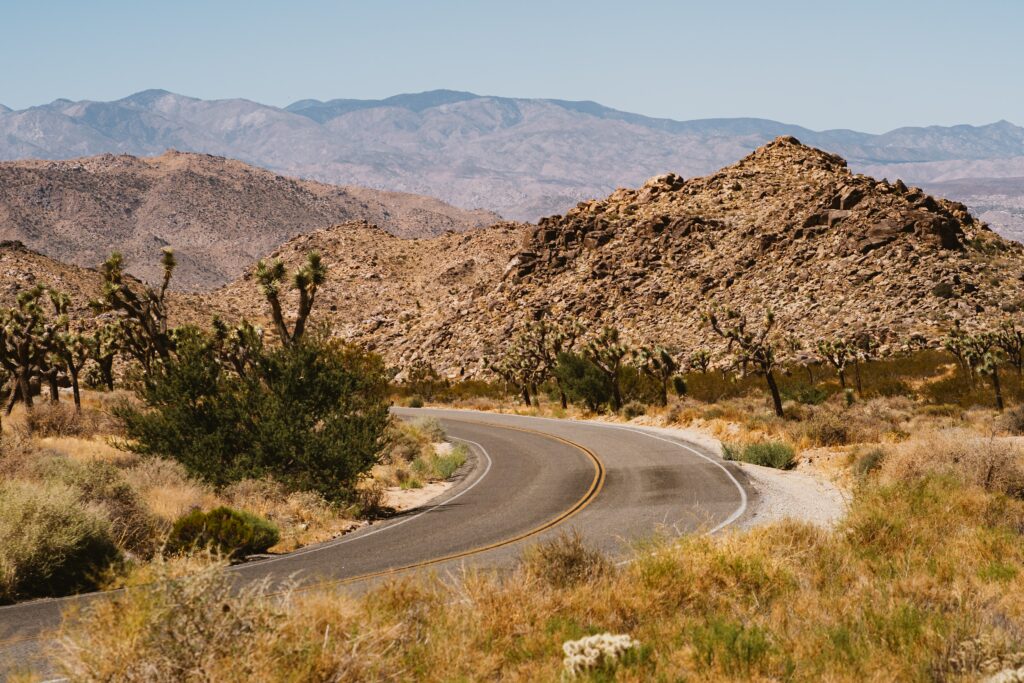 Geology Tour Road is a must for geology enthusiasts, or those curious about the park's unique rock formations. This off the beaten bath is an 18-mile loop that takes you through some of Joshua Tree's most impressive geological features. It offers insights into the forces that shaped the landscape. You will need at least 2hrs to drive this route roundtrip and a 4-wheel drive vehicle to access the more remote areas of the park.
As you continue your journey into the heart of Joshua Tree National Park, the geological wonders become increasingly apparent. The landscape is adorned with massive boulders and rock formations that seem to defy gravity. These natural sculptures offer not only an awe-inspiring sight but also an opportunity for climbers to test their skills on some of the most sought-after climbing routes in the world.
Just Stopping Through?
If you've got a short timeframe where you want to briefly check out Joshua Tree National Park, but don't have the time to visit the other attractions. Stop by the Oasis Visitor Center to take a moment to enjoy the Oasis of Mara. This short and paved trail is 0.6 miles loops around the oasis and is a nice place to stretch your legs after your drive (and also makes it accessible for those who do not want to deal with the rocky terrain).
Another great option that is close Highway 62 is the 49 Palm Oasis Hike. This hike is best done in the morning as you will gain 620 feet in elevation. You'll see classic high desert scenery en route to the palm oasis – about 1.5 miles from the trailhead. Don't let the distance fool you – there are plenty of boulders to scramble on along the way!
Starry-Eyed Adventures: Stargazing and More.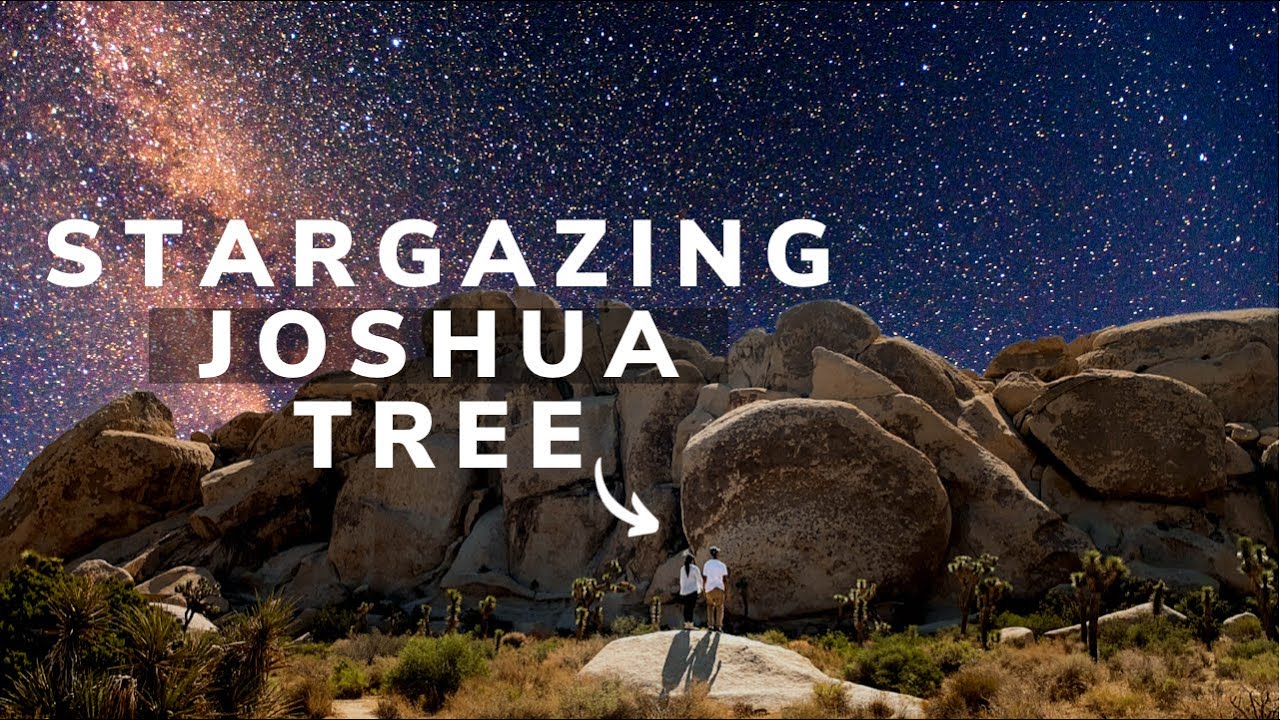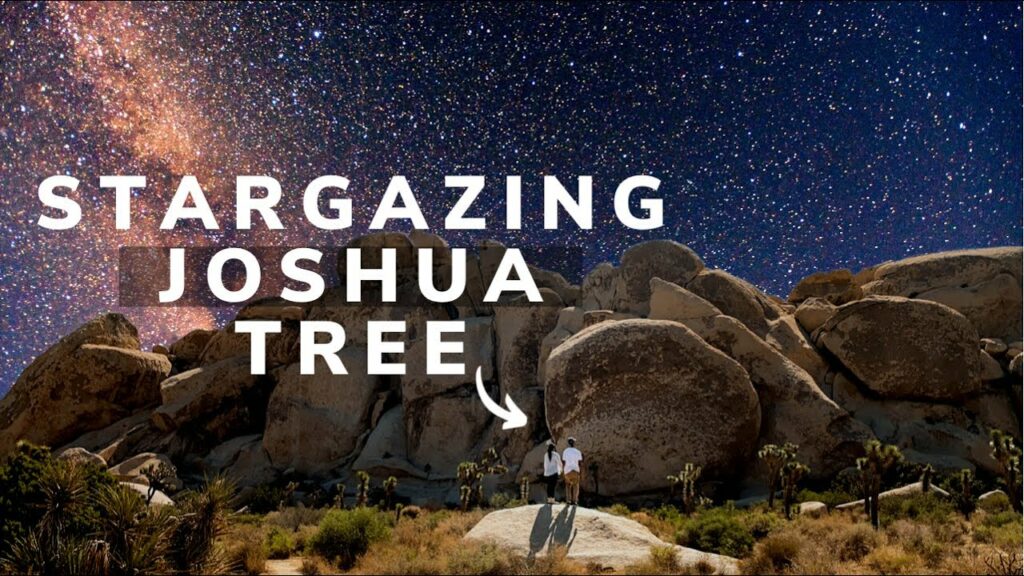 When daylight starts to wane and the sun dips below the horizon, the true magic of Joshua Tree reveals itself. The clear desert skies make it make it a prime location for stargazing. The sky, a blank canvas, becomes the backdrop for celestial masterpieces. If you have the opportunity to spend an evening or a few nights in Joshua Tree National Park, allow yourself to marvel at the celestial wonders that the park has to offer. The stars, planets, and constellations that are often obscured by urban lights. Once you're away from the city's glare, the stars seem to shine even brighter. They give you a humbling sense of the vastness of the universe.
Before concluding your day trip, consider taking a moment to reflect on the spiritual and cultural significance of Joshua Tree. The area has long been revered by indigenous peoples. Its unique landscapes have served as sources of inspiration for artists, writers, and thinkers. The park's peaceful atmosphere and stunning vistas make it an ideal place for introspection and connection with nature.
If You're coming from Palm Springs…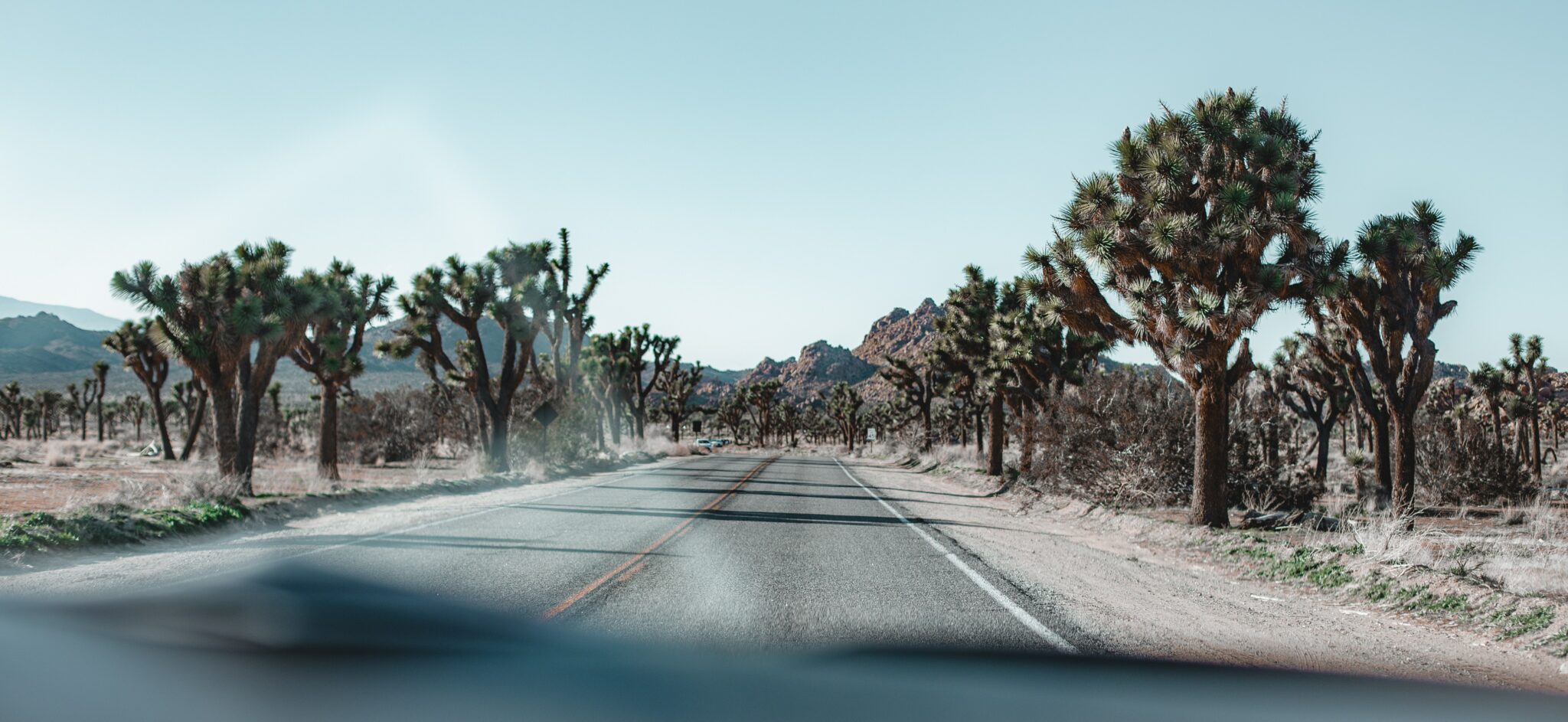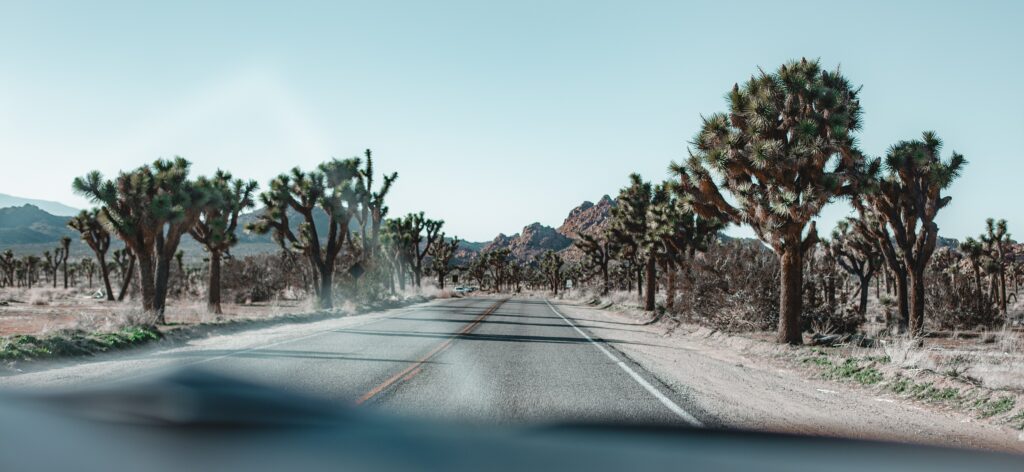 When you're driving to Joshua Tree from Palm Springs, the journey itself is an opportunity to witness the stark transition from cityscape to desert tranquility. You can embark on a guided tour from Palm Springs and maximize your trip even further by combining the exploration of Joshua Tree with the cultural and culinary delights of the city. Exploring the town near Joshua Tree National Park is an adventure in itself.
These towns exudes an artsy, bohemian vibe, with eclectic shops, galleries, and cafes waiting to be discovered. Whether it be Palm Springs, Palm Desert, 29 Palms, Joshua Tree City, or Yucca Valley, take some time to wander through the streets, perhaps stopping for a coffee or a bite to eat, and immerse yourself in the unique atmosphere that attracts artists, musicians, and free spirits from all around.
As you venture out, the undulating hills and valleys gradually give way to the rugged beauty of Joshua Tree National Park. Along the way, keep an eye out for the iconic Joshua trees that dot the landscape, a prelude to the breathtaking scenery that awaits you.
Maximizing Your Day: Tips and Considerations.
A few simple tips to get the most out of your trip to Joshua Tree National Park.
Plan Ahead: Research the specific tours and activities you're interested in and make reservations in advance, especially if you're traveling during peak seasons.
Pack Essentials: Bring lots of water, snacks, sunscreen, a hat, and comfortable clothing for a day outdoors. The temperature does vary from the morning to midday to the evening, so best to bring layers to accommodate the temperature changes. Don't forget your camera to capture the stunning landscapes.
Time Management: While it's tempting to try and do everything, prioritize activities that align with your interests and the time available.
Respect Nature: Follow the 'Leave No Trace' principles to preserve the delicate desert ecosystem. Stay on designated trails, pack out all trash, and avoid disturbing wildlife.
Final Thoughts on what to do in Joshua Tree from Los Angeles…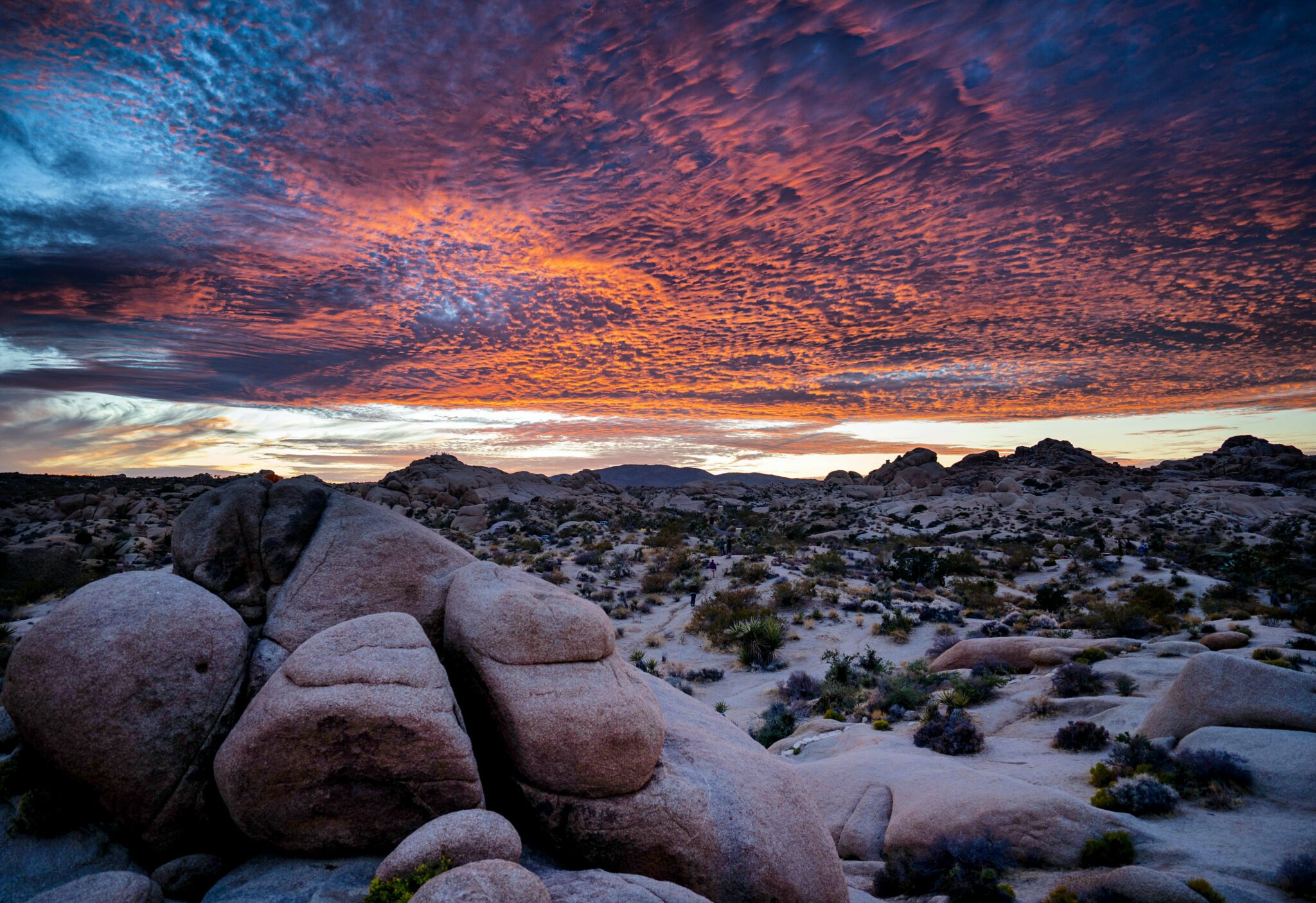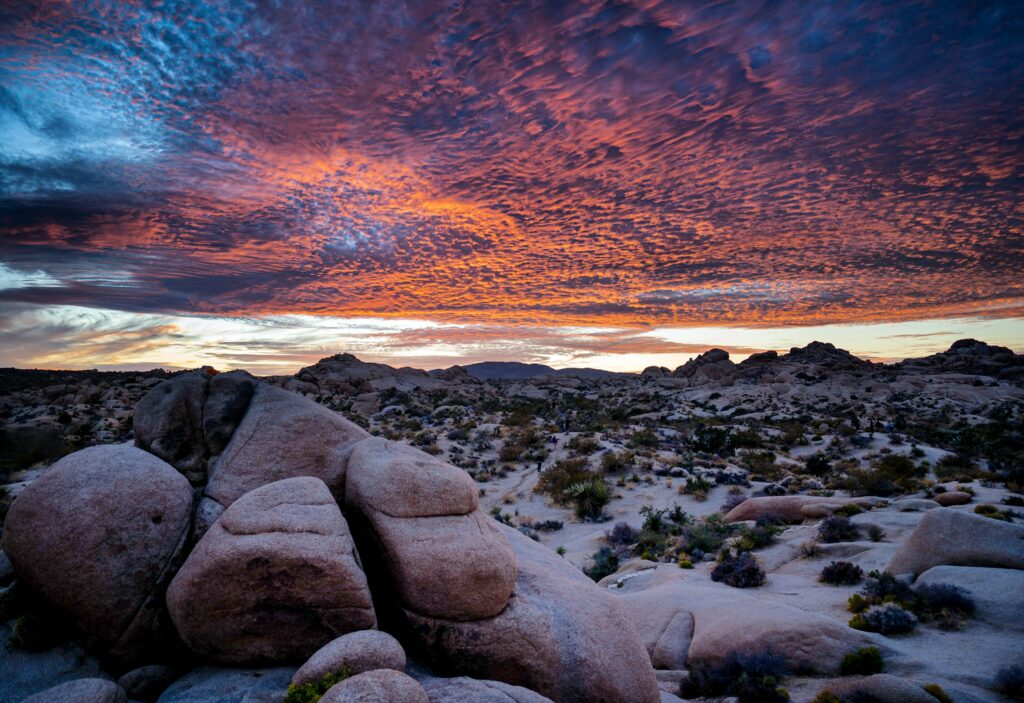 A day trip to Joshua Tree offers an unforgettable escape into the heart of the desert, where natural wonders and unique tours combine to create a truly exceptional experience. Whether you're embarking on a full day of exploration, gazing at the stars, or uncovering the cultural gems of Palm Springs, Joshua Tree has something for every type of traveller. As you make your way back to Los Angeles or Palm Springs, you'll carry with you memories of a day well spent—a day filled with exploration, wonder, and a newfound appreciation for the delicate balance of desert ecosystems. Whether you followed a guided Palm Spring or Joshua Tree tour or ventured out on your own, the allure of Joshua Tree's natural beauty and the charm of the nearby towns will likely beckon you back for more in the future.
In conclusion, a day trip to Joshua Tree National Park is an immersive experience that encapsulates the majesty of the desert landscape and offers a variety of activities for visitors to enjoy. From geological wonders and hiking trails to guided tours that provide unique insights, there's something for everyone to discover.  Don't be afraid to add this excursion to your private tour of Los Angeles in a luxury SUV to create moments of magic that will give you memories to last a lifetime of your time in Southern California.