Luxury Touring Company in Los Angeles, CA
Every city has a story — and LA's is truly spectacular. As the nation's hub of the film and television industry, chock-full of captivating landscapes, historic landmarks, and cultural pillars that have shaped the modern zeitgeist, it's no wonder the City of Angels attracts tourists from far and wide. Our luxury touring company is proud to be able to showcase all that Los Angeles, CA, has to offer!
Whether you consider yourself something of a movie buff, are taking the family on vacation, or want to soak in the Golden State's natural beauty, there's something for everyone here — and we're dedicated to helping you make the most of it. As one of the premier Southern California luxury touring companies in Los Angeles, CA, we cater to visitors hailing from across the nation and around the globe.
At Classic Experiences, we share an unbridled passion for travel and Los Angeles. With us, you are guaranteed authenticity and quality. We are the premier tour company specializing in high-end, bespoke and expertly guided private tours. Providing exceptional service to our VIPs (that's you!) allows us to truly customize each experience. Whether you have a few days or a few hours, our customized tours are sure to fit your needs. We are here to create moments of magic and memories to last a lifetime.
Read More

Private Luxury Tour Guides of Los Angeles, CA

With years of accommodating individuals just like you and intimate knowledge of the area, we're proud to say that all members of our expert staff are the ultimate private luxury tour guides of Los Angeles, CA! We are committed to anticipating all of your needs and exceeding expectations every step of the way. While our team lets you experience the style and glamor of this beautiful, exciting locale from our luxury and classic vehicles, a nice set of wheels isn't the only thing that sets us apart. From tours of downtown Los Angeles, Beverly Hills, Santa Monica, and beyond, our guides are incredibly knowledgeable about the area's most notable attractions.

We invite you to learn more about the offerings our luxury touring company in Los Angeles, CA, has available, including:

Celebrity Home Tours in Los Angeles, CA

As our luxury touring company knows, Los Angeles, CA, wouldn't be what it is without some of the world's most famous celebrities. With our celebrity home tours in Los Angeles, CA, you'll be able to visit the residences of Hollywood's biggest stars — both new and old! As one of the leading luxury touring companies in Los Angeles, CA, our guides will lead you through some of the most luxurious pockets of the Greater LA area populated by actors and household names of the industry who have graced movie theaters and televisions around the world. Our tours take you to the homes of celebrities that live in Beverly Hills, Bel Air, Holmby Hills, and beyond!

Experience the City Like Never Before With Our Tours in Los Angeles, CA

Every city indeed has a story — and we believe our luxury touring company in Los Angeles, CA's ultimate storyteller. Whether you're looking for tours that take you to the beaches of Santa Monica or celebrity homes of Beverly Hills, you can trust us to get you where you want to go in style! Our luxury touring company in CA has something amazing in store for you! The beauty of Southern California awaits; contact us today.
Bespoke Tours Curated for You
Our Most Popular Private Tours of Los Angeles
Client Testimonials
Hear about our Customer Experience
We invite you to join us – a truly bespoke experience of Los Angeles. We are always looking to change the traditional form of tours through real-time personal storytelling. We will immerse you in fascinating local life and show you the real and authentic city of Dreams.
Stan was absolutely amazing! The Classic Car Tour was by far the best thing we did on our trip. Stan was punctual, knowledgeable, and so much fun! We literally saw... read more everything we wanted to see throughout our entire vacation in just this one trip - YES he is THAT good! Two very enthusiastic thumbs up and five stars!

Meagan J


March 26, 2022

Wow, this is the proper LA Experience! We got so lucky to have Cameron as our trusty know all guide and driver. He picked us up in a classic Cadillac... read more Convertible and immediately made us feel comfortable. We wanted to feel the old glamour of LA and Cameron put us right in the middle of it. He was a very funny personable guy and had the most amazing inside stories including personally knowing Oscar winners.
we all just felt like close friends at the end of it. If you want to experience Hollywood the way it was meant to be do this tour! And ask for Cam! You will have the time of your life.

Lisa S


March 11, 2022

We very much enjoyed the tour of Beverly Hills, Bel Air and Hollywood with our knowledgeable guide Alex. He's a safe driver and has something to say about almost every... read more boulevard we drive along, every landmark building, knows about the properties of old and new stars, about the cinemas, music clubs and restaurants. We stopped for a photo shoot at the Hollywood sign, had time for a little break at the Beachwood Café - all very relaxed. Good thing he had a warm blanket for the passengers in the backseat, as our February Tuesday tour was blessed with great, but chilly weather. More than once, we were photographed by others - probably because of the well-kept blue 1970 Cadillac De Ville Convertible.

Ivo B


February 23, 2022
Better Together
Luxury Hotels We Work With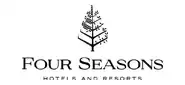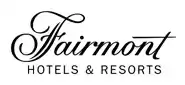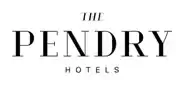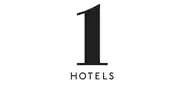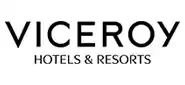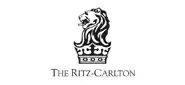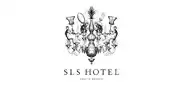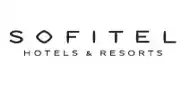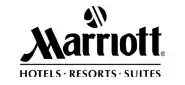 Book Now
Booking Request
Choose between a gorgeous classic convertible car or a luxury vehicle.
You will hear back from us within 24 hours of your inquiry.