Marilyn Monroe's Los Angeles Tour
Take a tour of the blond bombshell's life in Los Angeles; The Marilyn Monroe's Los Angeles Tour is the ultimate tribute to L.A. 's most glamorous resident. On this tour of Marilyn Monroe's life in Los Angeles., we will go deeper into these secrets and examine the life and death of this award-winning actress.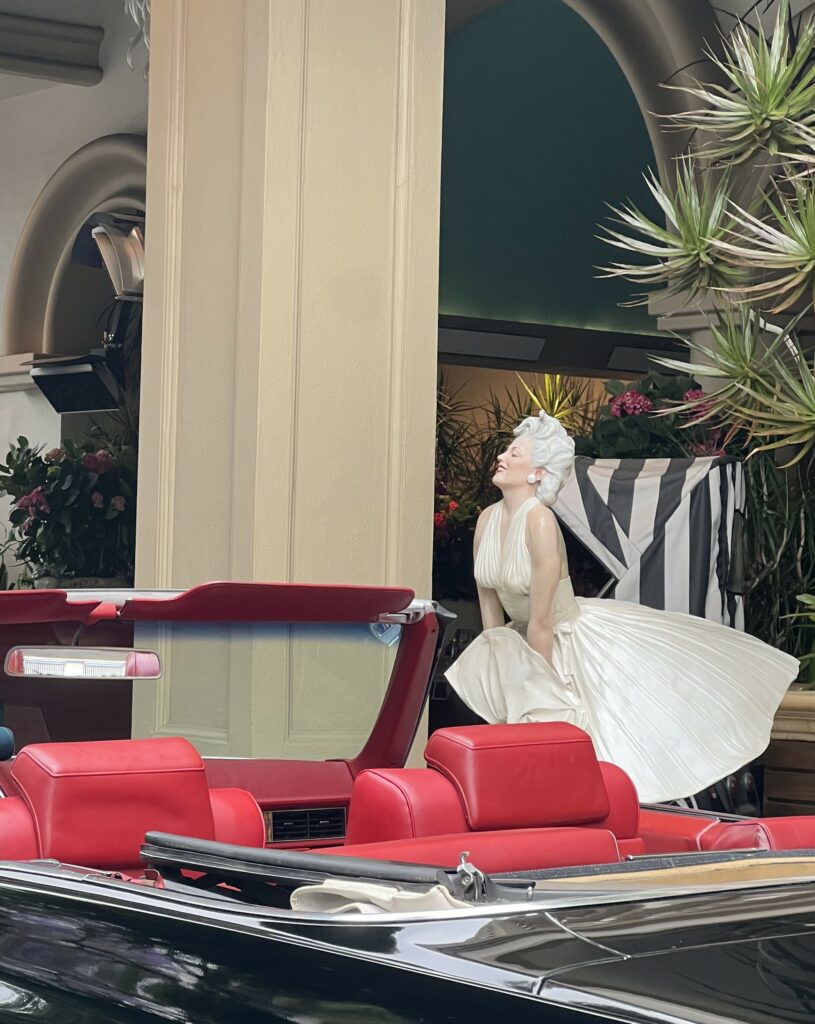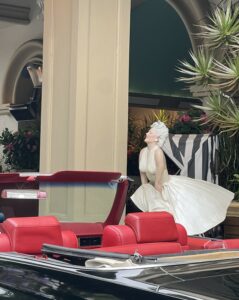 Marilyn Monroe's Los Angeles Tour Experience
Marilyn Monroe famously said: "Hollywood's a place where they'll pay you a thousand dollars for a kiss, and fifty cents for your soul." During this Marilyn Monroe's Los Angeles Tour, you will see the city from the superstar's perspective.
Over the years, many fans have enjoyed re-tracing her footsteps in the City of Angels. While Marilyn Monroe's movies are impressive, the story of her life is far more fascinating. We will show you Marilyn Monroe's house in Beverly Hills, the locations of her famous movie sets and photoshoots, her favorite restaurants and hang-outs, and, of course, her final resting place.
Marilyn Monroe's House inside in Beverly Hills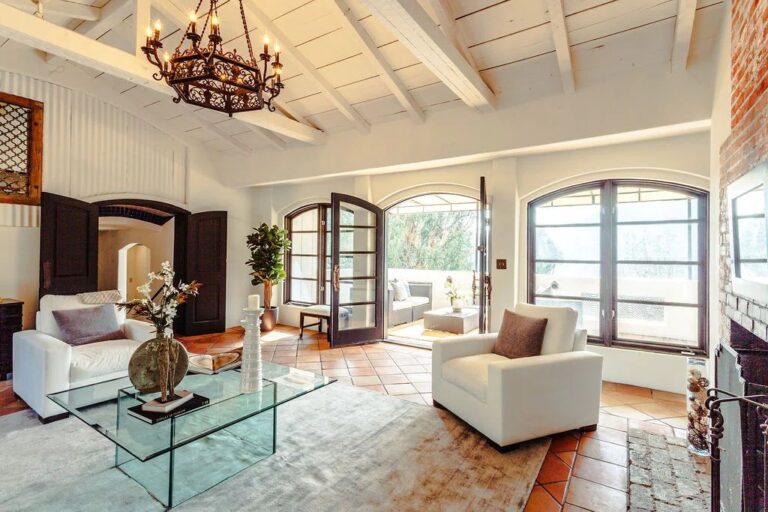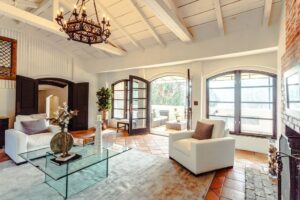 The star lived in over 40 residences during her short life. Interestingly, she only ever bought one house. Her psychiatrist advised her to put down some roots to help her feel more stable. Consequently, in 1962, Marilyn purchased a home in Brentwood: 12305 Fifth Helena Drive. It was here in Marilyn Monroe's house in Brentwood that she was found dead in the same year.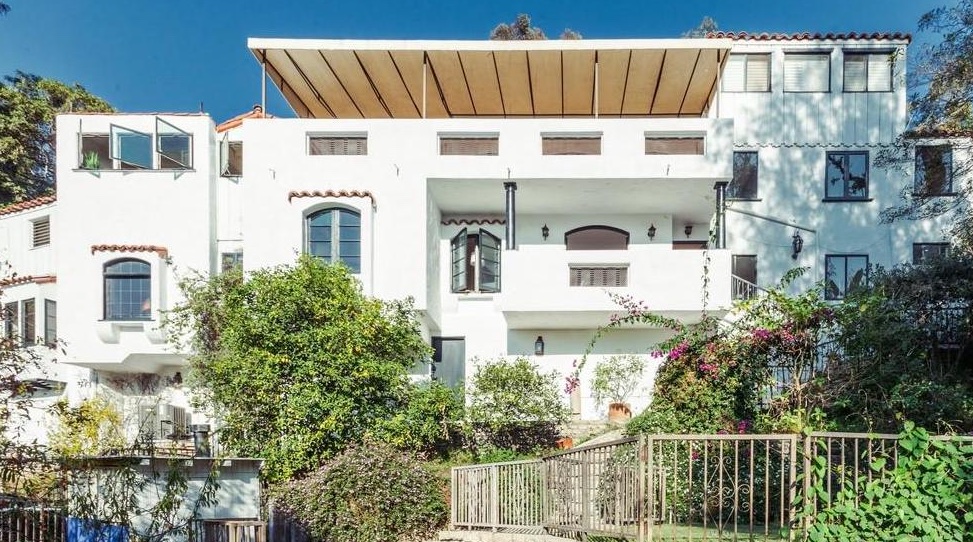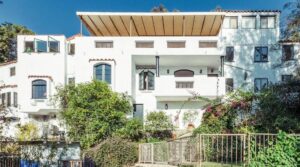 We will show you Marilyn Monroe's house inside in Beverly Hills, along with some of the other places she lived, including:
El Palacio Apartments Marilyn Monroe, West Hollywood – This was the home of actor John Carroll and his wife, Lucille Ryman. Marilyn lived here with the couple for five months in 1947.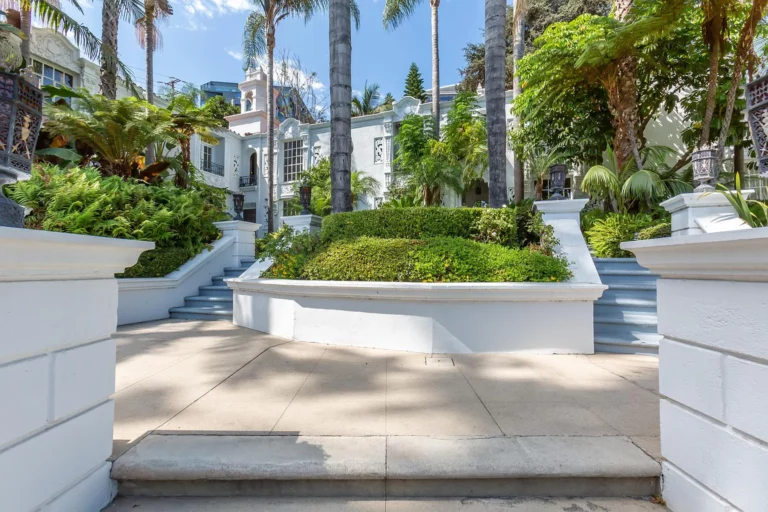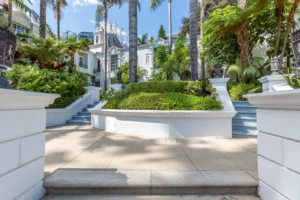 718 North Palm Drive, Beverly Hills – Between 1949 and 1950, Marilyn lived at the home of her agent Johnny Hyde, of the William Morris Agency. Hyde was instrumental in Marilyn's success. He encouraged the actress to have plastic surgery, dye her hair platinum blonde. He subsequently landed her a contract with 20th Century Fox.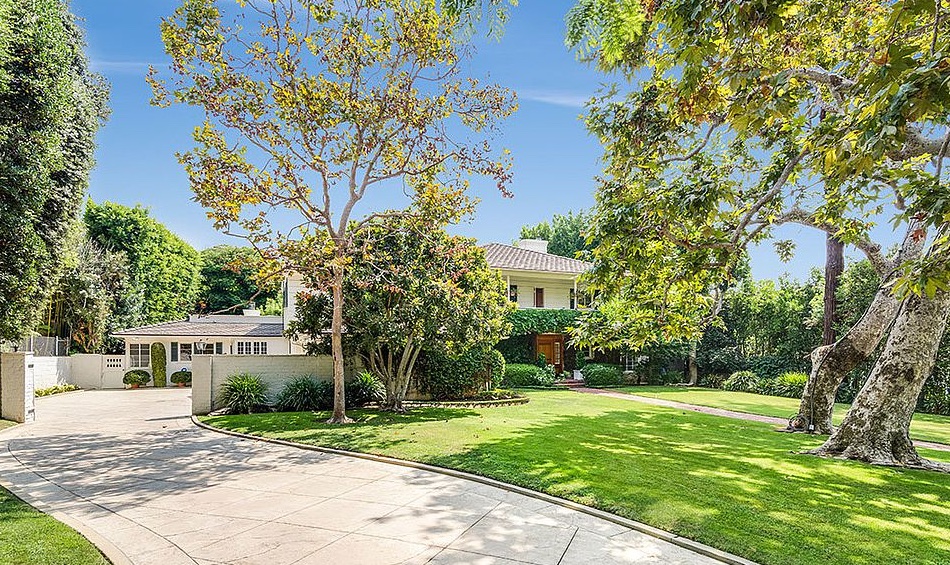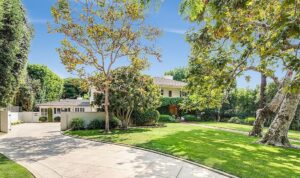 2393 Castilian Drive, Hollywood Hills – Marilyn met Joe DiMaggio in 1952. During their time together, they rented this property in Outpost Estates. This is a true Marilyn Monroe house. Outpost Estates is an iconic residential neighborhood located in the Hollywood Hills of Los Angeles. The neighborhood's history dates back to the 1920s, when it was developed as a secluded enclave for Hollywood's elite. Marilyn Monroe and Joe Dimaggio house has a distinctive look and charm of old Hollywood.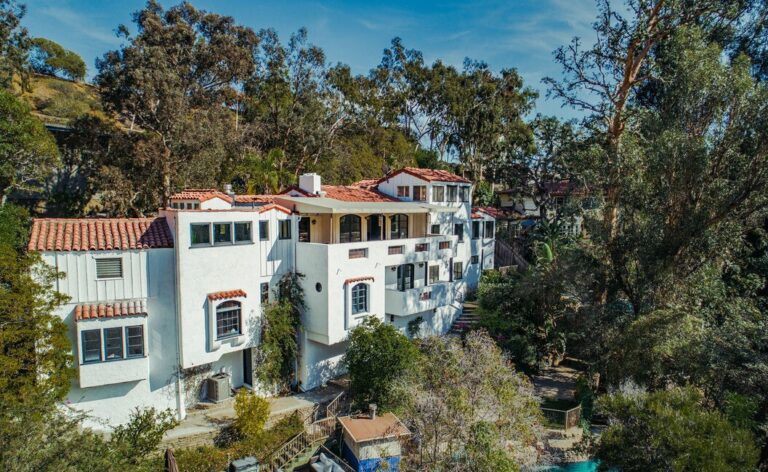 Voltaire Apartments, West Hollywood – After her romance with DiMaggio was over, Marilyn rented this apartment in what is now known as Granville Towers. She stayed here for a short while, before heading to New York City.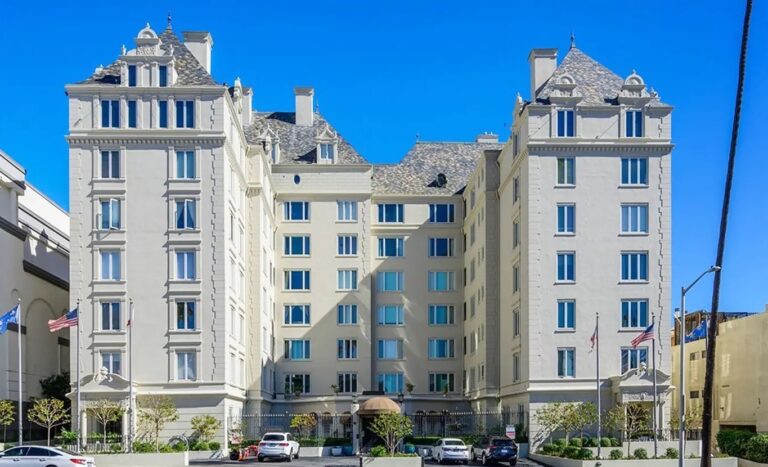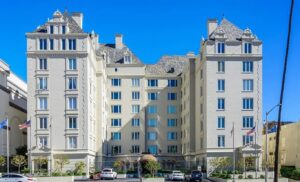 Owlwood Estate, Holmby Hills – This opulent mansion belonged to Joseph Schenk, the cofounder of 20th Century Fox. Marilyn is said to have lived here with him, but she denied rumors of a romance between her and the movie mogul. Owlwood estate was the largest mansion in Los Angeles when it was built in 1937. Subsequently, it has had other famous owners, including Tony Curtis, and Sonny and Cher. In 2017, the estate was on the market for $180 million.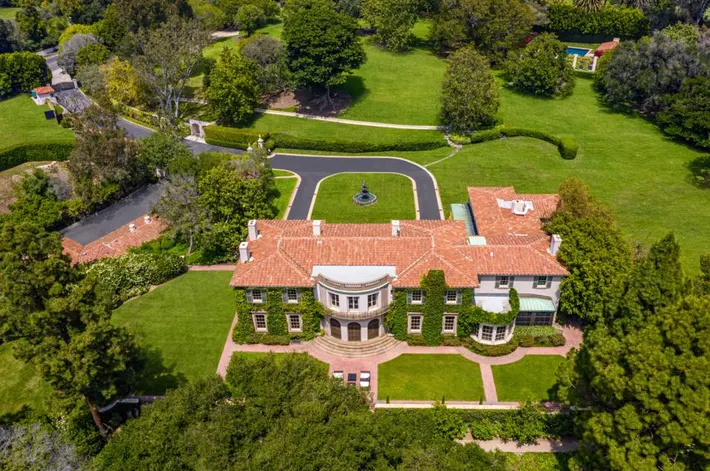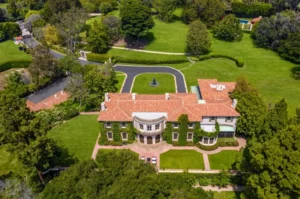 Marilyn Monroe's Homes in Hotels
The star didn't just rent houses – she also lived for periods of her life in hotels. We will show you some of the most notable around Los Angeles and share some interesting information about her time there.
Hollywood Roosevelt Hotel – There are rumors that Marilyn's ghost haunts the Hollywood Roosevelt hotel. Find out for yourself if this is true with a stay in her favorite suite, renovated to reflect her elegance and glamour.
Hotel Bel-Air – Marilyn resided here from 1948-1949, courtesy of Columbia Pictures. The Hotel Bel-Air is also the location of her last modeling shoot, the famous 'Last Sitting', by legendary photographer Bert Stern. The 12-hour shoot took place in 1962, just six weeks before her tragic death.
Beverly Hills Hotel – Marilyn had a favorite bungalow for her many stays at the Beverly Hills Hotel. Fans of the star can stay in this recently renovated bungalow and enjoy an authentic Marilyn Monroe experience. From $8,500 per night, the apartment includes a Chanel No. 5 perfume bar, a Dom Perignon bubble bath, and a library stocked with Marilyn themed books. Decorated in muted golds and dusky pinks, it epitomizes the blonde bombshell's luxurious style.
Beverly Carlton Hotel – Now called the Avalon Hotel. Marilyn lived here during several different periods of her life. She first stayed here in 1948 and then again in 1951 and 1952. Also, the superstar posed for photographers here on many occasions, both around the hotel pool and in her studio apartment.
The Legend of Marilyn Monroe
As Elton John said in his tribute song to Marilyn, 'Candle in the Wind,' – 'Your candle burned out long before your legend ever did.' Although she was just 36 when she died, Marilyn's legend lives on to this day.
Marilyn was the ultimate icon of the Golden Age of Hollywood. Effortlessly beautiful, seductive and charming, she delighted audiences everywhere. In her short life, Marilyn achieved so much. As a result, she is still known as one of Hollywood's most famous and treasured icons.
During Marilyn Monroe's Los Angeles Tour, we pay tribute to this legend of the silver screen. And so, in recognition of her greatness, we visit all of Marilyn's most favorite places. We discuss her incredible life and the tragedy of her death. Marilyn continues to inspire generation after generation of fans. We are certainly glad to play our part in keeping her legend alive.
Come with us as we transport you back to the golden era and show you a unique glimpse into the life and death of a great American icon.
This Unique Tour of Marilyn's L.A. Includes:
Breakfast tea at Hotel Bel-Air, where Marilyn posed for Bert Stern's famous "Last Sitting" photos.

 Westwood Village Mortuary, a quiet, eerie oasis. Marilyn lies near Truman Capote, Dean Martin, and Hugh Hefner

Santa Monica Pier, the perennially popular amusement park where Marilyn came disguised in a wig to watch—and envy—the carefree families

Ride the solar-powered Ferris wheel (so L.A.!)

Peter Lawford's infamous beach house, where the star may have dallied with the Kennedy brothers

Eat chocolate eclairs at Canter's Delicatessen, where Marilyn and her third husband, Arthur Miller, noshed in the 1950s

Rainbow Bar and Grill. Once known as the Villa Nova restaurant. This is where Monroe had her first blind date with Joe DiMaggio

Formosa Cafe – a 1932 diner in a seedy stretch of West Hollywood.

Marilyn Monroe's homes throughout her life in Los Angeles
Highlights of the Tour
The Roosevelt Hotel

Walk of Fame – Find Marilyn's Star!

The Chinese Theater and the Dolby Digital Therater

The Sunset Strip and iconic landscape

Beverly Hills and  Rodeo Drive

Marilyn Monroe's Homes in Beverly Hills, and Hollywood

Marilyn's final resting place

And Many More!