Epic road trip from LA to San Francisco in luxury SUV
A visit to California wouldn't be complete without a private tour Los Angeles to San Francisco. The drive along the PCH is magnificent and showcases much of what California has to offer. State Route 1, or Shoreline Highway, is a highway of 450 miles along the Pacific Coast. This is a well-known and beloved journey along the Pacific Ocean.
Our California coast trip is the easiest and most convenient way to explore all the Golden State has to offer. Guests will experience what it's like to be a local in Southern California.
This tour will visit some of the most famous landmarks between Los Angeles and San Francisco. We will drive through the tranquil Big Sur region. In addition, the atmosphere will contrast as we visit exciting places such as Santa Barbara, Monterey, Silicon Valley, and Stanford University.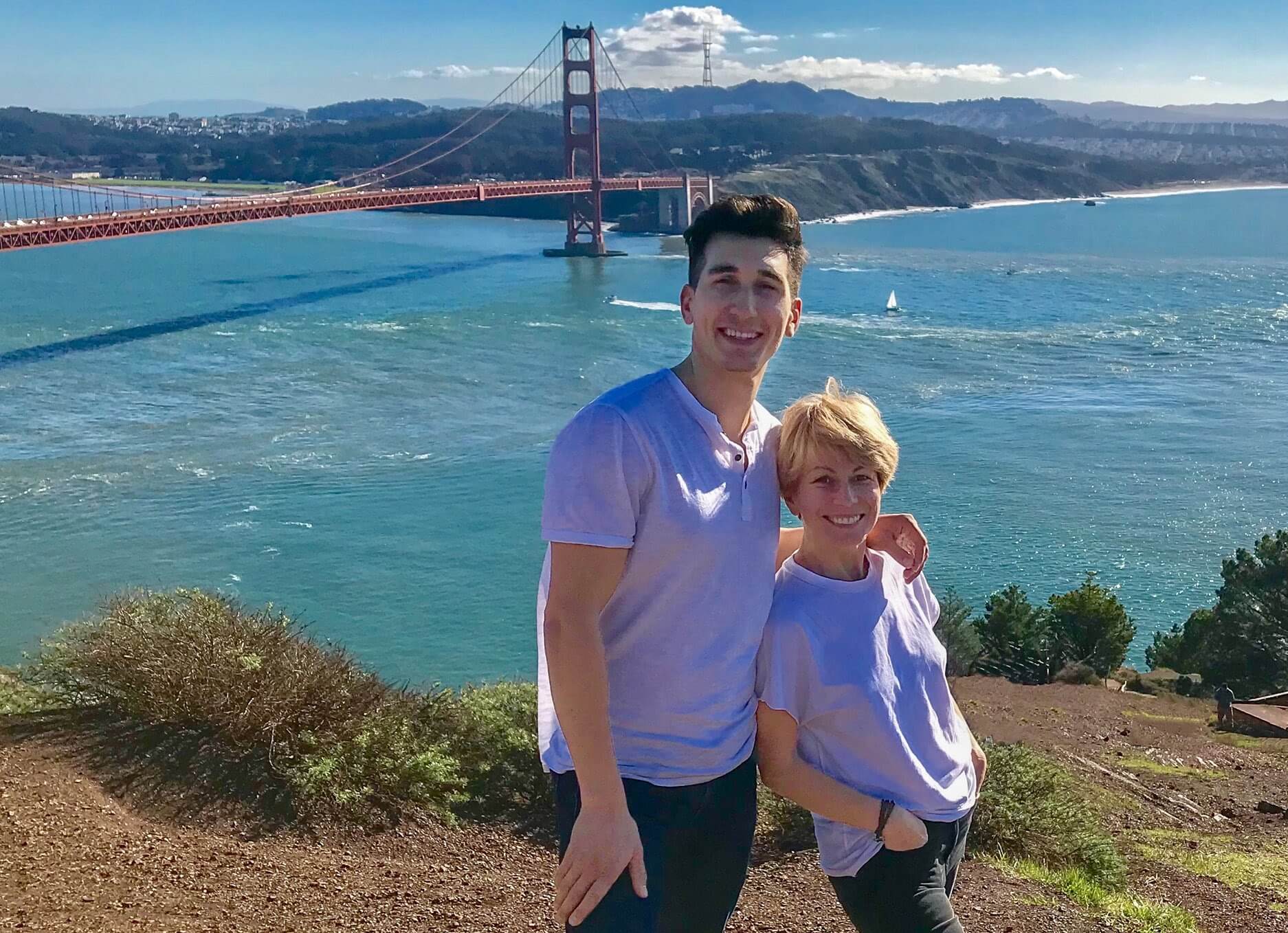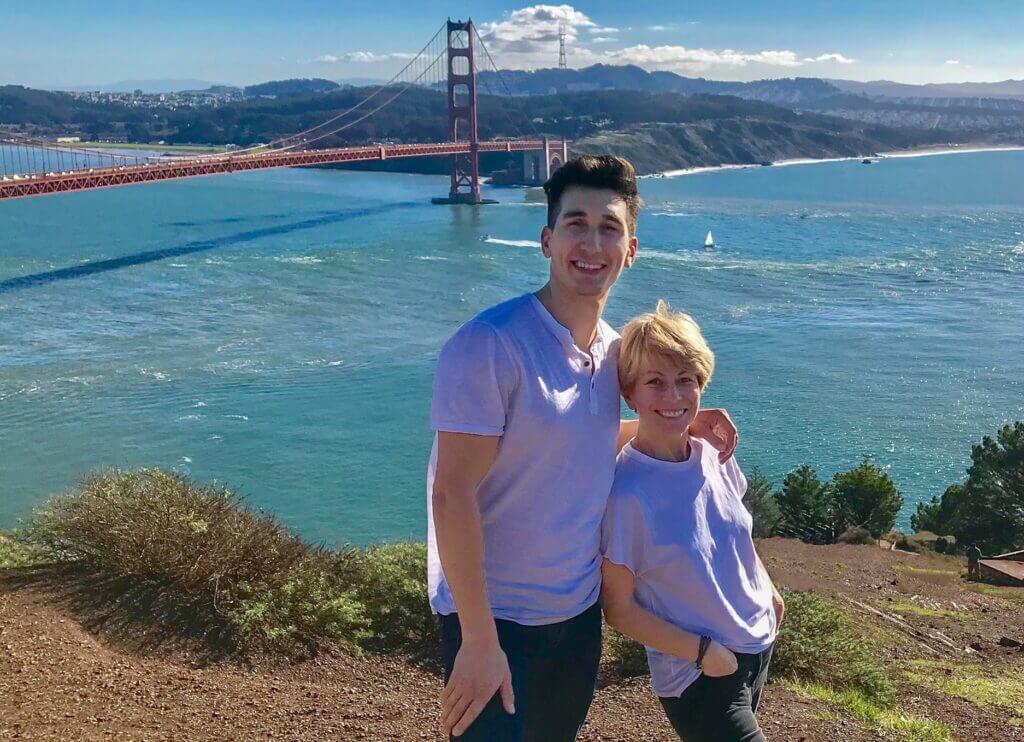 Your guide will provide many opportunities for pictures. Popular attractions, such as Pebble Beach and the Bixby Bridge, can be captured during the 17 Mile Drive tour. Ralph Waldo Emerson said, "Life is a journey, not a destination."
Going on the LA to San Francisco Tour will allow you to gain a distinctive insight into the culture of California. This is similar to the concept of taking a break while travelling.
A road trip from Los Angeles to San Francisco with Classic Experiences is a classic American experience. We understand planning a tour can be tricky. Planning a cross-country road trip can be an arduous task.
We have partnered with TripAdvisor and Booking to simplify the trip planning process. This guarantees that your stay in California will be pleasant and fulfilling from start to finish.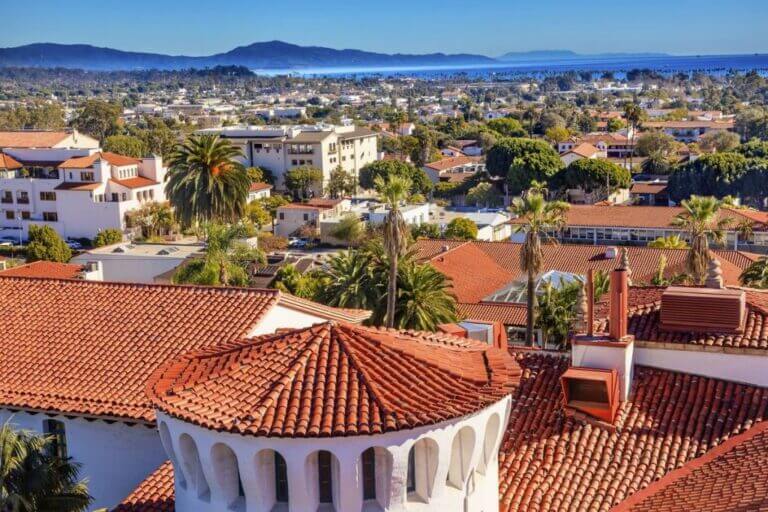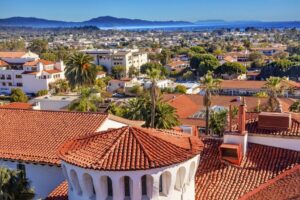 Highlights of the Tour
Trip to San Francisco from Los Angeles can be broken in two or three days
Day 1 highlights
Point Sand Dune is a popular natural landmark located in the Silver Lake State Park in Michigan, USA. This towering sand dune offers breathtaking views of Lake Michigan and the surrounding areas. As a result, Point Sand Dune is a favorite spot for hikers, nature enthusiasts, and photographers.
If you're planning a visit to Point Sand Dune, it's important to come prepared with the right gear. Comfortable hiking shoes are a must, as the sand can be difficult to navigate. Additionally, be sure to bring plenty of water, sunscreen, and a camera to capture the stunning views.
Santa Barbara is a coastal city in California known for its beautiful beaches, stunning architecture, and vibrant cultural scene. The Mediterranean climate makes it an attractive destination. Temperatures are warm and skies are sunny year-round. This makes it a popular spot for both tourists and locals.
Solvang is known for its Danish-style architecture, with many buildings designed in the traditional half-timbered style with thatched roofs. Solvang is home to a replica of Copenhagen's Round Tower. The city is also a popular filming destination for movies and TV shows. For example, "Sideways" and "The Bachelor" were both filmed in and around Solvang.
Santa Louis Obispo
Morro Bay – is another great stop on our tour Los Angeles to San Francisco. Morro Rock: This famous landmark is a massive volcanic plug that rises 576 feet above the Pacific Ocean. Morro Rock is also a protected bird sanctuary and a popular spot for wildlife watching.
Big Sur is known for its rugged coastline, towering cliffs, and pristine beaches. The area is home to multiple state parks, such as Pfeiffer Big Sur State Park and Andrew Molera State Park. These parks provide recreational opportunities, like hiking trails and camping. Other outdoor activities are also available.
Day 2 highlights
Carmel By the Sea
17 mile road
Monterey
Stanford University
Silicon VAlley
San Francisco
Take a private tour from Los Angeles to San Francisco and enjoy the best attractions
Our driver will pick you up from your hotel in Los Angeles in the morning. You will embark on a journey along the peaceful and an inspiring Highway 1. This journey will take you from Los Angeles to Santa Barbara. You will fall in love with the amazing view of the vineyards along the hillsides in Santa Barbara.
The breathtaking journey along the magnificent Big Sur coast line is an unforgettable experience. You will be privileged to visit one of the world's largest elephant seal colonies located in San Simeon. Your day will end with an evening stroll completed with dinner in Carmel by the Sea.
Santa Barbara
The city of state Santa Barbara is also known as the American Riviera. The mission style buildings with red tile roofs and postcard-perfect beaches are what makes Santa Barbara iconic.
San Luis Obispo
San Luis Obispo is an often overlooked place to visit for a vacation. This city has earned the title of one of the "Happiest City in America." Here we will find beautiful artwork and sandy shores. The bustling farmer's market and lush greenery make San Luis Obispo a nature lover's paradise.
Big Sur
Venturing through California requires an adventure. The Pacific Coast Highway is the perfect route, connecting Los Angeles and San Francisco. Taking this trip will give you a full experience of the state. This route provides a stunning view of the sights and beauty of the Golden State.
People often call Big Sur a "mini-Yosemite" in considering its natural splendors. The Big Sur provides a refreshing retreat from daily stress. The Pacific Coast lies to the west, and the Santa Lucia mountain range rises to the east. Moreover, it is an idyllic destination for both families and thrill-seekers.
Big Sur is home to some iconic landmarks. One of them is Bixby Bridge, the tallest single-span concrete bridge in the world. McWay Falls, a breathtaking waterfall dropping into the ocean, is another famous landmark.
What is your company's specialty?
Private tours of Los Angeles and Southern California in luxury SUVs and classic convertible Cadillacs.
What is the starting point and destination of the journey?
We either pick you up at your hotel in Los Angeles or San Francisco.
What kind of vehicle do you use for the tour?
2022 and 2023 Cadillac Escalade, Chevrolet Suburban or GMC.
Is it a private or group tour or drive from Los Angeles to San Francisco?
This is an exclusive private excursion.
How many people can be fit in a luxury SUV tour?
Six passengers can fit there comfortably.
Are there any stops along the way to San Francisco from Los Angeles?
We will be making stops in the cities of Santa Barbara, Big Sur, Carmel and Monterey.
Are you able to assist with finding accommodations and giving advice on places to stay?
Yes.