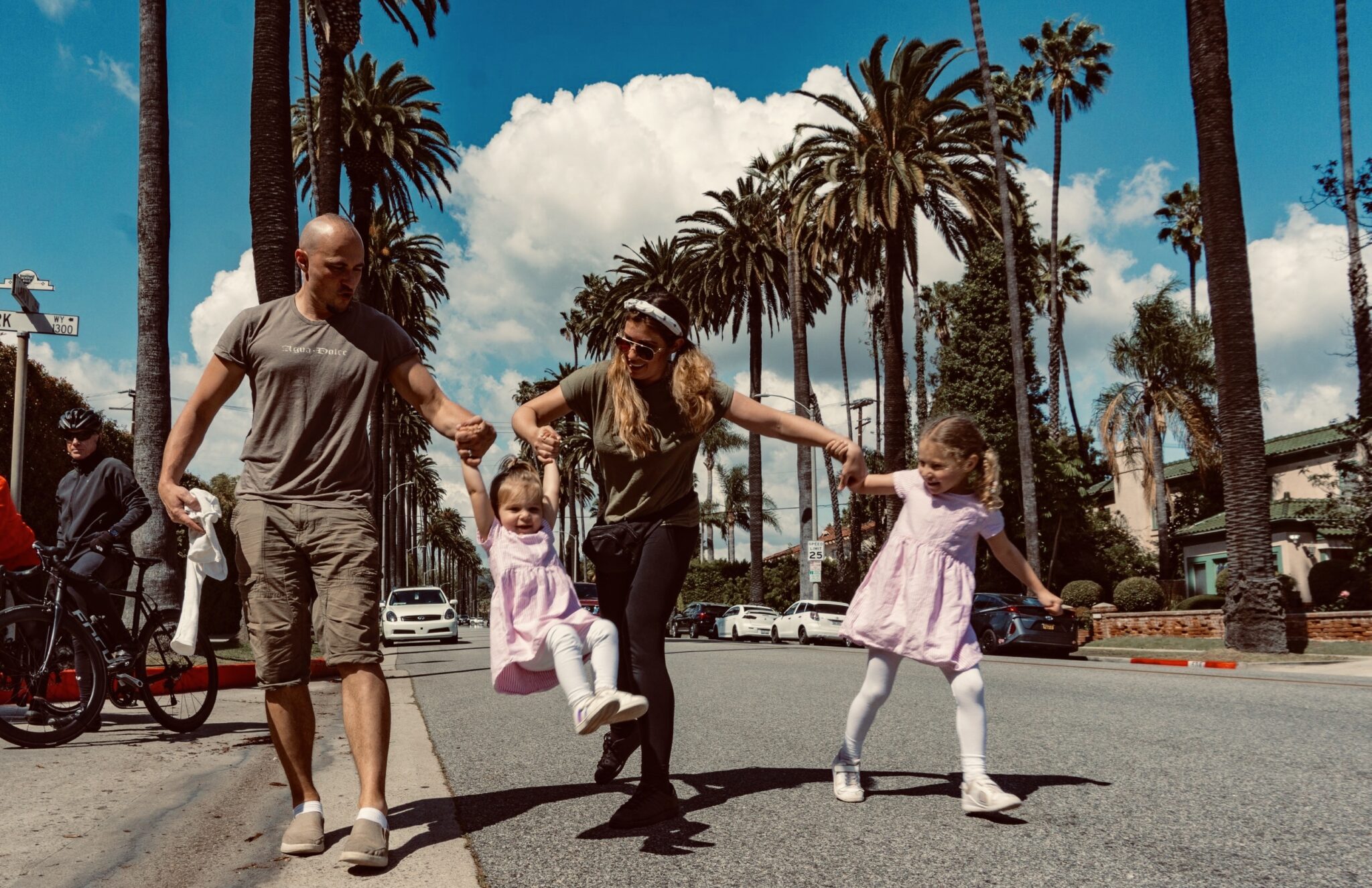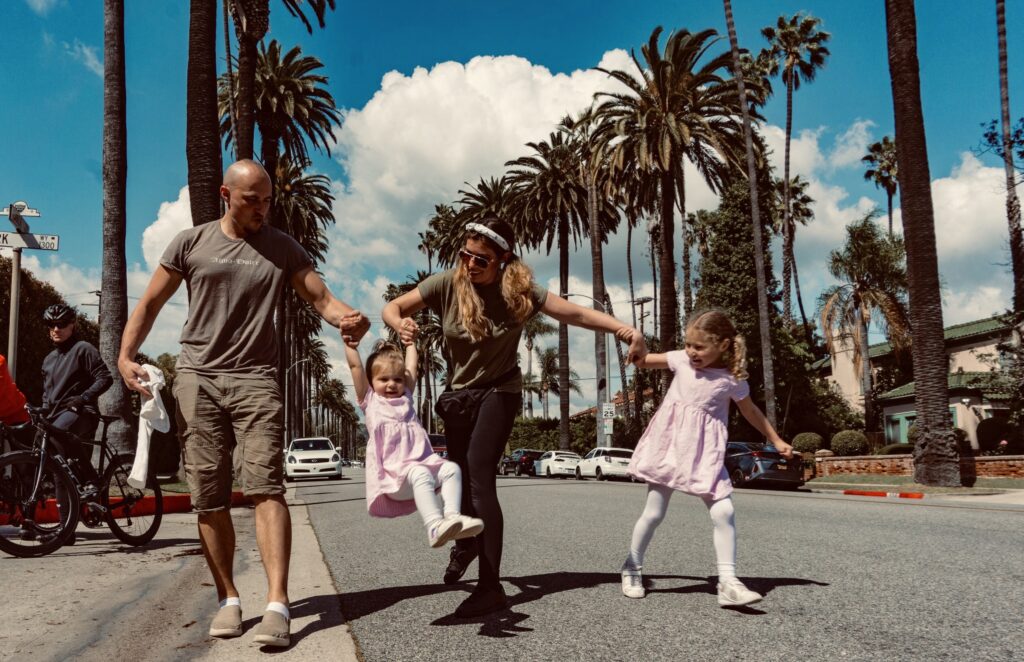 Our Recommendations for the Best Places to Stay in Los Angeles with Family.
Planning a family trip to Los Angeles, but don't know where to stay? Visiting Los Angeles with your family for the first time can be an exciting adventure filled with endless possibilities. From exploring iconic attractions to soaking up the sun on picturesque beaches, LA has something to offer for everyone. If you're wondering where to stay in Los Angeles with your family, especially if you're opting to navigate the city without a car, this guide is here to help. We've curated a list of the best places to stay, ensuring that your family's comfort, convenience, and enjoyment are prioritized.
Best Places near the beach to stay in Los Angeles with family: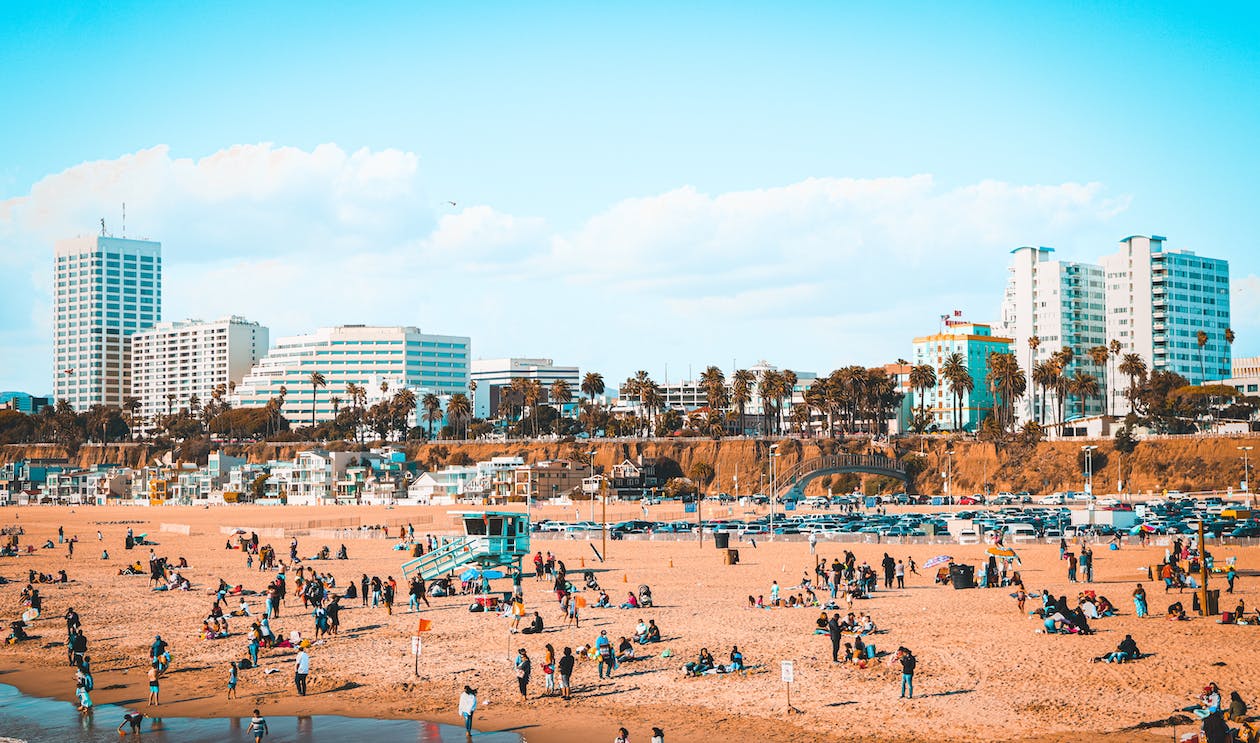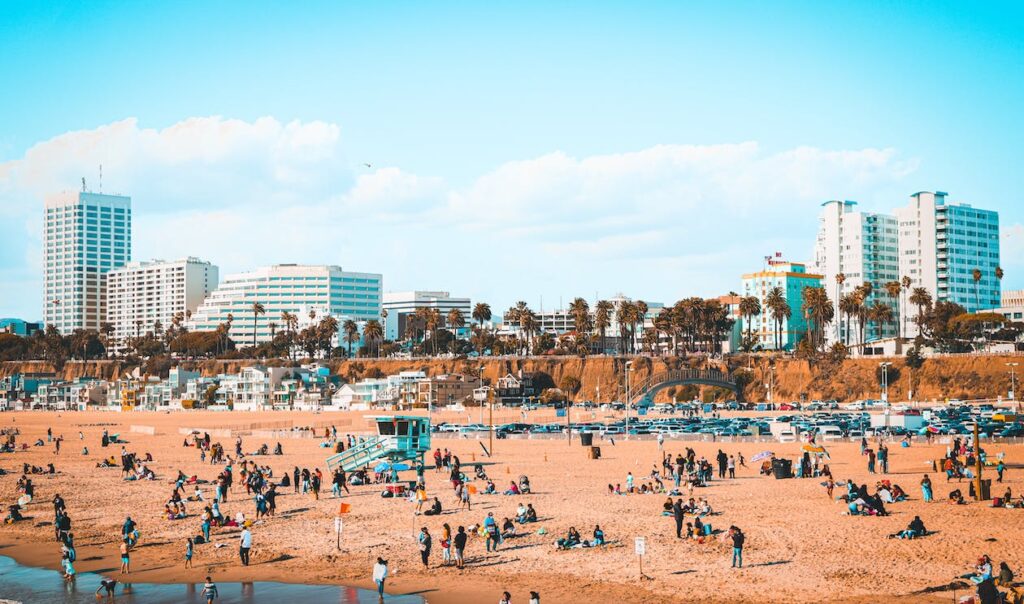 Pros:
Close and convenient access to the Beach
Lots of outdoor activities to tire your kids out (cycle, swim, beach volleyball)
Good bike paths on the majority of the streets
Cons:Farther away from Hollywood – best to take a ride share vehicle to other high touristic areas
Not known for its food
Weather is generally cooler on the coast
Perfect For: Families who are active and want to spend the majority of their trip doing outdoor activitiesFairmont Miramar – Hotel & Bungalows
Situated right on Santa Monica's beautiful Ocean Drive, the Fairmont Miramar- Hotel & Bungalows is a prime choice for families seeking both relaxation and urban excitement. With quick access to the beach and the iconic Santa Monica Pier just a short walk away, your family can enjoy the best of coastal living. The hotel offers family-friendly amenities, including a pool, a Wild Republic plushie for your young ones, thus ensuring a comfortable stay for all.

For a unique and artsy experience, The Venice Beach House is a charming bed and breakfast located just steps from the famous Venice Beach Boardwalk. The vibrant atmosphere and artistic vibes of Venice Beach are complemented by the hotel's cozy rooms and personalized service.  Families can explore the eclectic boardwalk and enjoy bike rides along the coast. Venice Beach has no shortage of activities for families whether it be surfing, biking or rollerblading along the boardwalk, enjoying tennis or basketball at the main courts. Or, people watching at the skatepark while walking along the boardwalk.

Where to stay in center of Los Angeles with family?
Pros:
Convenient and close to both Beverly Hills and Santa Monica & Venice
Excellent restaurant selection
Generally less expensive than staying right on the beach
Cons:
Not direct access to the beach – still need to take some form of transportation to get to the coast
Can be nosy if you are staying in a busy area such as Hollywood or West Hollywood
Varying areas can give you different perspectives of Los Angeles
Perfect For: Families who want to be close to the coast and the main attractions
For families looking for a sophisticated stay, The London West Hollywood offers luxurious suites with stunning city views. Located in West Hollywood, this hotel provides a glamorous atmosphere with family-friendly amenities. The Sunset Strip's attractions and the city's artistic culture are within reach, creating a dynamic and enriching experience.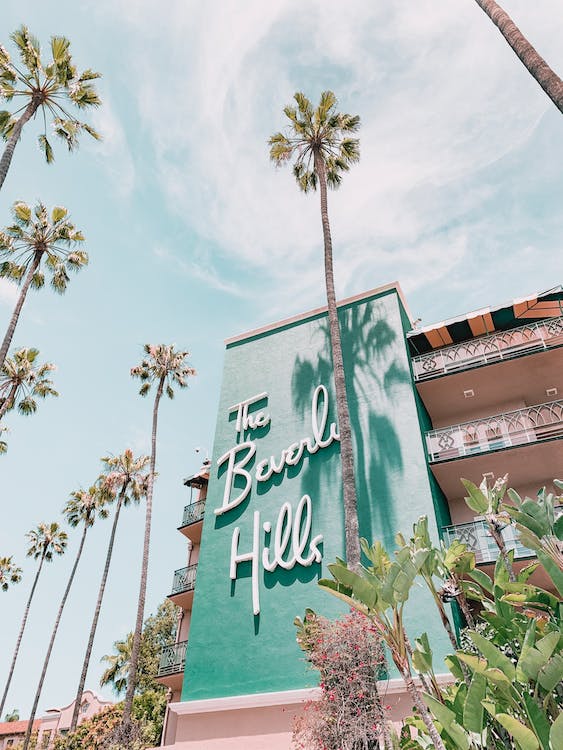 For families seeking a touch of luxury and elegance, The Beverly Hilton in Beverly Hills is a fantastic choice. This hotel has a rich history of hosting celebrities and dignitaries. Not only does this iconic hotel offer top-notch service and a pool area that's perfect for both relaxation and play, its convienient proximity to Rodeo Drive's upscale shopping and family-friendly attractions are within reach, making it a bonus destination for families to experience a taste of the high life. This is a no-brainer for families looking for an exquisite stay in Beverly Hills.
For families eager to experience the heart of the entertainment industry, The Hollywood Roosevelt is an iconic choice. No need to take a far ride, this hotel is located on Hollywood Boulevard. This historic hotel offers a mix of old Hollywood glamour and modern comfort. The Hollywood Walk of Fame, TCL Chinese Theatre, and the Dolby Theatre are just steps away, providing endless entertainment options for the whole family. 

Best Places to stay in Los Angeles with family away from hustle and bustle: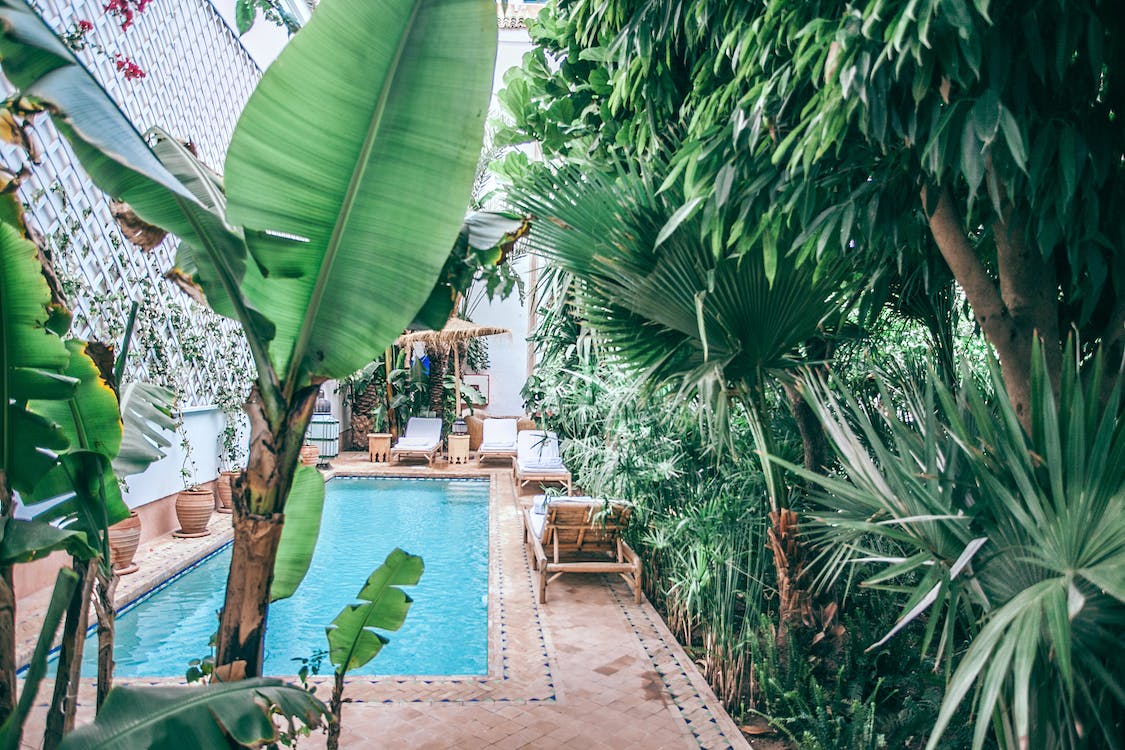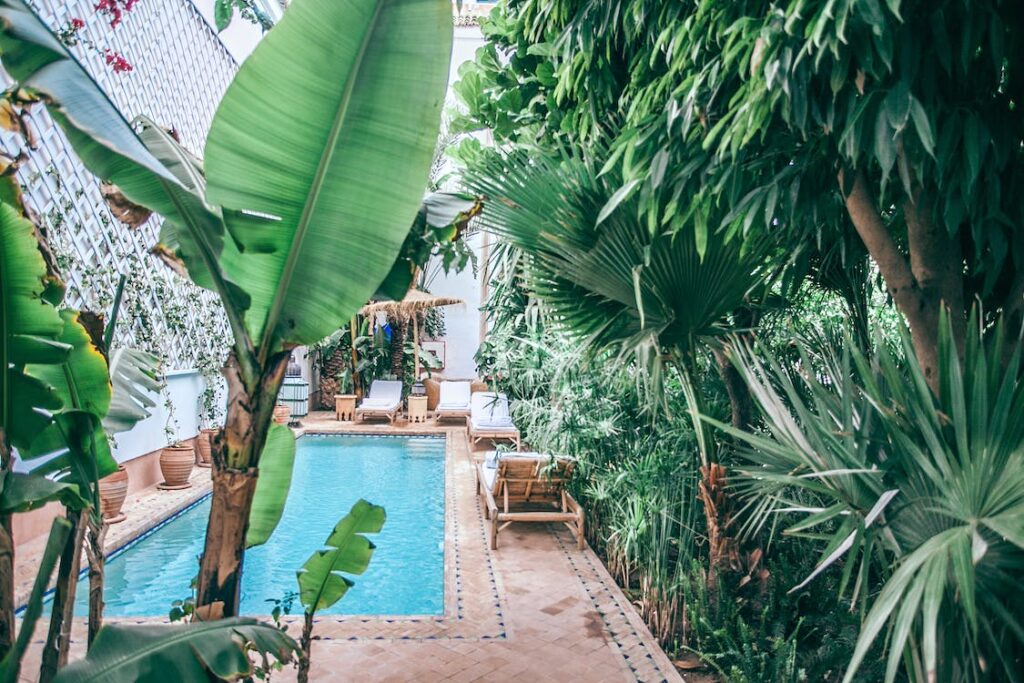 Pros:
You can see different areas of Los Angeles and get a completely different view from the touristic areas
Quieter, and less noise
More options for dining and restaurants for varying budgets and price ranges
Cons:
You are much farther away from the main attractions
You will need a vehicle or take a ride-sharing vehicle to get around Los Angeles
The Garland
Nestled in North Hollywood, The Garland is a retro-inspired hotel that captures the essence of LA's vibrant culture. Its central location offers easy access to Universal Studios Hollywood, making it an excellent place to stay for families seeking theme park adventures. The hotel's lush gardens, heated pool, and spacious rooms provide a welcoming atmosphere for families to relax after a day of exploration.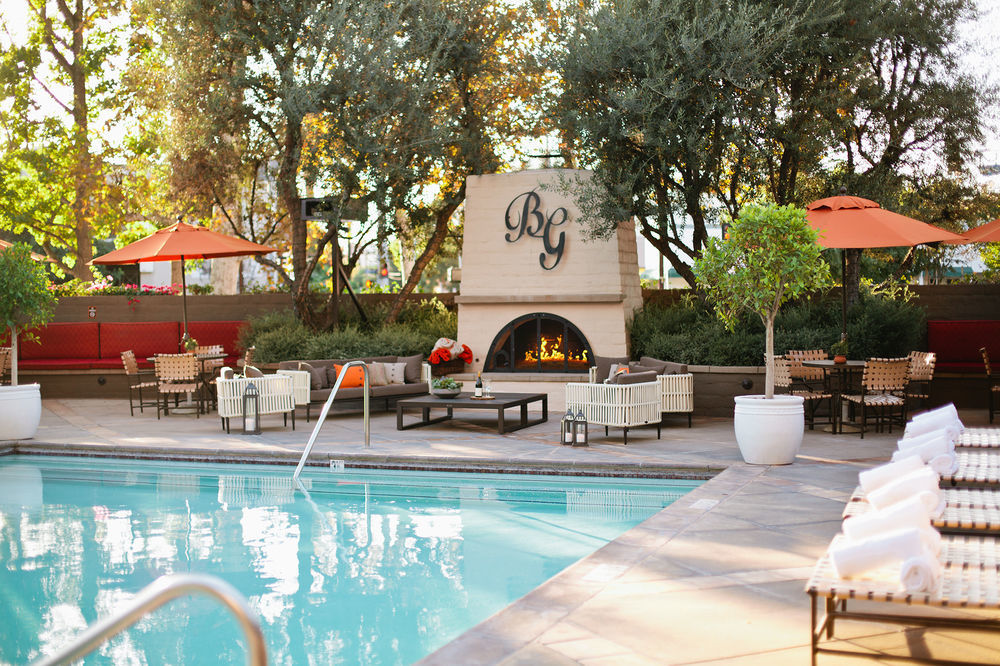 Nestled in the serene city of Pasadena, The Langham Huntington offers a tranquil family retreat away from the city's hustle and bustle. The hotel's luxurious amenities include beautiful gardens, a swimming pool, and spacious suites that provide a comfortable home away from home. Nearby attractions like Kidspace Children's Museum and Huntington Library offer family-friendly experiences.

Navigating LA Without A Car.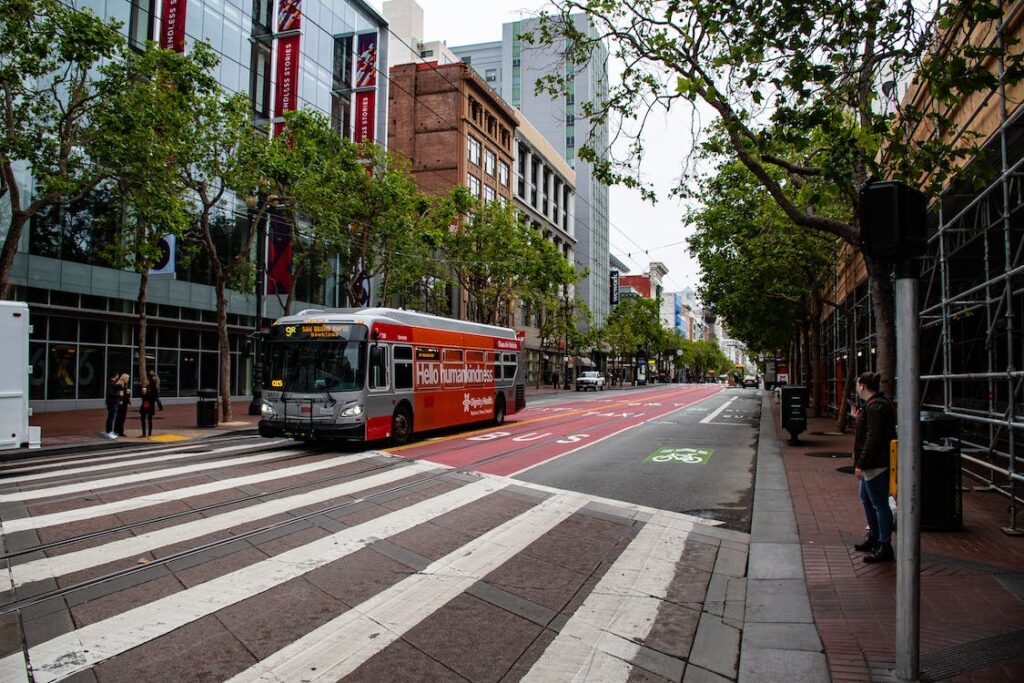 To explore Los Angeles without a car, utilize the city's improved public transportation system. Metro Rail lines connect key areas, while buses offer access to various neighborhoods and attractions. Additionally, ride-sharing services and apps for electric scooters and bicycles are widely available, making it easier than ever to get around. These non-vehicle options are all located near our recommended best places to stay in Los Angeles. However, with families and children, we all know it can be challenging to keep track of everyone!
In Conclusion on the best places to stay in Los Angeles with family.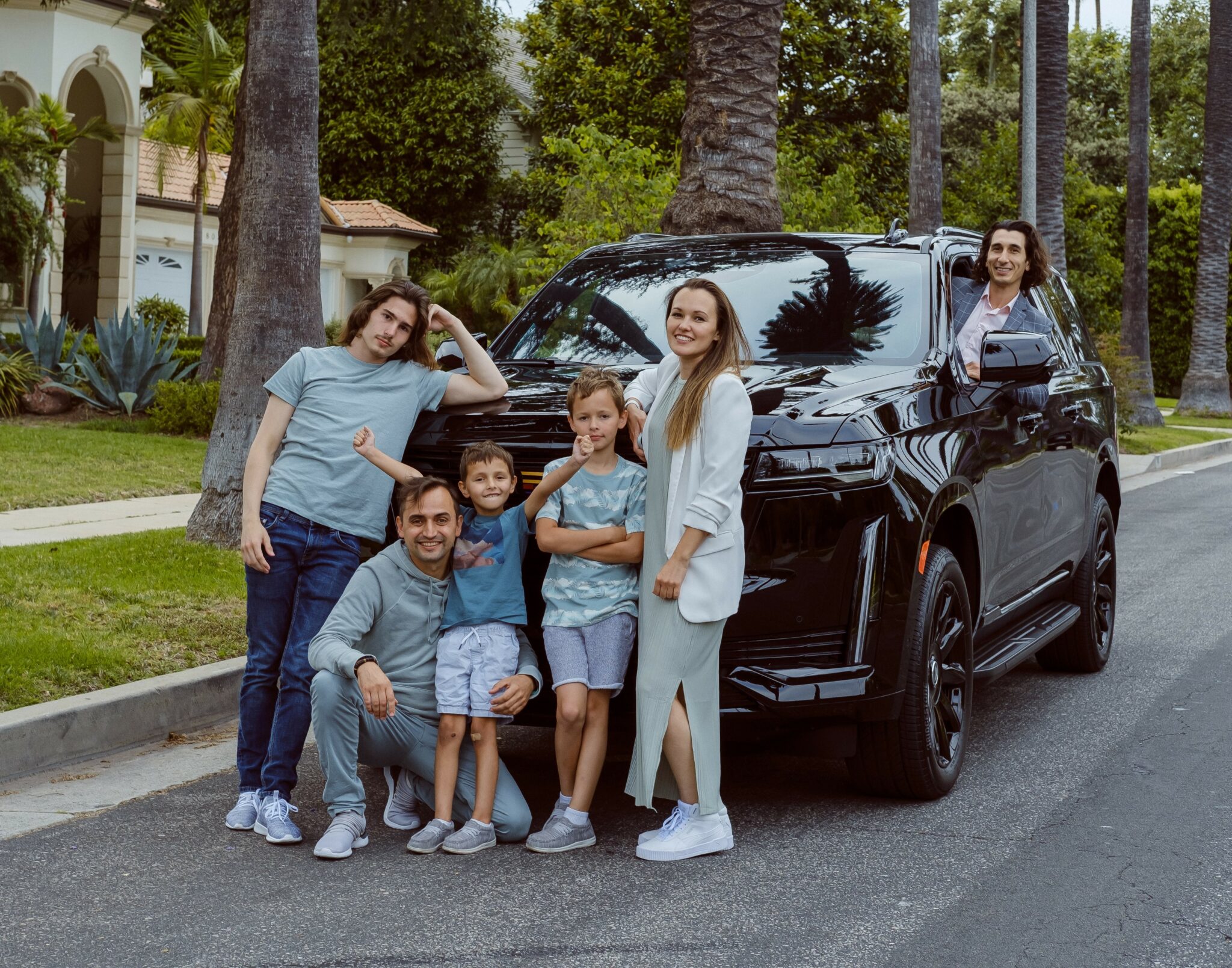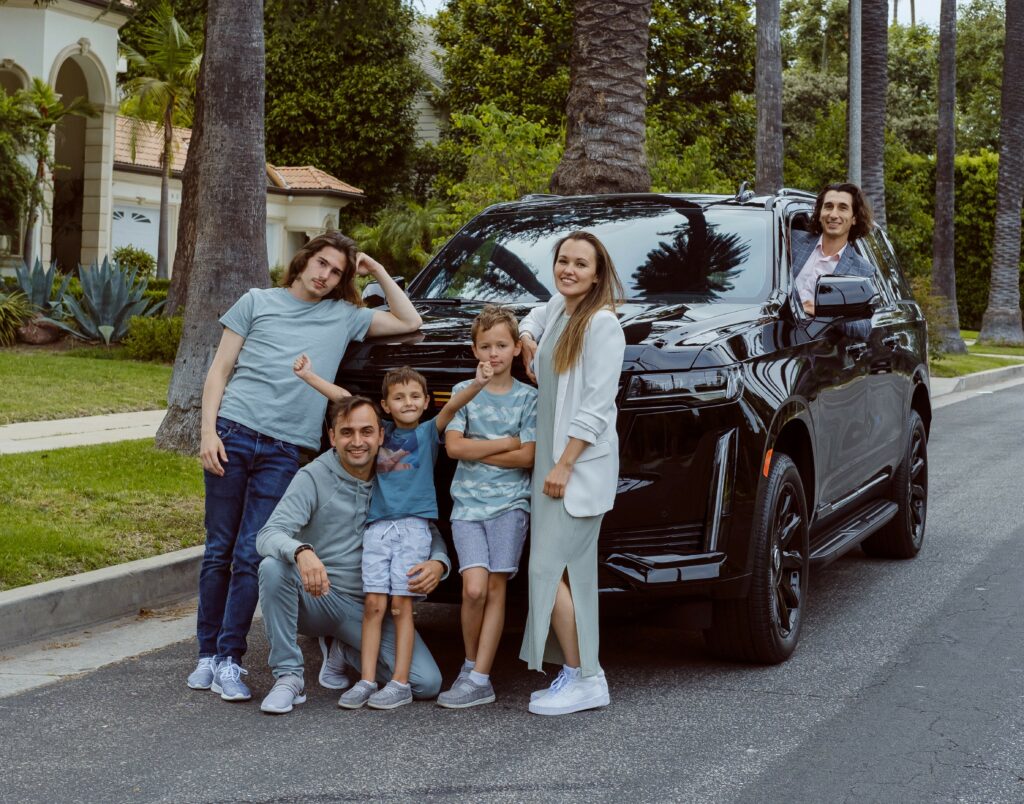 Los Angeles is a diverse and exciting city with endless possibilities for family fun. By choosing the right place to stay, you can ensure that your family's needs and preferences are met. Whether you're seeking beachside relaxation, theme park adventures, luxury, artistic vibes, or iconic entertainment experiences, these family-friendly hotels in LA provide a comfortable and memorable stay. Choosing the right place to stay for you and your family is integral – creating the foundation for your experience. Let us help you continue to build your experience of Los Angeles by taking off one of our private tours in one of our luxury SUV or classic convertibles. Only have one day in LA? Check out this full-day tour to get the most our of your time in sunny California.