Los Angeles, a sparkling city that allures first-time visitors to immerse themselves into its vivid arrange of experiences. Dreaming of walking down the renowned Hollywood Walk of Fame or relaxing on Venice Beach? With our private tours in Los Angeles, your dream can now become a reality.
In this city, you may find a never-ending spectacle of culture, entertainment, and stunning beauty, from the opulent appeal of Beverly Hills to the historic charm of Downtown LA.
But how can one make their way across such a big city while making sure they don't miss any of its hidden gems?
We've got the solution for you: private tours! LA private tours offer personalized and enriched exploration of the city's heartbeat. With a private tour, visitors experience Los Angeles in a more intimate and enriching way that is compatible with their individual interests. They can choose to stay longer at their preferred places or learn more about the history of the famous sites. This customized experience gives a memory of a lifetime.
Our goal is to help first-timers in LA pick the best private tour, making sure their journey is unforgettable!
Unveiling the Appeal of Los Angeles
Plentiful Los Angeles attractions await you! Fame, entertainment, rich history, and stunning nature? This city has it all! The "City of Angels" is a captivating city with not only star-studded avenues but also a rich cultural and historical heritage and incredible natural beauty.
First stop: Hollywood. In 1915 Hollywood became the heart of America's cinematic scene with aspiring actors and actresses coming to fulfill their dreams. Isn't it just wow? Now it is the center of the world's entertainment industry.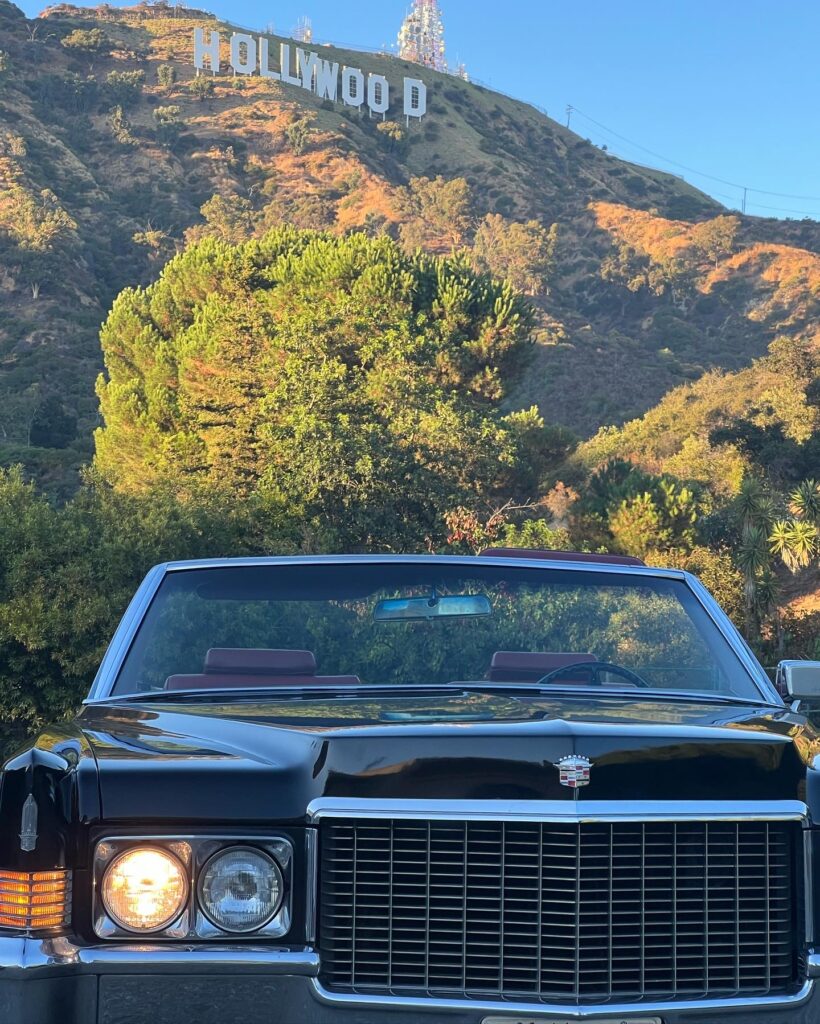 It is more than simply a name, it is the heart of cinematic dreams, the oasis for movie buffs, and the cradle of numerous movie icons. If you're desiring some "famous" moments be sure to put Hollywood on your list of Los Angeles attractions to visit!
The next stop is Beverly Hills, the epitome of opulence and luxury. The city's avenues are lined with expensive shops. Prada, Chanel, Gucci, Cartier, and Louis Vuitton- you name it, all of them are waiting for you! It doesn't just represent a shopping point, but rather Hollywood's glamour.
Venice Beach is another place you must put on your list of Los Angeles attractions! It is a place where you can witness a specific vibe of beach life and bohemian spirit. There are shops, skate parks, food stands, souvenir shops, and street entertainers.
Venice Skate Park on the Venice Beach is a place where you can see a busy scene, often followed by a skate video shoot. When surfers grew weary of the flat waves they thought "Why not ride the sidewalks?", thus developing the skateboarding scene, and among these skaters Venice's Z-Boys are famous.
Still, the Getty Center may bear the crown of Los Angeles' cultural scene. Here you can take in exceptional art pieces and unwind in lovely designed gardens. Visit this magnificent contemporary building which is home to a large museum with works by prominent artists such as Monet, Van Gogh, and Cezanne.
The Merits of Private Tours in Los Angeles
Freedom and flexibility
Personalized tours in Los Angeles? Synonymous to complete freedom and flexibility.  You're the captain, guiding the ship as per your needs and wishes!
Your preferences dictate the places of interest, activities, and even the food! Thus there's no need to follow and adjust to pre-organized itineraries, which is a huge benefit! This is not just a tour, this is YOUR tour!
Exploring in your rhythm
Have you ever been on a group trip and loved a certain location, but then you were compelled to move on to the next one before you wanted to? With a private tour, you explore at your own pace!
You can skip a spot or activity if you're not into it and move on to another one. Plus, you don't have to worry about time limitations and going back to the bus, if you're truly enjoying a certain spot.
Greater exclusivity
Private tours in Los Angeles offer you the freedom to choose your companions, while group ones are packed with other tourists. Whether you're traveling on your own, with friends or family, you can have additional comfort and privacy.
This makes private trips an ideal option for events such as honeymoons, birthdays, wedding anniversaries, etc.
Special care and support
You will be given extra care and support if you choose private tours. This is particularly beneficial if you're taking a trip with young children, older people, persons with disabilities, or some medical problems.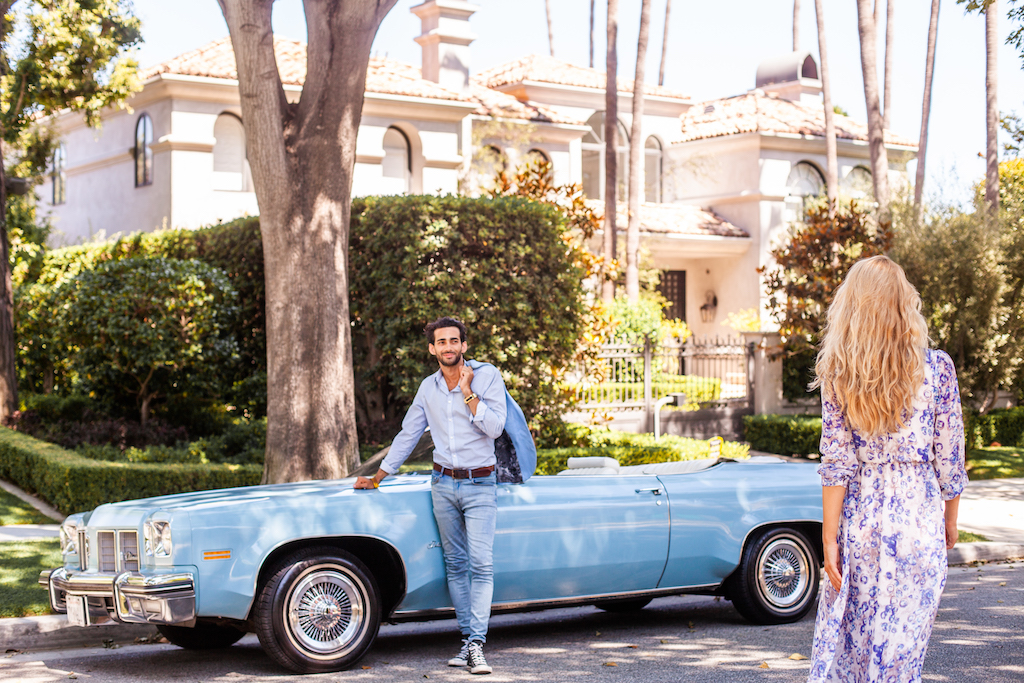 With no other travelers to look after, your guide will be completely focused on you and your traveling companions.
Your direct link to local knowledge
With a private guide, you will not have to compete with other tourists to get answers to your questions. This is a big advantage, as you will have a direct link to knowledge of regional culture.
This is your VIP travel ticket!
Thus, you can discover all you wish to know, get advice on meals and activities to try as well as sights and spots to see!
Determining Your Touring Preferences
Ready to create a SPECTACULAR adventure?
Determining your touring preferences is highly important, as your trip will thus have structure and organization. You should identify your particular interests and preferences. For example, do you wish to learn about the history of the city, or rather its culture, entertainment, nature, or all of the listed?
Are you a history buff craving ancient stories or a culture aficionado wishing to explore regional traditions? Or are you seeking to discover legendary filming destinations or idyllic scenes of nature?
Discover your dream L.A. trip with Classic Experiences and pick the ideal LA adventure tailored just for you.
For instance, if the life of famous persons excites you we recommend "The Marilyn Monroe's Los Angeles Tour", which delves deeply into the the dazzling world of Marylin Monroe. It is an in-depth exploration of L.A.'s greatest star. This tour will reveal the mysteries and complexities of the life of Marylin Monroe and in the end the puzzling death of this iconic actress.
Want to feel like a star while soaking up L.A.'s highlights in one day on a private tour in Los Angeles? Well, the "Classic Convertible Tour of Los Angeles", CA certainly delivers that experience! You can't experience this on foot or by using public transportation. You will be driven by 70's Cadilac while feeling the heartbeat and vibe of L.A.
Further on we also offer a "Private Tour of LA in a Luxury SUV"! On this exclusive tour, not only will you witness the beauty of iconic locations such as the Hollywood Sign, Walk of Fame, Rodeo Drive, Santa Monica Pier, and Venice, but also you will get a sneak-peak into the celebrities' mansions and other secret spots few know about! Join us and experience the real L.A. glamor with us!
The "One Day in Los Angeles" Tour will take you to the most renowned places in LA, in a comfortable minivan. You may see The Hollywood Sign, visit The Hollywood Walk of Fame, The Chinese Theater, The Dolby Theater, Beverly Hills, Santa Monica, Venice Beach, etc.
Grab a pen and paper and put your wishes on it. Make a thorough list of locations and experiences you wish to witness. Make your perfect trip plan and try to find the right tour company to achieve this!
Once you've identified your preferences, we recommend making a list of must-see places as well as experiences to create a tour compatible with your wishes. This will clarify your travel aspirations, but it will also be the key to selecting a tour that is compatible with your desires.
Thus, planning and identifying key elements of your future trip makes it an easier and more enriching journey!
Researching and Comparing Tour Options
Hey there adventurer! It is highly important to do your research on various private tour companies and compare what they offer. Why? Because this brings you closer to your ideal trip.
Private tour companies have unique offers. Some may focus on details of historical sites, others may concentrate on culinary delights or nature.
Customer reviews are a very useful tool. Previous clients' experiences can give you trustworthy information about what you can anticipate. Was the tour great? Was the guide adequately informed and interesting? Is the company responsive to inquiries? These are first-person experiences that can give you a better insight into the quality of service.
Researching available tour itineraries is highly important. Does it have locations you wish to visit? Is the tempo of exploration suitable for you?
Another thing to watch out for is whether the tour guide speaks the language(s) you speak. You don't want to be using Duolingo each time your tour guide speaks, right?
In a nutshell, act like a detective. With diligent research, reading reviews, checking out ratings, and comparing itineraries you can choose a tour that is completely compatible with your needs and demands.
Inquiring About Customization
With custom itineraries, travelers can create a distinctive tour that perfectly fits their interests, needs, and pace. You're the Picasso of your travel canvas! The entire trip can be tailored, from picking specific locations to activities and sightseeing.
Imagine having the opportunity to stay longer in a specific place that is interesting for you, or skipping a place that doesn't interest you.
Now picture this: Hidden gems waiting for you to discover them. Unlike typical group tours, off-the-beaten-path places are ready for you with private tours!
Before booking, call those tour operators! Tell them about your interests, wildest wishes, and dreams. Tour operators must make sure your trip is not just pleasurable, but also personalized, where every aspect matches your aspirations. If you choose the right tour operators, you will get the experience you've dreamed of! Magic isn't it?
In conclusion, to gain the full experience that you're seeking, it is necessary to ask questions on customization options.
Budgeting for Your Private Tour in Los Angeles
Hey, LA dreamer! We will guide you through budgeting for your private tour in Los Angeles, no worries! 
Whereas Hollywood Bus Tours offers a half-day tour of L.A. with the following prices: adults- $84, children $70, and infants $5. Big Bus Tours with their 2-day tour of LA offers ticket prices for adults $ 57.60 and for children $ 48.60.
This is a 2-day hop-on, hop-off ticket including a bike rental offer and it is a fully flexible bus ticket. Big Bus Tours has another offer as well: a 2-day hop-on hop-off ticket which includes a Celebrity Homes Tour, TCL Chinese Theatre Walking Tour, bike rental offer, and fully flexible us ticket.
While private tours are pricier, they give you lots of advantages. There are additional benefits such as access to behind-the-scene experiences, eating at upscale restaurants, fast-track entry to sites, and transport by luxury vehicles.
Further on you get a personalized experience, flexibility (staying longer at places or skipping them), knowledgable guides, efficiency-saving time as there are no large groups for many pickups and drop-offs, and the comfort of driving in luxurious vehicles.
Thus, although private tours may at first glance look more costly, you will frequently get greater overall value for your money, due to customized service, convenience, and enhanced experience.
When budgeting for your private tour you should place value over the financial concerns. Here are our tips on this topic:
Quality over Quantity
Instead of trying to pack in too many places or things to do, select a few high-end experiences. Thoroughly exploring a few locations is more beneficial compared to quickly checking numerous.
Think About the Extras
Lots of private tours in Los Angeles provide additional benefits such as unique behind-the-scenes experiences, skip-the-line admission to sites, dinners at luxurious restaurants, and pick-ups and drop-offs by opulent vehicles.
For example, you get to experience a panoramic view of the famed streets as you cruise on our Classic Convertible Tour of Los Angeles, CA. You won't miss a thing! Or you can see the Hollywood Sign closely from the peak of the Hollywood Hills, by a trail known by only a few people, on our Private Tour of LA in a Luxury SUV.
Our "Classic Convertible Tour of Los Angeles, CA" offers pick-up service in Beverly Hills, Hollywood, and Downtown Los Angeles. Also, our "One Day in LA private tour" and "Private Tour of LA in Luxury SUV" provide pick-up service by comfy and luxurious vehicles!
Our company also works with luxurious hotels such as Four Seasons Hotel & Resorts, Fairmont Hotel & Resorts, The Pendry Hotels, Viceroy Hotels, etc
Tour Guide
A reputable tour guide can make your tour from poor to WOW! Some extra money for an awesome tour guide? It is worth it, as they can deliver priceless viewpoints and insights.
Plan in advance
Booking ahead frequently ends in better offers or savings. Plus you have time to accustom your budget for further LA experiences.
Safety
Private tours frequently offer a safe and more secure experience, especially in new places. The higher expense is justified by your sense of serenity.
Seek recommendations and check clients' testimonials
Speak with others who have participated in tours like one you want to take, before finalizing your budget. They can share their views on the quality they got for the money they gave. On our website client testimonials are available for you at any time, check them out!
Booking Your Tour and Pre-Tour Preparation
Deciding on your travel objectives is the most important step in organizing a private tour. Are you wishing to find out more about history, and culture, or would you rather explore nature and adventure, or try regional cuisine? This will help you in deciding on the perfect location, time of the year to visit, and tour type.
The quality of your private tour depends on the tour company you choose. Do your research on tour companies thoroughly, as soon as you know what you're looking for. To realize the quality of their service, check reviews and client testimonials.
Especially look out for the company's standing, the guide's expertise, and cost-effectiveness. Also, check the insurance and licensing of the company. A trustworthy tour company is attentive and helpful in their customer service.
It is also crucial to set some money aside for unanticipated costs.
Conclusion
Dear reader, we've come to the end of this article, so let's wrap it up. The wide world of LA tours can be challenging to navigate, but keep these tips in mind.
In conclusion, when booking a private tour in LA you should determine your touring preferences, do the deep research of touring companies, and compare them, inquire, inquire, inquire about customization! Remember to choose quality over quantity. Private tours offer something group tours can't such as:
Experience tailored to your wishes,
Flexibility-you can set your own pace (stay longer or skip on certain sites),
The comfort of traveling in luxurious vehicles rather than bus
unique experiences- such as certain cuisines, art forms, or historical eras that may not be of interest to a larger group.
Don't settle for anything less than spectacular.
Check out our exclusive tour offers here:
So, are you ready for an adventure of a lifetime?