Introduction
Los Angeles, with its iconic Hollywood Sign, Walk of Fame, and Universal Studios has ever since been a synonym for luxury, fame, and glamor. L.A.'s appeal is as endless as the Pacific horizon it embraces.
These tours invite travelers to immerse themselves in luxury and explore the city's premier attractions. They provide more than just sightseeing; they are a doorway into an elite glamorous lifestyle.
Picture driving down Sunset Boulevard in a luxury limousine while drinking champagne and heading toward a famous artist's studio. These tours are the heart of L.A.'s elite experience.
This article will be your compass to the VIP creme de la creme tours in L.A. We will take you on a journey through the creme de la creme of VIP tours in L.A., focusing on tours that go past the velvet rope and give entry to most hidden gems that are frequently off-limits to the general public. You should not only observe this luxury but also experience it.
Embracing the VIP Lifestyle
The essence of L.A.'s luxury
City of Angels with its glitz of Hollywood, the elegance of Beverly Hills, and the avant-garde culture of the arts districts come together, making it the epitome of luxury. The VIP lifestyle is a default rather than an option. Luxury in L.A. isn't only about having money, but rather living life at the highest, where comfort and pleasure are at your fingertips. 
Personalized journeys
VIP tours are an embodiment of this luxury. They offer personalized trips tailored to your preferences and interests, making sure you feel like the star of your trip! A VIP tour's differentiating feature is the extraordinary care you shall receive the entire time.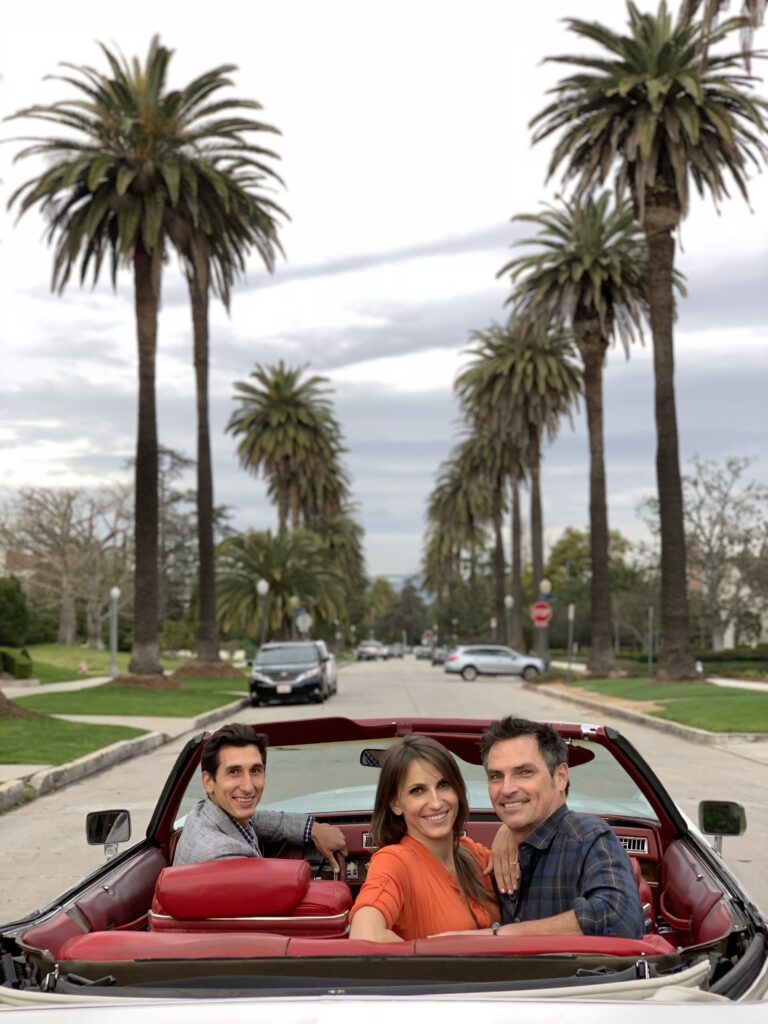 Stress-free and tailored travel
This smooth and stress-free trip handles everything for you, from restaurant reservations to acquiring the most desired tickets and attending to your preferences throughout the journey.
Exclusive access with VIP tours
Further on, VIP tours give access to spots that are off-limits to the general public, such as private exploration of artistic treasures, behind-the-scenes entry to famous cultural institutions, or invitation to a remarkable gala night. 
Luxurious accommodation
Now this luxury is also part of your selection of accommodation. Despite what your preference is, such as luxurious villas, opulent resorts or boutique hotels VIP tours can provide you with this. Enjoy high-end facilities, breathtaking vistas, and outstanding service as you relax and recharge in this luxurious settings.
Premium transportation
High-end transportation is another differentiating factor of VIP tours. Now you can forget about the restrictions of tour buses and the uncertainty of public transportation.
Stretch limousines, private yachts, and helicopters are vehicles commonly used for VIP tours in L.A. This doesn't just present comfort, but rather prominence and status as well.
Ultimate care and attention
The VIP tour spoils and takes care of you, paying meticulous attention to detail to meet your every wish. It is a promising experience of a luxurious lifestyle, even if only for the length of the tour. 
Spectrum of Luxury VIP Tours
Tour 1
Take a tour in L.A. in our vintage 70's Cadillac, a symbol of refined American style that gives an unmatched sense of exclusiveness. This tour sets itself apart with its fusion of classic elegance and personalized service, immersing you in L.A.'s distinct glitz and making sure you shine like the stars that call the City of Angels home.
Tour 2
With our "Private Tour of LA in Luxury SUV" experience ultimate refinement, as it is a tour that combines comfort with exclusivity. Explore the famous Walk of Fame, see the iconic Hollywood Sign, and explore upscale boutiques on Rodeo Drive, all with the coziness of luxury SUV. You will also get an insider look into celebrities' opulent residences and secret spots not known to many. The experience is unique due to the seamless blending of opulence and private exclusivity.
Tour 3
This tour provides an intimate glimpse into the intricacies and glamor surrounding Hollywood's legend-Marilyn Monroe. Delve into the lavish lifestyle she had as you get to see the mansions in which she lived, concluding with an examination of her mysterious death. This tour is created for people attracted to a celebrity's life and the opulence that follows it.
Tour 4
"One Day in Los Angeles Tour" is your gateway to Los Angeles' most famous landmarks, provided with the exclusive comfort of a private minivan. This one-day exploration takes you from the shimmering Hollywood Walk of Fame to the luxurious avenues of Beverly Hills.
On this tour, you will as well witness the historic grandeur of Chinese and Dolby Theatres. Then you can unwind as you enjoy stunning views of Santa Monica and Venice Beach, escaping the town rush. This journey offers a blend of luxury with tranquility, promising a thorough immersion in the core of L.A.
Tour 5
Explore the opulence of Los Angeles through the lens of GTA V's Los Santos. See Downtown's resemblance to its game version, marvel at Vinewood's Hollywood Sign mirroring the real one, and stroll the exclusive Walk of Fame, echoing Los Santos boulevards.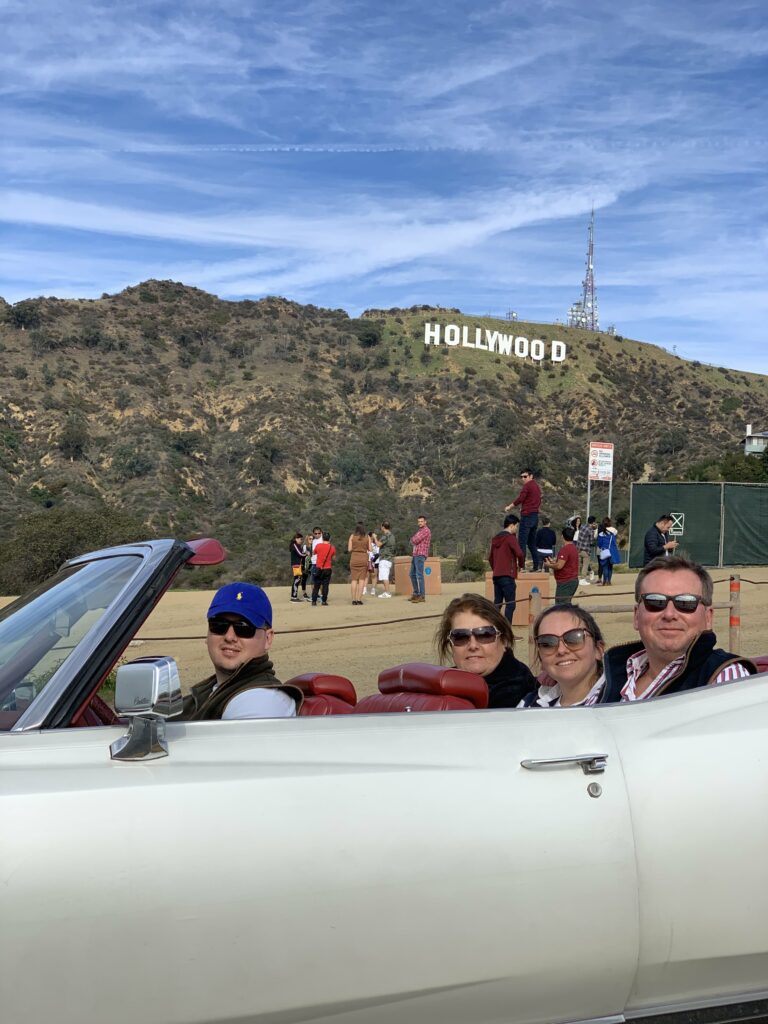 Experience the luxury of Rodeo Drive, the vibrant Sunset Strip, and the historic Greystone Mansion, culminating in a visit to the iconic Beverly Hills Hotel, a symbol of Hollywood's opulent past.
Top 5 Luxury VIP Tours in LA
With classicexperiences.com explore the star-studded L.A. streets. Make a reservation with our company to experience the extravagance of VIP service, where each stop in this magical city is a memorable journey and a tale to be recounted.
Tour 1
In our 70's Cadillac, you will be on an opulent journey through Los Angeles. This tour stands out with its blend of sophistication and personalized experience, featuring a Cadillac ride that embodies upscale Americana and LA glamour, making you feel like a star.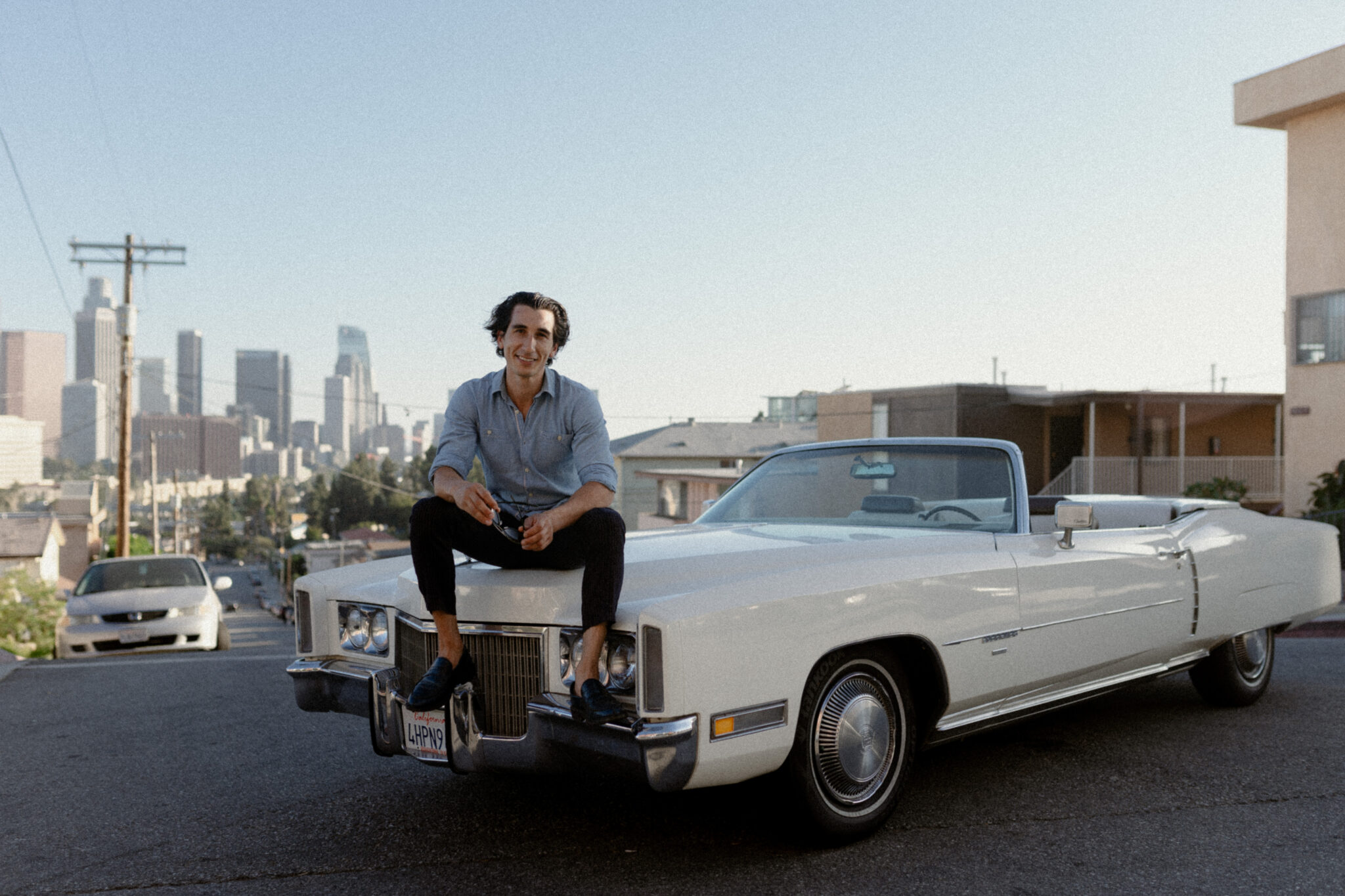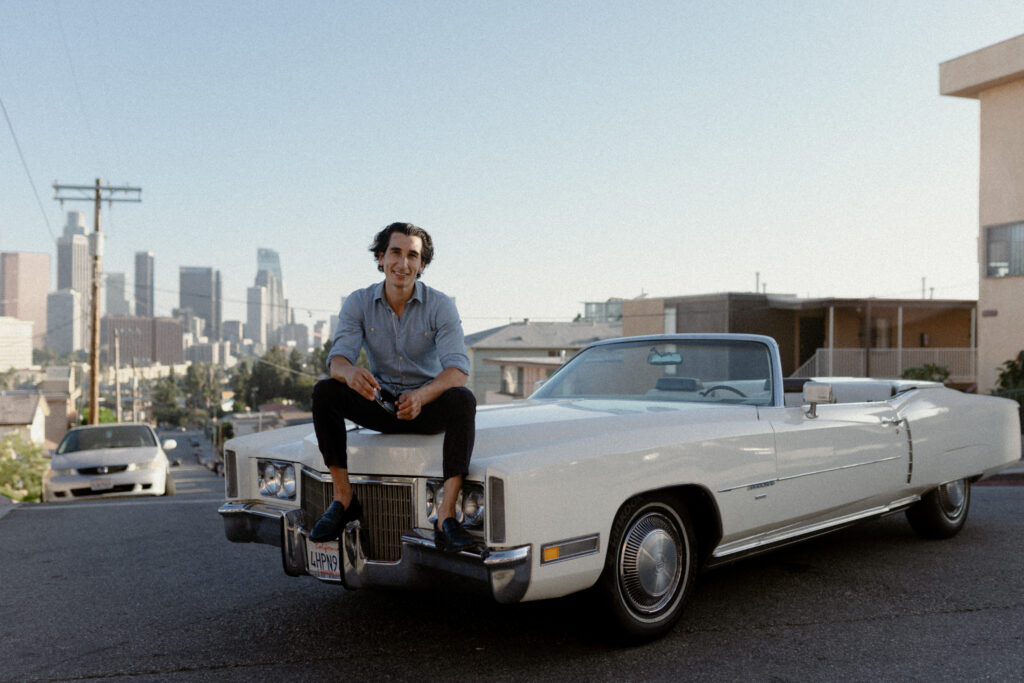 Tour 2
Experience L.A.'s elegance on our "Private Tour in a Luxury SUV," combining comfort in a high-end vehicle with the city's beauty.
This unique tour goes beyond the usual. It offers visits to iconic spots like the Hollywood Sign and Rodeo Drive, plus exclusive glimpses into celebrity mansions and hidden gems known to few.
This tour is extraordinary as it is a fusion of grandeur and intimacy, thereby providing insights into the private lifestyles of the famous and rich as well as hidden gems. Embark on this journey with the eyes of an insider and experience L.A.'s opulence and luxury. 
Tour 3
This tour gives an exclusive look into the glamor and mystery of Hollywood's iconic star. Explore Marilyn Monroe's lavish lifestyle and mysterious demise in L.A.'s most luxurious locales.
So, this tour is for those who are fascinated by celebrity life as well as elegance and lavishness. 
Tour 4
The "One Day in Los Angeles Tour" is the luxury ticket to the most famous places in L.A., all with the plush comfort of a private minivan.
It is a one-day adventure through the vast cityscape from the star-studded Hollywood Walk of Fame to the luxurious streets of Beverly Hills. And in between you will witness historic Chinese Theater and the lavish Dolby Theater.
Relax and enjoy Santa Monica's stunning coastline and Venice Beach's unique vibe, away from the hustle and bustle. This journey with a taste of luxury and smothness, guarantees an in-depth exploration of L.A. Visit classicexperiences.com and book your trip right now!
Tour 5
Set out on a Los Angeles tour with a GTA V twist, where the luxury of Los Santos is brought to life. From the renowned Hollywood Sign to the Downtown's iconic cityscape every place is just like in the game! Walk the Walk of Fame and see stars like on Vinewood Boulevard in the game.
Discover Rodeo Drive's luxury shops, Sunset Strip's allure, Greystone Mansion's history, and the iconic Beverly Hills Hotel, mirroring its grandeur in the game.
Tailoring Your Luxury VIP Tours Experience
Luxurious VIP tours offer personalized travel, tailoring the trip to your preferences and interests. So, think about the following customization options:
Private access
VIP tours offer exclusive access to the most desired places, attractions, and experiences. In this way, you will avoid long queues and enjoy private access to iconic sites, museums, and attractions. We recommend you request for exclusive access to areas typically off-limits to the public.
Transportation
Pick your preferred type of transportation, such as a luxury SUV, private yacht, limo, or helicopter. Subsequently, it is essential to travel with comfort so that you can move from one breathtaking spot to the next smoothly. 
Luxurious accommodation
Choose what you like, whether it is boutique hotels, luxurious villas, or opulent resorts. VIP tours can provide this to their clients. Look for outstanding service thereby ensuring you can relax in these surroundings, experiencing true satisfaction. 
Expert Guides
Find expert guides tailored to your interests, be it history, art, architecture, cuisine, or more.
Dining
Incorporate fine dining experiences, like private tastings with famous chefs or dining at restaurants that have Michelin stars. Make menus that match your dietary demands and preferences.
Preparing for Your Luxury VIP Tours
To truly enjoy the glamour of a Luxury VIP Tour in Los Angeles, planning can make the difference.
Dress Code: Loo classy by embracing the refined vibe. Pick stylish clothing that can work both for a Hollywood premiere and a bright afternoon on Rodeo Drive. 
Expectations: Expect personalized care and special access to sites, attractions, and experiences. Be adaptable as unanticipated events could happen. However, part of luxury is the flexibility of customization to provide guests with the most enjoyable experience.
Checklist to consider before the tour:
Confirmation of bookings: Ensure all reservations are confirmed, including any special requirements (such as dietary demands or accessibility). 
Documents and money
Ensure your passport is current, obtain necessary visas, and carry travel insurance documentation.
Make sure you have an adequate amount of cash, your credit cards, and other means of payment for the journey. To avoid any problems with cards overseas, it is recommended to let your bank know about your vacation intentions.
Packing
Since you'll be residing in opulent accommodations and most likely dining in high-end restaurants you should bring clothes that suit the atmosphere. Still, bring a variety of clothes that can be used for both formal and casual settings. 
Keep in mind your electronics, toiletries, and other basics.
Think about packing other items that can improve your trip, like a nice book, headphones that block noise, and a cozy pillow for the plane.
Camera and batteries
Furtherly, charge your gadgets, because you'll want to have tangible memories.
Safety and health
For luxury trips, safety and health are the most crucial factors. It is vital to take required health precautions including vaccinations, treatment for travel-associated illnesses, and practice proper hygiene.
Buying comprehensive travel insurance that covers medical costs, trip cancellations, and other situations is strongly suggested. Learn the safety precautions of your destination and follow local advice.
Conclusion
Los Angeles allures visitors with its extravagant adventures and plenty of experiences provided by Luxury VIP Tours. These trips uncover the splendor of the city, from the timeless appeal of a 70's Cadillac ride to the customized adventures in a luxury SUV.
Discover the secrets of Hollywood, glide down Sunset Boulevard, or embrace the luxurious lifestyle of Beverly Hills, it's up to you! Undoutebly, special services that VIP tours offer promise memories that will last for your entire life.