What to Know About Los Angeles
Los Angeles, with its gorgeous beaches, iconic landmarks, and vibrant culture, is one of the most exciting and popular cities in the world. From cheap live performances to exclusive private tours, this city has something for everyone and understanding what to expect when you visit is essential for making the most out of your LA experience.
An Introduction to Glorious Los Angeles
Los Angeles is the perfect getaway for those who appreciate a bit of sunshine and fun. The city is also very diverse and multicultural, offering up a variety of experiences for food, culture, and entertainment. It is home to many renowned attractions including Hollywood Boulevard, the Hollywood Sign, and the iconic Santa Monica Pier. Currently, Los Angeles is the second most populous city in the US, and its very much living up to its nickname, "The City of Angels".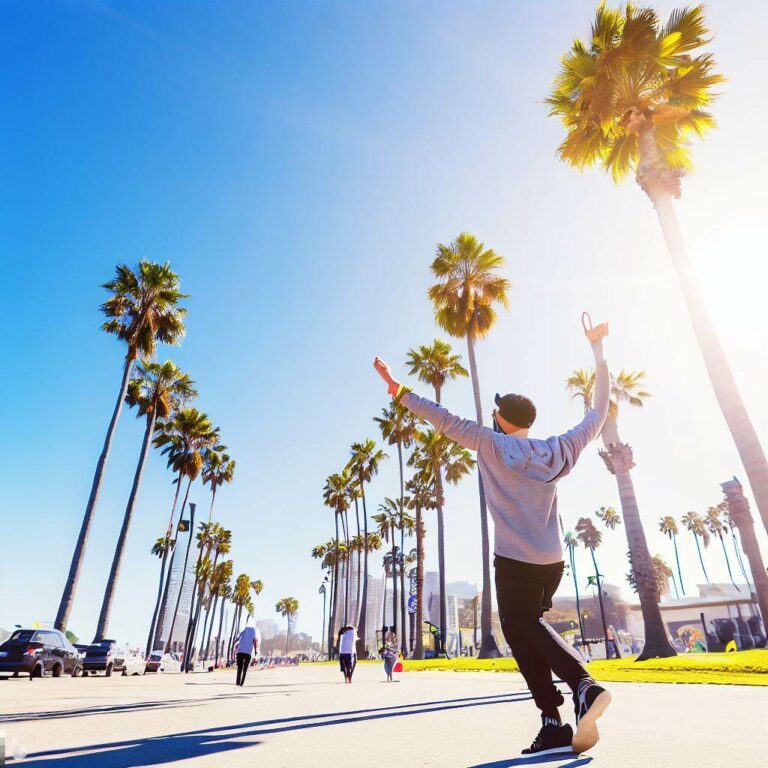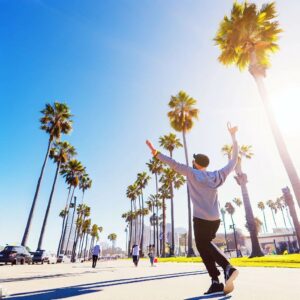 An Overview of Los Angeles' Unique Culture
Los Angeles is known for its melting pot culture. You'll discover people from all over the world, speaking many different languages, sharing stories, experiences, and even tastes. From delicious Mexican street tacos to Filipino lechon, the city truly has something for everyone! Art is another great passion of the locals of Los Angeles, from historic museums to galleries, there are endless opportunities to explore the city's unique culture.
Live Performances
As the entertainment capital of the world, Los Angeles is the perfect place to enjoy a live show. There are plenty of options, ranging from smaller, more intimate concerts at smaller restaurants, to large-scale events at the Hollywood Bowl. All of these venues have something special to offer, and offer an amazing experience for the budget conscious traveler.
Film and TV
Film and TV enthusiasts can find plenty of opportunities to explore and enjoy Los Angeles' film and television industry. From taking tour of the sets of some of the world's most famous productions, to going on location to witness a real live shoot, Los Angeles definitely has something to offer for fans of the entertainment industry.
Exploring the City's Delicious Culinary Scene
Los Angeles is home to a variety of globally-inspired culinary experiences. The city also lays claim to some of the world's top restaurants, ranging from trendy eateries to classic establishments. From fresh seafood at the world-famous Santa Monica Pier to popular Japanese dishes, the city has something for everyone when it comes to its culinary culture.
Foodie Finds
Los Angeles is a great place for foodies to explore. From farmers markets to specialty shops, the city is jam-packed with delicious finds. You'll find everything from high-end steak restaurants to vegan eateries to traditional Mexican taquerias. Don't forget to take advantage of the city's ample outdoor seating areas for a unique experience!
Wine and Dine
Los Angeles is a great place to enjoy some fine wine and dine. There are countless locations for you to indulge in, ranging from upscale dinners to cozy cafés. Plus the city is home to numerous world-class wineries, perfect for a romantic outing. With its perfect year-round climate, Los Angeles is an ideal place to enjoy a meal with friends and family.

Getting to Know Los Angeles' Private Tours
Private tours are a great way to experience Los Angeles and get to know the city in all its glory. Whether it's a behind-the-scenes movie experience or a celebrity home tour, private tours in Los Angeles offer unique experiences that you won't find elsewhere.
Private Tour of LA in a Luxury SUV
If you're looking for a luxurious and unique way to see LA, then check out a Private Tour of LA in a Luxury SUV. With these private tours, you'll get exclusive access to some of the city's most iconic sites, as well as private chauffeurs and luxury vehicles. On top of that, they'll customize your tour to suit your budget and schedule.
Family-Friendly Tours
If you're traveling with kids, take advantage of Los Angeles family friendly tours. These customized tours will not only be tailored to your budget, but they will also feature kid-friendly sites and experiences, such as:
Days at theme parks
Behind-the-scenes tours of the film industry
Hollywood celebrity home tours
Exploration of local museums and landmarks
Finding Fun in Los Angeles' Outdoors Adventures
Los Angeles is the perfect place for outdoor adventures. From exploring the state parks to soaking up some sun at the beach, there is so much to do for nature-lovers. Plus, there are plenty of activities for adults and children alike.
Hiking
If you're an active traveler, then heading to Los Angeles' vast number of trails is a must. There are more than 1,500 trails in the area, ranging from beginner-friendly to more advance trails. Pack your bags and hit the trails for a unique adventure in the wilds of LA!
Beaches
Speaking of outdoors, you must check out the beaches of Los Angeles. The most popular beach towns in the area include Santa Monica, Venice, and Malibu, but there are plenty more options. With year-round sunny weather, the beach is the perfect place to relax and have some fun!
Discovering the Magical Music Scene of Los Angeles
Los Angeles is home to some of the most renowned music venues in the world. From concerts and festivals to live music and open mic nights, there is a never-ending supply of fun for music-lovers in the city. Plus, you'll find a variety of live music venues, from mod-rock bars to beach parties.
Live Music Venues
The Live Music Venues in Los Angeles are some of the most incredible in the world. From the historic Troubadour in West Hollywood to the cozy confines of the Satellite in Silverlake, you'll find plenty of great music for all. Plus, Los Angeles offers an amazing array of music festivals throughout the year.
Music Events
Los Angeles loves a good music event. Visit any of the city's many vibrant festivals and you'll find an unbeatable lineup of local and global talent. In addition, the city's iconic venues, such as The Hollywood Bowl and The Greek Theatre, host exclusive, once-in-a-lifetime shows year-round.
Los Angeles is an incredible city, with an amazing array of unique experiences. From exploring the city's culture and cuisine, to taking part in its thriving music scene or enjoying an outdoors adventure, this city offers something for everyone. Whether you're looking for a romantic getaway or a fun family vacation, take the time to learn about Los Angeles to plan the perfect trip.