Los Angeles, often dubbed the "City of Angels," is a sprawling metropolis known for its glamorous entertainment industry, diverse areas, and beautiful beaches. If you're planning your first trip to this vibrant city, choosing the right place to stay is crucial to ensure an unforgettable experience. From the glitz of Hollywood to the laid-back vibes of Santa Monica, LA offers a range of neighborhoods that cater to different preferences and interests. You've probably searched "where to stay in Los Angeles" multiple times and found a plethora of information. Well, look no further as in this guide, we'll explore the best places to stay in Los Angeles for first-timers, including recommendations for those who prefer to navigate the city without a car.
Hollywood: Where Glamour Meets Entertainment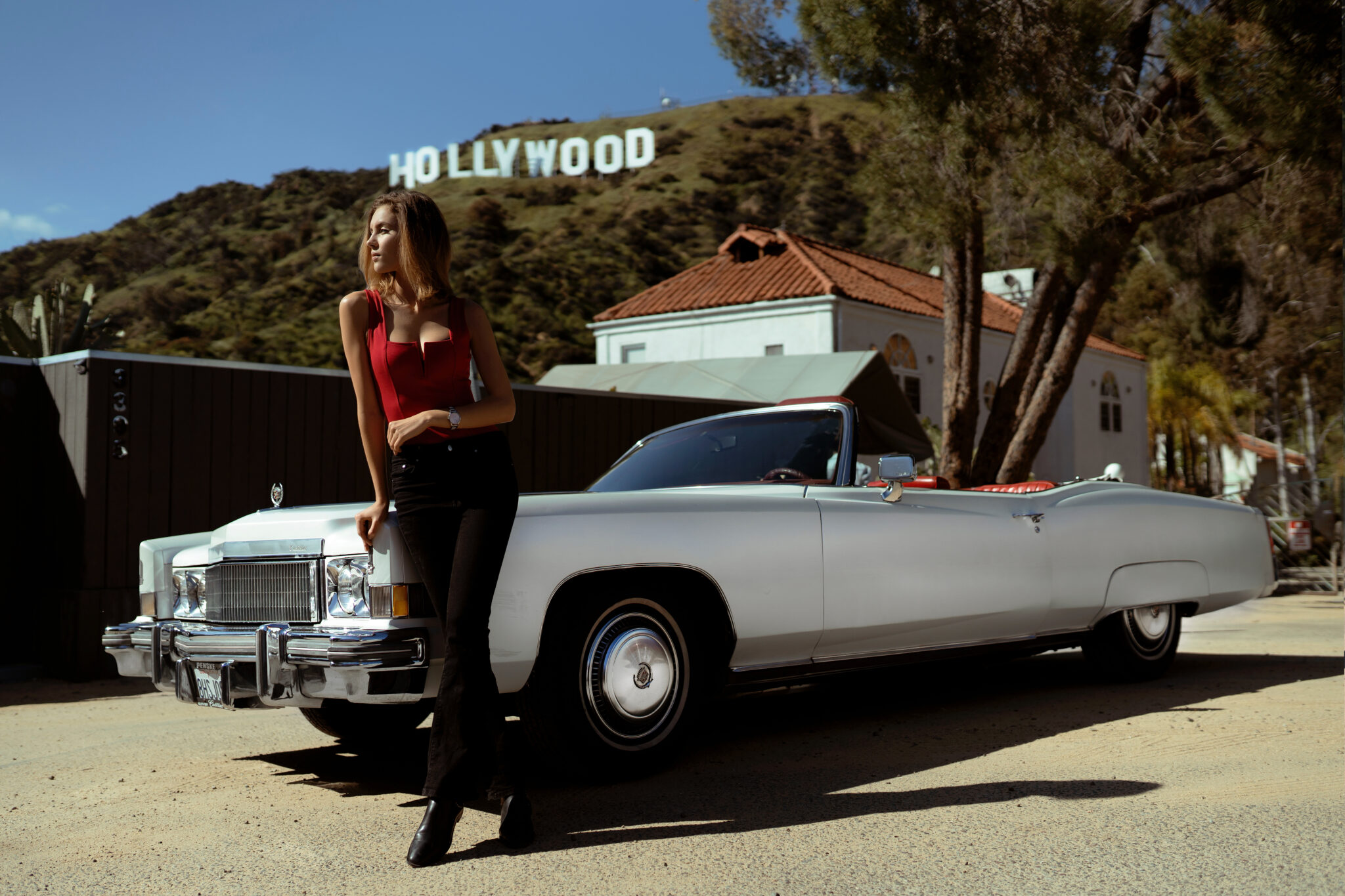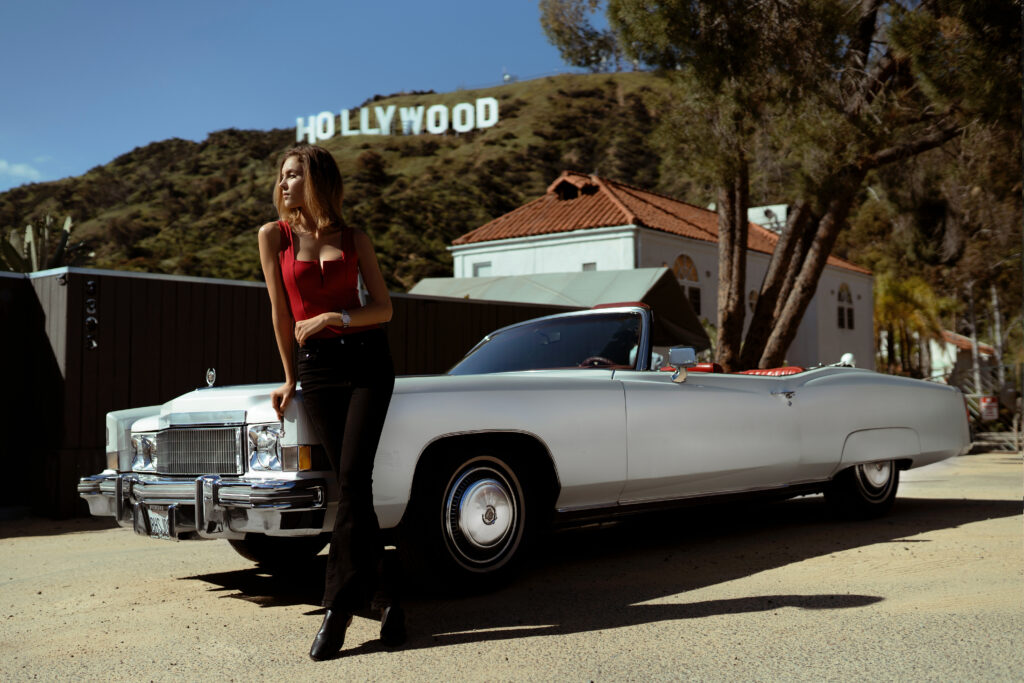 Pros: 
Close to the main attractions such as the Hollywood Walk of Fame, The Dolby Theater, and the Chinese Theater.
If you like nightlife, this is a great spot to go bar-hopping.
Highly walkable area within Hollywood.
You can take a train to Downtown and Santa Monica. 
Cons:
Noisy area during the day and at night.
May see more homelessness in this area.
Hollywood is undoubtedly one of the most iconic neighborhoods in Los Angeles. If you're eager to experience the heart of the entertainment industry while immersing yourself in the glamour that LA is known for, Hollywood is the place to be. The Hollywood Walk of Fame, TCL Chinese Theatre, and the Dolby Theatre (home of the Academy Awards) are just a few of the attractions that draw visitors from around the world. Staying in Hollywood puts you in close proximity to these famous landmarks, making it a convenient choice for first-time visitors.
For accommodations, you'll find a wide range of options, from luxury hotels to budget-friendly motels. If you're seeking a touch of old Hollywood charm, consider staying at the historic Roosevelt Hotel. Alternatively, the Dream Hollywood offers modern elegance and rooftop views of the city.
Santa Monica: Beach Vibes and Urban Sophistication.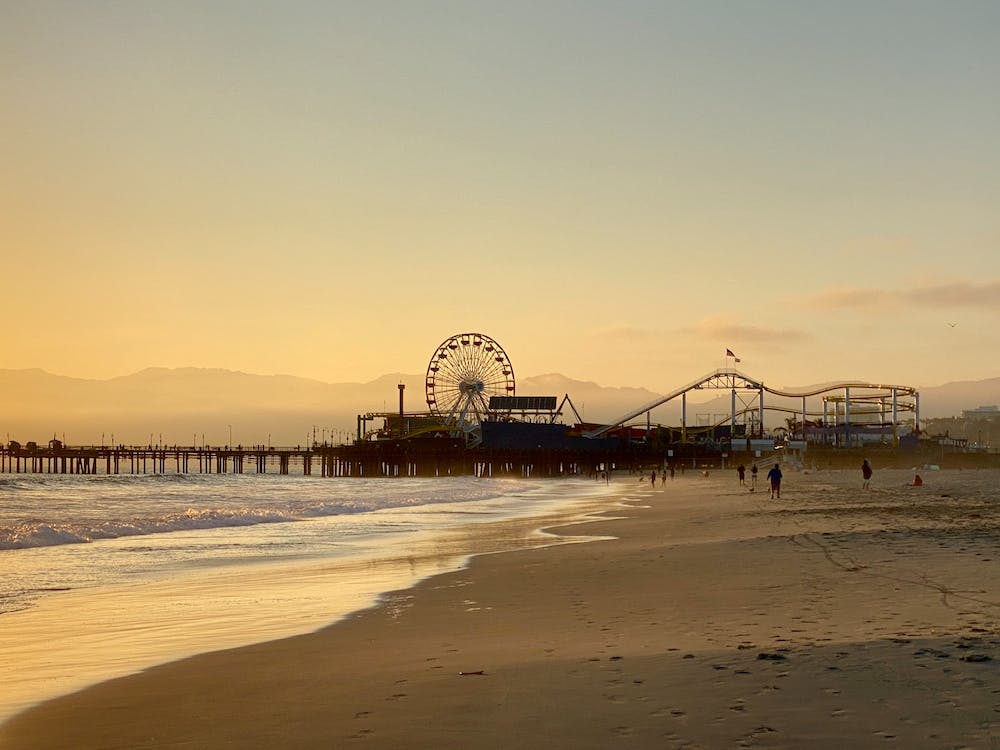 Pros: 
The best option if you want to spend your time at the beach.
Family-friendly area.

Walkable shopping district with many food options.
Cons:
Less bars in this area – more restaurants and lounges.
Temperature is generally cooler on the coast – especially during the winter months.
If the idea of waking up to the sound of ocean waves and enjoying picturesque sunsets appeals to you, Santa Monica might be the perfect destination. This beachfront city seamlessly blends urban sophistication with a relaxed coastal atmosphere. The iconic Santa Monica Pier, with its Ferris wheel and amusement park, is a must-visit attraction. Additionally, the Third Street Promenade offers shopping, dining, and street performances.
Opting to stay in Santa Monica provides easy access to the beach, as well as the opportunity to explore nearby attractions like Venice Beach and the Getty Villa. Travelers who prioritize walkability will appreciate the compact layout of Santa Monica, which allows for exploring on foot or renting a bicycle.
When it comes to accommodations, the options are diverse. The Shore Hotel offers sustainable luxury with ocean views, while the Georgian Hotel boasts Art Deco architecture along Ocean Avenue. Our personal favorite? Blending modern comfort with a distinct New England style decor, nothing says understated luxury like Shutters on the Beach. Providing exquisite service since 1993, this hotel is steps away from the beach with a cafe right on the main boardwalk.
Downtown LA: A Hub of Culture and Cuisine.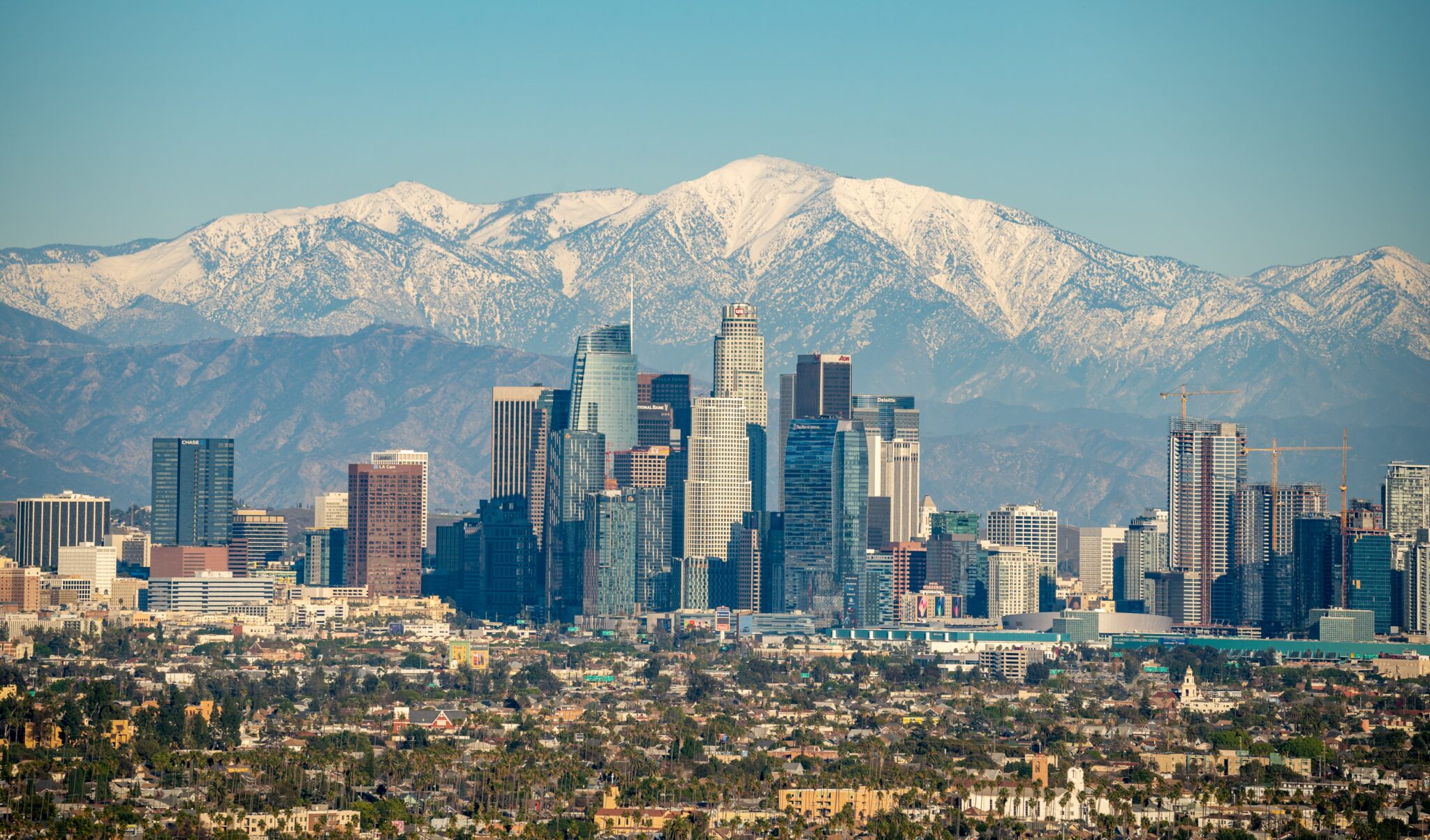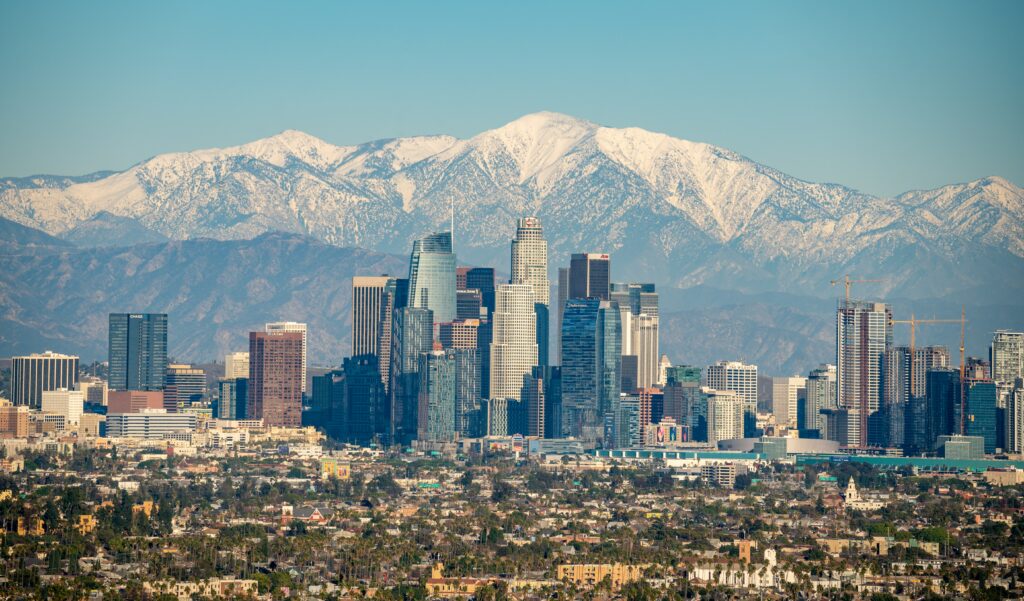 Pros: 
Beautiful buildings both historical and recent architectural gems.
Highly walkable area.
Great dining options.
Lots of lounges, bars, and after-parties in the industrial district.
Cons:
Some areas of downtown are noisy.
May see more homelessness.
Does not give a full representation of LA, many concrete buildings and minimum green space.
For those who want to be at the center of it all, Downtown LA (DTLA) is a dynamic choice. This rapidly evolving district is a hub of culture, art, and culinary delights. The historic Olvera Street, the contemporary Broad Museum, and the bustling Grand Central Market are just a few highlights in the area. DTLA also offers easy access to public transportation, making it an excellent base for exploring other parts of the city.
Accommodation options range from boutique hotels to trendy loft-style apartments. The Ace Hotel, located in the historic United Artists building, exudes a trendy, artistic vibe. Whereas, the InterContinental Los Angeles Downtown boasts a sky lobby with panoramic vistas if you're a fan of rooftop views.
West Hollywood: Chic and LGBTQ+ Friendly.
Pros: 
Highly walkable areaExcellent restaurant & rooftop bar options.
LGBTQIA+ Friendly!
Perfect area for shopping from luxury brands to vintage options.
Cons:
Prices tend to be higher in this area.
West Hollywood, often referred to as WeHo, is synonymous with chic sophistication and a vibrant LGBTQ+ scene. The Sunset Strip is a central attraction, lined with iconic music venues, restaurants, and boutiques. The Design District offers high-end shopping and galleries for art enthusiasts. As a pedestrian-friendly area, West Hollywood is ideal for those who prefer to explore on foot.
This neighborhood offers a wide array of accommodation options, ranging from the stylish and luxurious Sunset Tower Hotel and Chateau Marmont. For a blend of upscale amenities and a touch of whimsy, The Pendry WeHo is an excellent choice. This area is known for a high concentration of upscale four and five star hotels with rooftop bars, restaurants and bars.
Koreatown: Urban Diversity and Culinary DelightsPros: 
Best spot for Korean food in Los AngelesLate-night Kareoke bar optionsClose to Beverly Hills, Hollywood, Weho, and downtown Los Angeles
Cons:
Limited hotel options in this area
For a truly unique Los Angeles experience, consider staying in Koreatown (K-Town). Known for its diverse community, K-Town offers an array of Korean BBQ restaurants, karaoke bars, and nightlife options. The historic Wiltern Theatre, with its stunning Art Deco architecture, often hosts concerts and events.
Koreatown's accommodations often feature modern designs and convenient locations. The LINE Hotel, with its industrial-chic aesthetic, is a hotspot for both visitors and locals. This neighborhood is well-connected by public transportation, allowing you to explore other parts of the city with ease.
Beverly Hills: Luxury and Elegance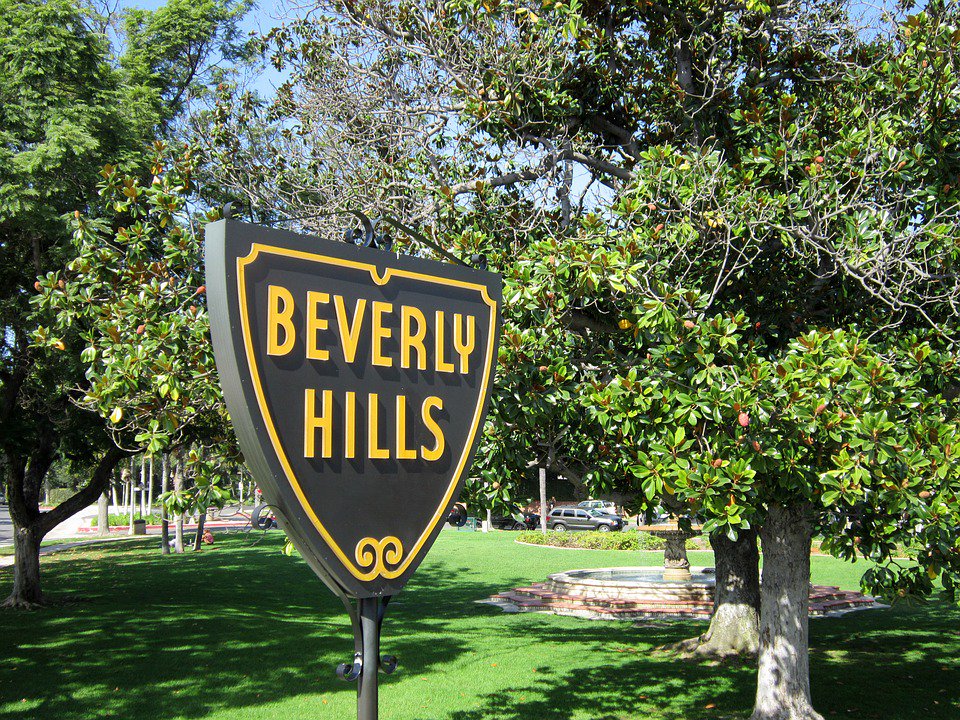 Pros: 
Best area for luxury hotels and service
Beautifully kept streets and idyllic L.A. photo backdrops
Best area for luxury brand shopping
Cons:
One of the most expensive areas in Los Angeles
No mention of Los Angeles would be complete without a nod to the opulence of Beverly Hills. Synonymous with luxury and elegance, this iconic neighborhood is famous for its upscale shopping on Rodeo Drive and its lavish estates. Strolling through Beverly Gardens Park or visiting the historic Greystone Mansion are leisurely ways to experience the neighborhood's grandeur.
Beverly Hills offers a selection of high-end accommodations. The Beverly Hills Hotel, often referred to as "The Pink Palace," is a legendary establishment that has hosted numerous celebrities over the years. For a more intimate and boutique experience, the Maybourne Beverly Hills is a top choice. Our top choice, the Beverly Wilshire Hotel, stands out for its outstanding service, attention to detail, and proximity to Rodeo Drive. You can live out your Pretty Woman moment while staying at the hotel. No, seriously, the experience can be found here.
Culver City: Artistic Enclaves and Creativity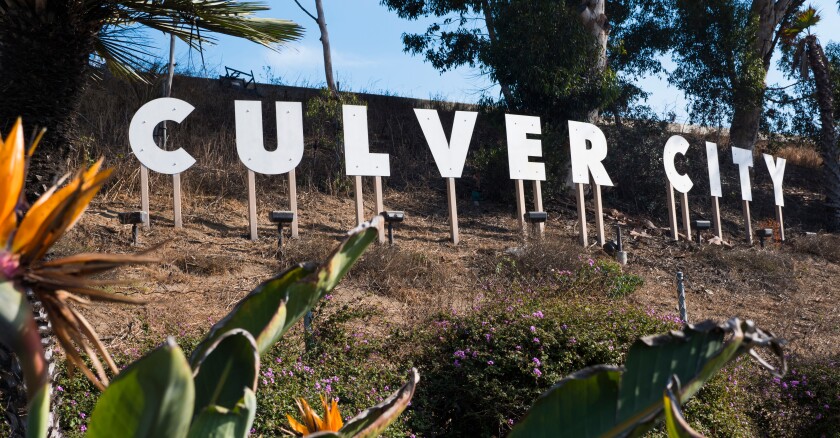 Pros: 
Family-friendly and more local feel
Close proximity between Beverly Hills and Santa Monica
Newer hotels in this area
Cons:
Less attractions in this area compared to Hollywood, Beverly Hills or Santa Monica
Culver City is a hidden gem that has been gaining attention for its vibrant arts scene and creative atmosphere. Home to a growing number of art galleries, trendy eateries, and unique boutiques, Culver City offers a more relaxed yet artistic environment. The Helms Bakery District, a historic warehouse complex, is a hub for design, shopping, and dining.
Accommodations in Culver City range from boutique hotels to cozy guesthouses. The Culver Hotel, a Prohibition-era establishment, combines vintage charm with modern amenities. The Platform, a modern retail and dining destination, also features stylish accommodations known as The Shay.
Pasadena: Suburban Charm and Culture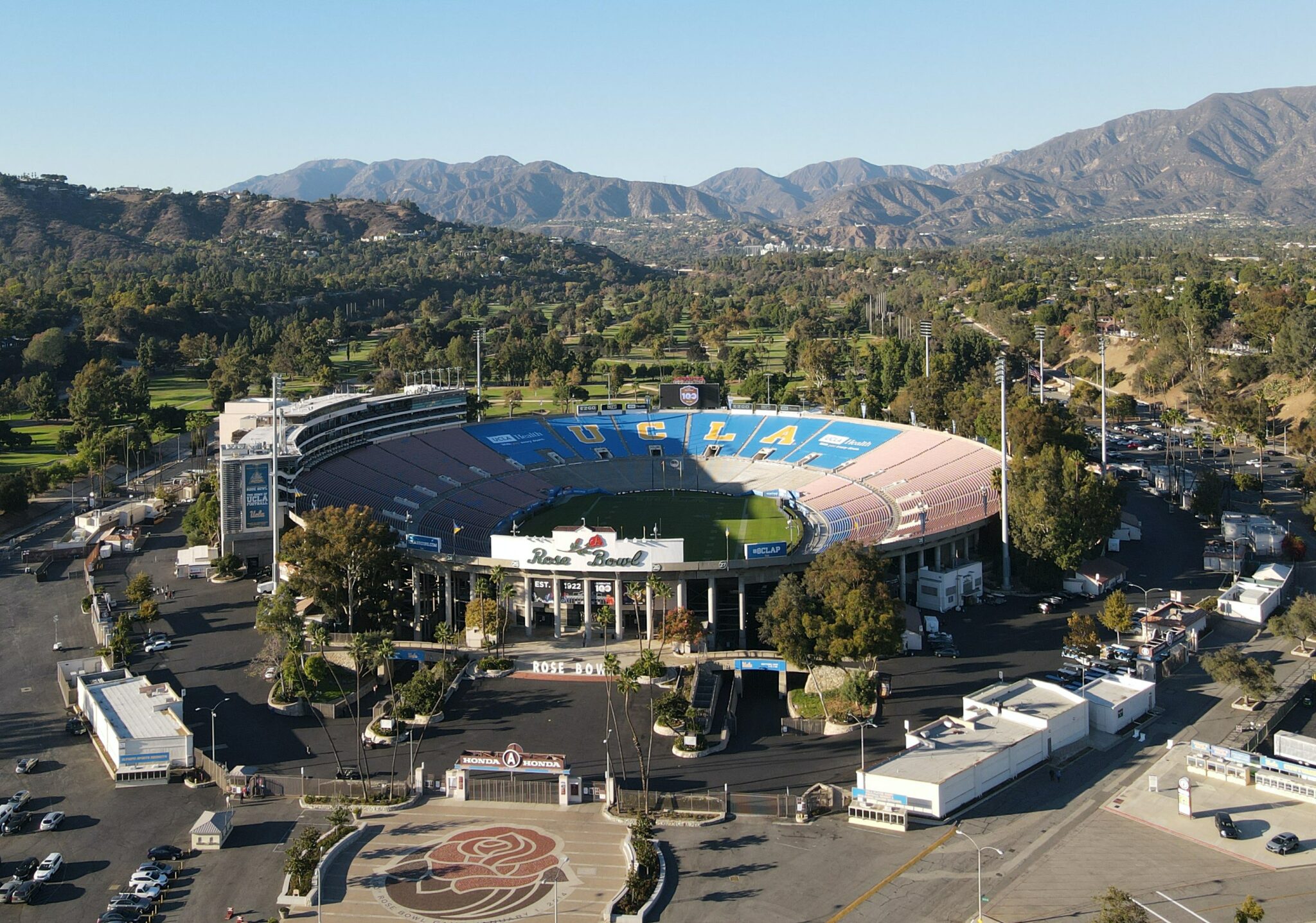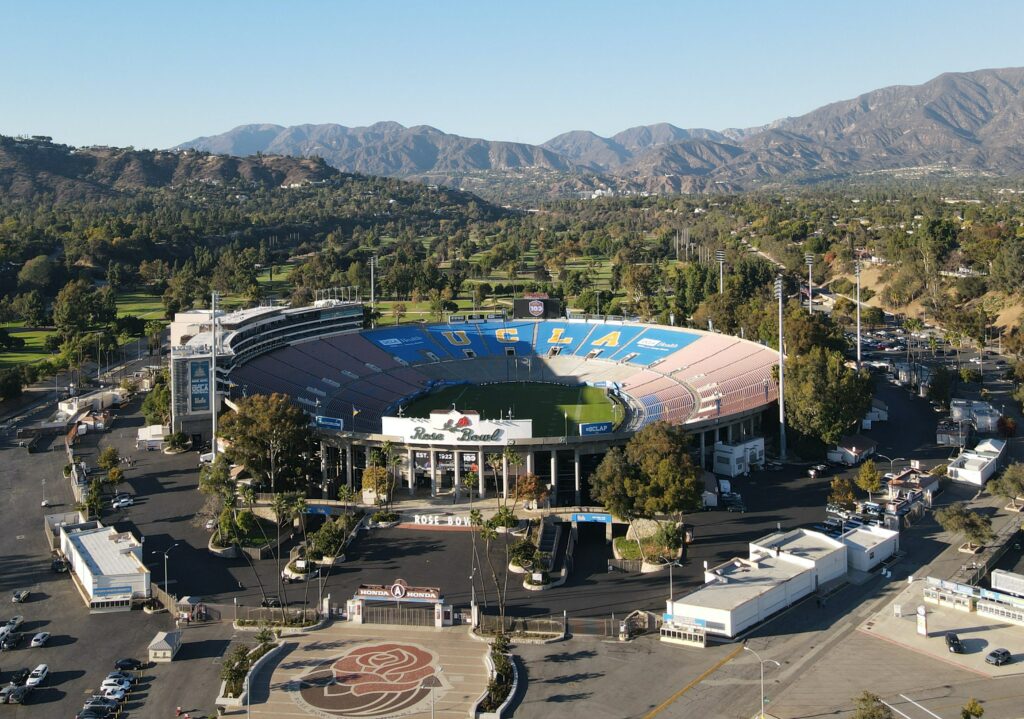 Pros: 
Beautiful buildings both historical and recent architectural gems
More family-friendly area 
Great district for shopping, dining, and close to the Rose Bowl and Dodger Stadium
Cons:
Farther away from Beverly Hills and Santa Monica, and Venice Beach
As you move 
For a departure from the urban hustle and bustle, Pasadena provides a serene and charming retreat. Known for its cultural institutions like the Norton Simon Museum and the Huntington Library, as well as the annual Tournament of Roses Parade; Pasadena offers a blend of suburban tranquility and cultural experiences.
Accommodations in Pasadena often exude classic elegance. The Langham Huntington, a historic hotel surrounded by lush gardens, offers a luxurious stay. Equally notable is The Westin Pasadena, lauded for its cozy yet more affordable option without sacrificing service or luxury.
No Car? No Problem.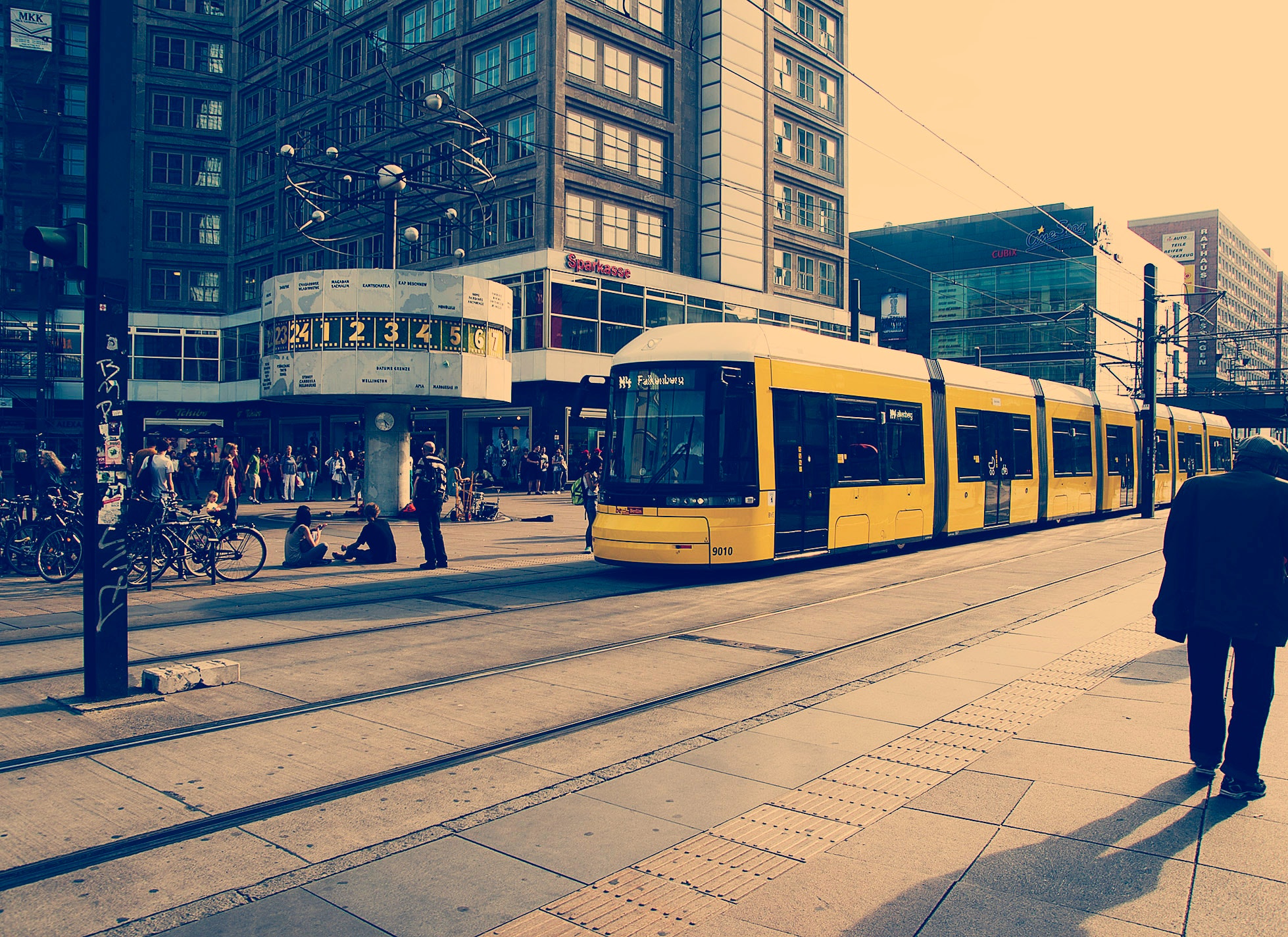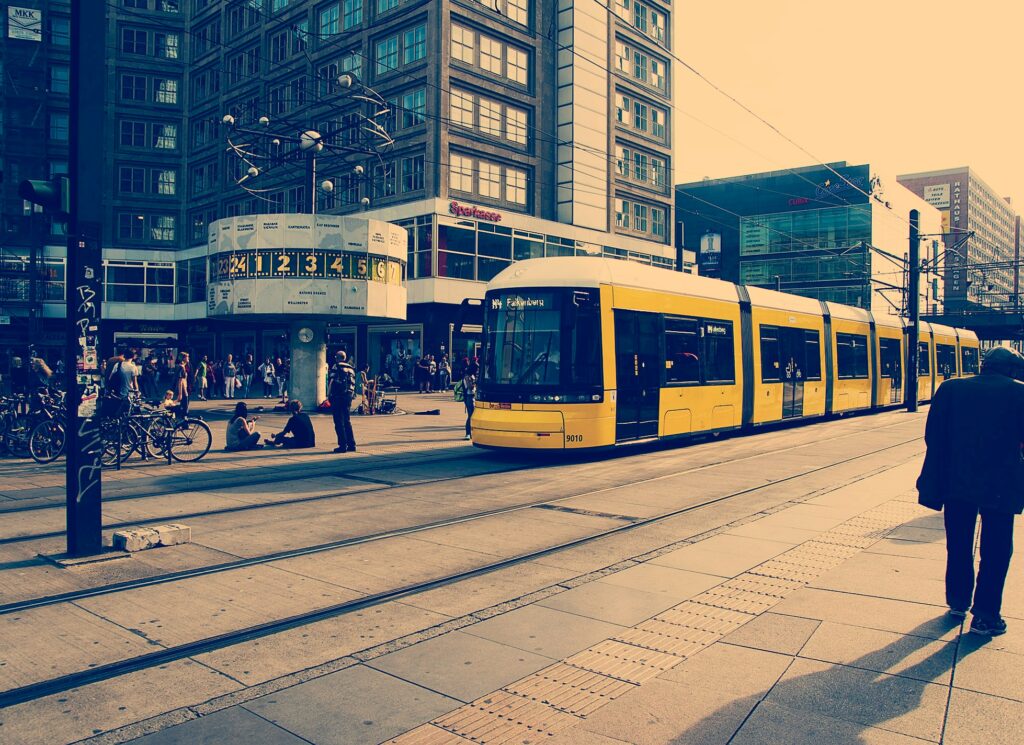 Contrary to popular belief, it is possible to enjoy Los Angeles without relying on a car. Choosing areas with a high walkability score like West Hollywood or Santa Monica are instrumental in minimizing your reliance on a vehicle while staying in Los Angeles. Furthermore, the city's public transportation system has improved significantly in recent years, offering alternatives for eco-conscious travelers or those who simply prefer not to drive. 
The Metro Rail system covers key areas, such as Downtown LA, Hollywood, Koreatown, and Culver City. Buses are also a reliable mode of transportation, with routes that extend to various neighborhoods. When choosing your accommodation, consider staying near a Metro station for convenient access to the public transit network.
Additionally, ride-sharing services and apps for electric scooters and bicycles are readily available throughout the city, offering flexible and efficient ways to get around.
Final Thoughts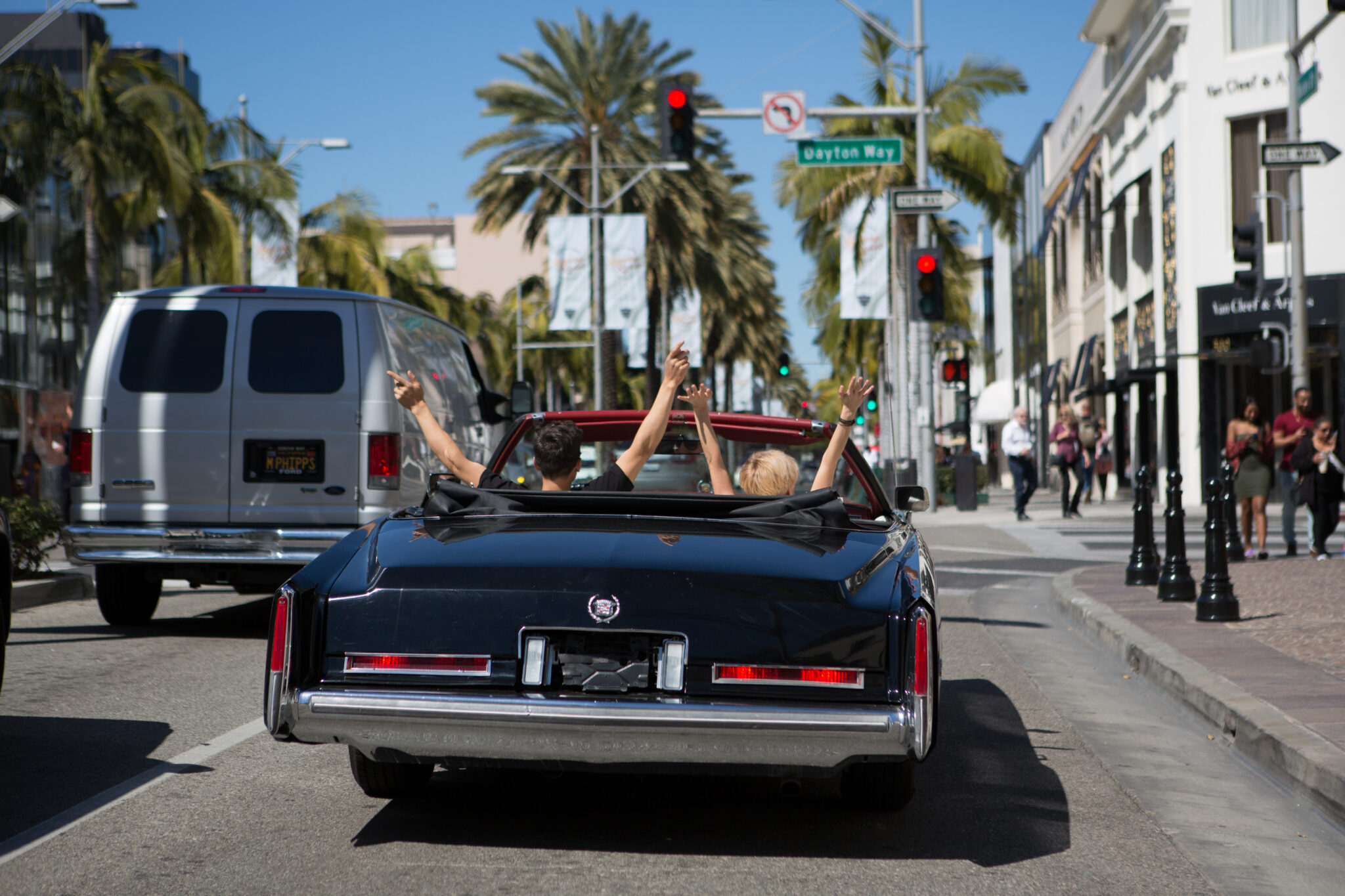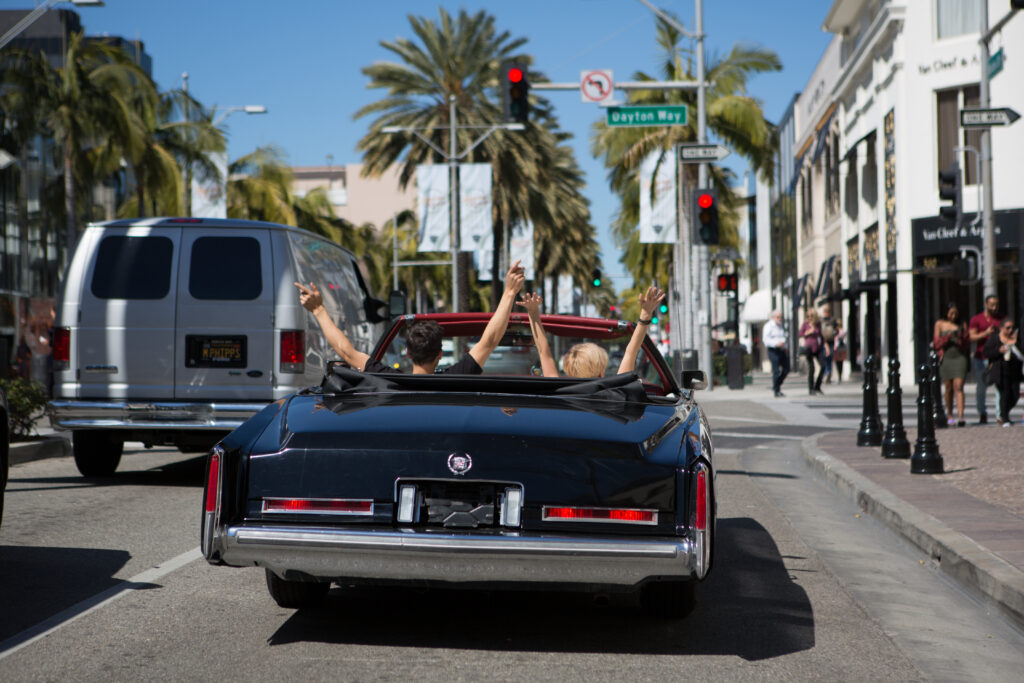 Los Angeles is a city of contrasts, where urban sprawl meets natural beauty. These diverse neighborhoods cater to a wide range of interests. As a first-time visitor, selecting the right place to stay can significantly enhance your experience. Whether you're drawn to the allure of Hollywood, the beachy vibes of Santa Monica, the cultural hub of Downtown LA, the sophistication of West Hollywood, or the urban diversity of Koreatown, each neighborhood has its own unique charm to offer.
Moreover, don't be discouraged by the idea of navigating LA without a car. The city's transportation options continue to expand, providing convenient ways to explore without the hassle of driving. Don't want to deal with incomprehensible bus maps and metro routes? Let us take care of you. Whether riding in a luxury SUV or classic convertible, our private tours of Los Angeles are sure to give you a stress-free experience. With a little planning and a sense of adventure, your first trip to Los Angeles is sure to be an unforgettable one