Six Coffee places you should not miss while visiting LA.
At Classic Experiences, we think coffee and comfort is everything. And we believe that finding the best coffee shop in LA and booking a private tour of LA in an elegant SUV or a stylish convertible Cadillac is the best way to explore the city.
Since Los Angeles has so much to offer, though, you need to fuel up before your personal LA tour guide shows you around the city. How? By sipping on a quality espresso or a signature cappuccino!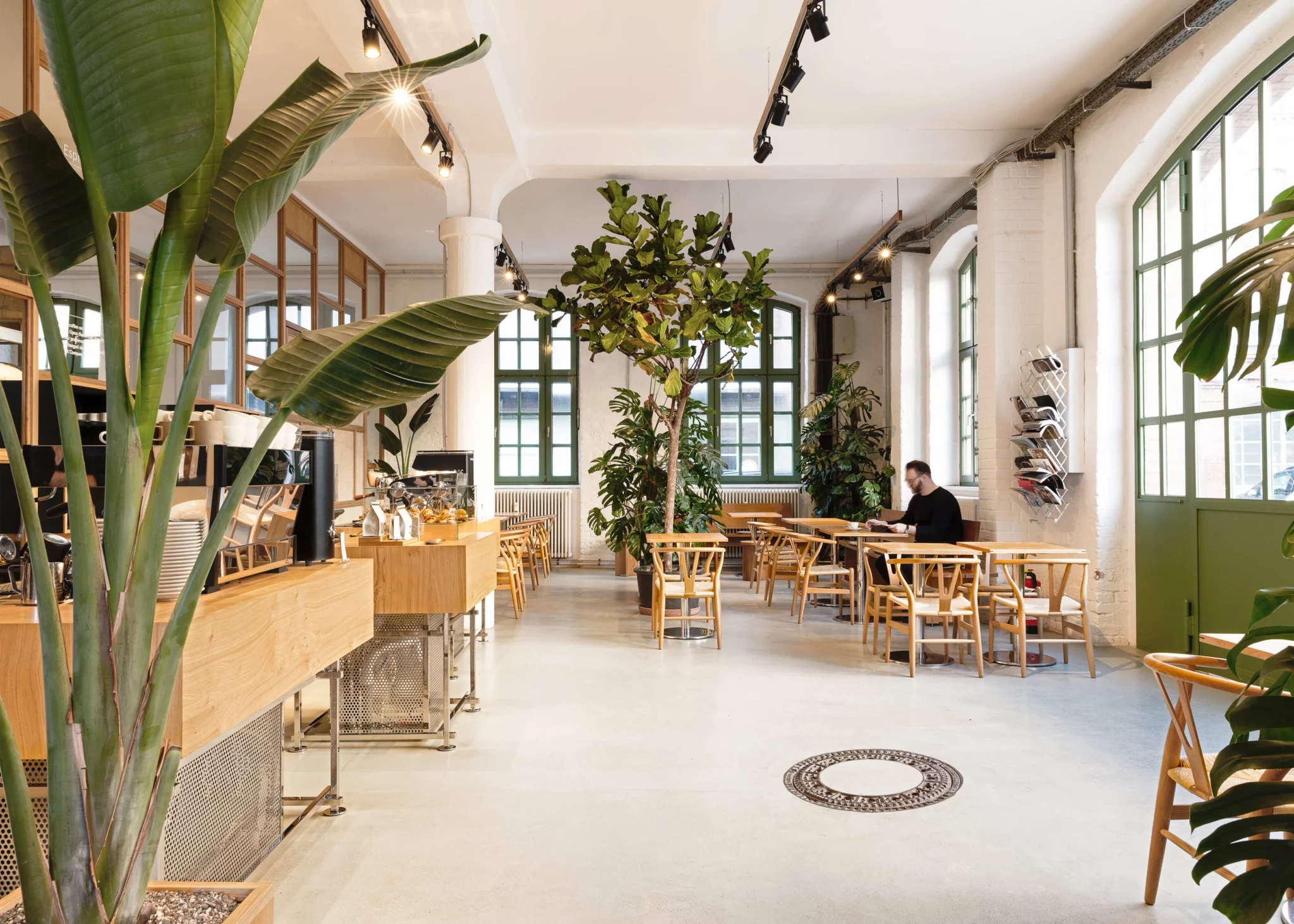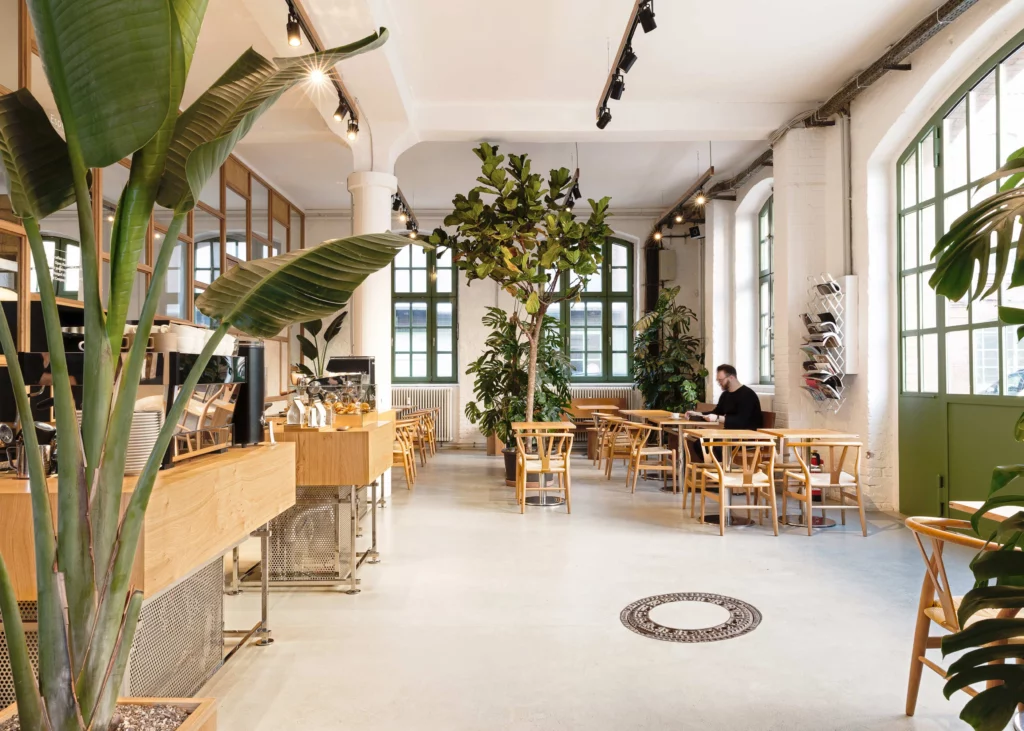 Here are six best coffee shops in LA you can't miss if you want to taste the best caffeinated drinks in the City of Angels.
One of the most popular coffee shop chains in Los Angeles. With a name like that, you would expect the company to have a 50-years long history and its founder to look like Alfred from Happy Days.
Yet, things are totally different. To begin with, the owner is Joshua Zad, an ex-commercial real estate developer. Second, Alfred only popped up in 2013. Now 9 locations are sprinkled all around LA, and each one is decorated in a unique style.
For example, the coffee shop in Melrose (the first Alfred venue ever) is characterized by a romantic atmosphere. The building facade is covered by a climbing plant, and right in front of the location, you can spot b&w umbrellas that create a back to Belle epoque effect.
Their coffee shop in Koreatown, instead, reflects the Feng Shui rules. As you get in, you'll walk towards a few plants strategically placed and a black counter. And the pavement is covered in plain white tiles.
Alfred's most famous drink? Their Iced Vanilla Latte, made with a double shot of espresso and vanilla milk (nothing synthetic here, the flavor comes from vanilla beans only). If you do not feel like going for it, you can have a premium cappuccino oat instead.
Are you staying for lunch? Then you can have a breakfast burrito made with organic eggs, bacon, tater tots, sweet avocado, and lots of gooey cheese.
Urth has a special place in the heart of all those who love caffeine. Why? Because its founders are among the pioneers who spread the organic and heirloom coffee culture in the US.
It was 1989 when Jilla and Shallom Berkman met Jorge (a Peruvian farmer) and started studying the way to roast and brew coffee blends. After that, they decided to go on and open a cafeteria in the Melrose neighborhood.
In time, the business has gotten bigger, so much that now you can spot Urth venues in every neighborhood. To name just a few, you can find them in West Hollywood, Beverly Hills, and Santa Monica.
What does Urth mean? It's the Walsh ancient spelling for earth. After all, founders wanted to convey that their products were pesticide-free, and a short word was the best way to do this.
But Urth is not among the most famous and best coffee shops in Los Angeles and California just because of its history. In fact, youngsters learned about this company when Kylie Jenner started talking about their Green tea boba on Instagram.
If you love boba too, you should try Urth Organic Rising Sun Boba, a caffeine bomb. Among its ingredients, there are matcha tea, espresso, and dark chocolate. If you prefer something plain, you can opt for a Spanish latte, a coffee inspired by Spanish cafeterias.
When you feel the urge for a cup of coffee, your only desire is to drink the best espresso in the city. But what can help you detect which coffee shop truthfully serves top-quality caffeinated drinks?
Reviews on Google are a good tool, yet they are also influenced by people's moods; thus, they are not trustworthy. And word by mouth works just the same.
Our suggestion? Choose a best coffee shop in LA managed by a bartender who won a competition.
Like Go Get Em Tiger, the company run by Kyle Glanville and Charles Babinski. The owners are both coffee lovers, and they proved they know what they are dealing with by winning a US Barista championship. Specifically, Kyle was the winner in 2008, while Charles was decreed the best in 2015.
People love Go Get Em Tiger because of their cold brews and English muffins. But, to us, the thing that makes it one of the best coffee shops in Los Angeles is their Almond and macadamia milk cappuccino. Creamy, rich in taste, and with an extotic flavor, it's one of those drinks you should not miss. If you're stopping by at lunch, you should try a GGET burger.
Where to find Go Get Em Tiger? At the moment, there are 7 venues in LA. To name a few, you can find one in Santa Monica, in West Hollywood, and on Hollywood boulevard.
Run by siblings, this coffee shop may seem like a regular one. Yet, its particularity is to be found in its founders' story. When Alex and Alan Morales started a business in coffee, they began by serving drinks on a pickup truck. Then, after traveling south California for three years, they decided to opt for a permanent seat in Highland Park.
The coffee shop interiors are clean and essential, and this is what makes it so friendly. In particular, as soon as you get in, you are welcomed by handmade majolica tiles, a wooden counter, and retrò tables. What makes it cozy, though, is the blue wainscoting set against the walls.
At Civil Coffee which is definitely in top 6 best coffee shops in Los Angeles, you can have any kind of caffeinated drink: from cold brew to filtered qualities, from Italian coffee to lattes, here they have everything!
If you'd like to taste something special, you should try Liquid Gold, the food of the gods. It is made with matcha, cashew almond milk, and lavender syrup.
Not a lavender fan? Then we suggest Civil Coffee's Mocha, which is more traditional. This drink, in fact, features espresso, milk, and handmade ganache cream.
But the Civil Coffee menu features some intriguing food options too. One of the most interesting, in our opinion, is the signature Avo Toast, made with Bub and Grandma's sourdough, delicious Lebanese cheese, avocado cream, peas, lemon vinaigrette, and mint.
In marketing, naming is everything. And since the name of this coffee shop conveys perfectly the chemical effects a cup of espresso has on your body, to us Endorffeine is one step ahead.
Ever heard of chemical processes caused by coffee? We'll make it short: when you drink, endorphins are released, and you suddenly feel ready to conquer the world. In a nutshell, there is a scientific reason behind the happiness coffee brings.
But why does this cafè make references to science? Because its founder, Jack Benchakul, is an ex-biochemist who has no intention of leaving his past behind. On the contrary, he believes making good coffee is a science.
The cafè is decorated as if it was a science lab too. As soon as you get in, you'll find a U-shaped stainless steel counter with a built-in Modbar. If you'd like to watch while the barista creates, you have to be quick because the counter has 9 seats only.
The best drinks? Endorffeine's vanilla pandan coffee and the palm sugar-whiskey iced latte. If you need an extra boost, you can opt for Thai iced coffee, which features cold brew, Thai spice, and palm sugar.
DayGlow Coffee is pretty recent, yet we believe this is one of the best coffee shops in Los Angeles ever. Asking yourself why? Because it had (and still has) a key role in spreading the coffee culture around the city.
It was late 2017 when Tom Ifregen started bringing independent brewers' products to the City of Angels. He began by introducing his clients to one variety per month and kept this as a rule. Today, though, customers can choose among 30 different qualities of caffeinated drinks from all over the world.
Tom always works hard to provide a balanced menu, so typically you will find a 50-50 percentage of American and foreign brewers.
At Dayglow, you can find anything, from filtered coffee to cold brew and signature drinks.
In our opinion, one of their best options is Hotel Chevalier, a signature coffee inspired by Wes Anderson movies made of distilled coffee, coconut cream, fresh lime, mint, and nutmeg. And if you really love coconut, you should try Warhol 2.0 too. This one, specifically, features espresso, fresh coconut, vanilla, spices, and citrus.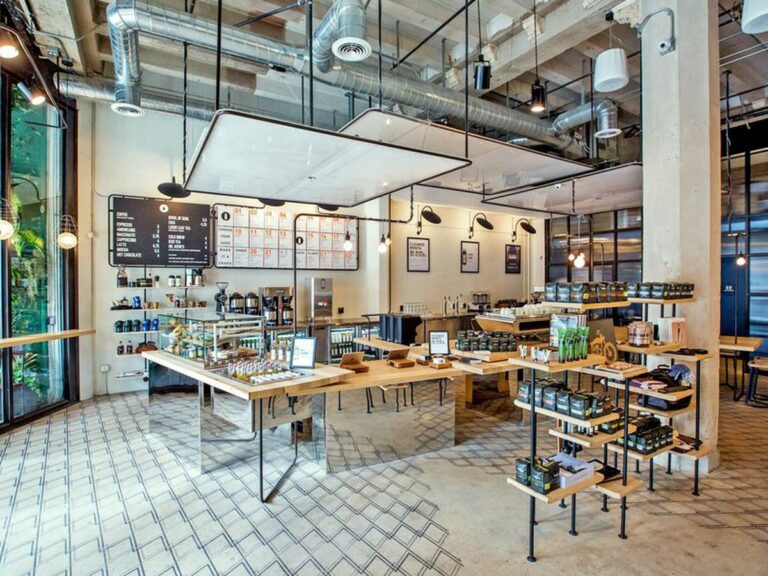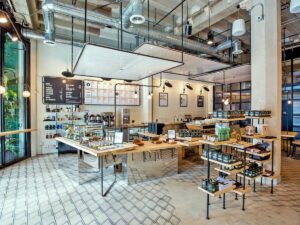 Local coffee shops in Beverly Hills.
For a different experience, head over to the Aharon Coffee & Roasting Co. This local cafe is known for its cozy atmosphere and delicious coffee. They offer a wide range of espresso-based drinks, as well as seasonal lattes and cold brews. All their coffee is made with organic, locally-sourced beans, making for a unique and delicious cup of coffee in the heart of Beverly Hills
Finally, don't miss out on Avva Coffee Beverly Hills. This is the perfect spot for a relaxing cup of coffee and a bite to eat. They serve up a variety of espresso-based drinks, as well as smoothies and other unique specialty drinks. They also have a great selection of pastries and snacks, making it the perfect spot for a quick bite or a full meal in Beverly Hills.
Visitors looking to explore the city of Los Angeles should book a private tour with Classic Experiences.
Our experienced local guides will show you the best of what L.A. has to offer, from the iconic Hollywood sign to the beautiful beaches of Malibu. We also offer private tours that focus on the best coffee spots and restaurants in the city. So book a tour with us, and experience the great coffee, pastries, and snacks that Beverly Hills has to offer.
Can't wait to learn more about Angelinos habits? Then stay tuned and follow our blog.